资金托管

原创保证

实力保障

24小时客服

使命必达
51Due提供Essay,Paper,Report,Assignment等学科作业的代写与辅导,同时涵盖Personal Statement,转学申请等留学文书代写。

51Due将让你
达成学业目标

51Due将让你
达成学业目标

51Due将让你
达成学业目标

51Due将让你
达成学业目标
私人订制你的未来职场 世界名企,高端行业岗位等 在新的起点上实现更高水平的发展

积累工作经验

多元化文化交流

专业实操技能

建立人际资源圈
American business schools
2018-10-11 来源: 51due教员组 类别: Essay范文
下面为大家整理一篇优秀的essay代写范文- American business schools,供大家参考学习,这篇论文讨论了美国的商学院。在美国,商学院通常是指可以颁发工商管理硕士学位或同等学位的研究生院。商学院教育的特点之一是侧重于团队合作,在商学院的学习经历有助于建立对日后工作相当重要的人际关系网络。美国商学院的教育质量在世界上素来享有良好的声誉。美国商学院课堂上的案例分析与课堂讨论占据了很大的比重,留学生们可以借鉴各种不同的管理经验。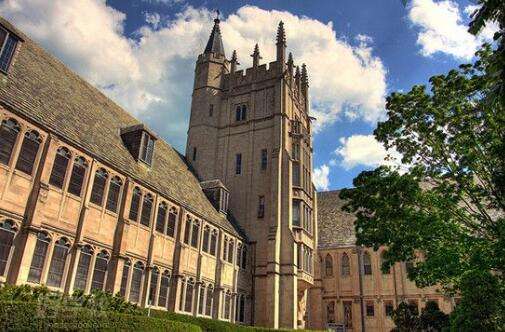 Business school is an institution that offers degrees in business administration. Its courses include accounting, business management, finance, business information, international finance, international trade, economics, marketing, etc. In the United States, business schools typically refer to graduate schools that offer master's degrees or equivalent. According to the international business school federation, 399 U.S. business schools that offer master's and doctoral degrees are accredited by the association, and some of them offer undergraduate programs. For people who work in fields such as finance and management, earning a master's degree in business can help them move more smoothly into management positions in various fields. For those who want to start their own business and aren't sure they're ready, an MBA can reduce the chance of failure and get work on track faster. One of the hallmarks of education at business school is its focus on teamwork, and the experience of studying in business school helps build relationships that are important for future work.
The quality of education at American business schools has a long reputation in the world. Graduates from the Wharton school at the university of Pennsylvania and the Sloan school at the Massachusetts institute of technology are particularly attractive to employers. A business degree certificate from a prestigious university in the United States can create more opportunities for students. Some say that graduates of the top 10 U.S. business schools only need to consider which of the jobs they are offered after graduation are better for them. For foreign students, earning an MBA in the United States can lay a good foundation for their career in the United States or in their home country. Case studies and class discussions in the classrooms of American business schools take up a large proportion. International students can learn from various management experiences. Therefore, the classrooms of American business schools are full of overseas students from all over the world.
Every year, there are many organizations and magazines in the United States that rank the business schools in the United States, among which the most famous ones are American news and world report weekly, American business week, Forbes magazine, Wall Street journal, etc. For Chinese readers, the weekly American news and world report has the greatest impact.
According to a 2007 ranking published by us news and world report, the top 10 graduate business schools in the United States are: no. 1, Harvard University; Second place goes to Stanford university; Number three, university of Pennsylvania; Tied for fourth place, MIT, northwestern; No. 6, university of Chicago; Columbia University and the university of California, Berkeley, tied for seventh. No. 9, Dartmouth. Tenth, UCLA.
The top 10 universities in the United States, with business schools offering undergraduate programs, are: no. 1, university of Pennsylvania; Second place, MIT; Tied for third place, university of California, Berkeley, university of Michigan; New York university, the university of north Carolina at chapel hill and the university of Texas at Austin tied for fifth. Carnegie Mellon university. Tied for ninth place, university of southern California, university of Virginia.
Different rankings use different data and come up with different results. Business week, for example, ranked the top 10 schools offering undergraduate programs in the United States in 2007. Second place went to the university of Virginia; No. 3, university of California, Berkeley; Number four, emory university; University of Michigan; No. 6, MIT; Number seven, the university of Notre Dame; No. 8, brigham young university; No. 9, New York university; Cornell university. Emory university, the university of Notre Dame, brigham young university and Cornell university were not among the top 10.
Business schools in the United States have their own characteristics, ranging from professors who are good at business, who are good at guiding students to social opportunities, and those who aim to cultivate comprehensive talents.
Harvard business school is called "the west point of capitalism". Founded in 1908, the business school has over the years produced not only a number of business wizards, but also the birthplace of many important economic theories. The goal of harvard business school is not only to develop people with business knowledge, but also people with leadership and advanced management knowledge. To this end, the academy first focuses on developing students with the confidence and talent of leaders who believe they have the power to change the world. The harvard business school curriculum is so realistic that students are often asked how to solve specific problems faced by certain companies and enterprises. The professor lectured most on the case analysis of companies and enterprises. To keep students up to date and cutting edge, professors at the school rewrite 600 to 700 business case studies a year. The case studies have been widely used by companies, businesses and other business schools. From this point of view, harvard business school has a significant impact on American business schools education and corporate management.
Founded in 1881, Wharton business school is the first university business school in the United States. It promotes the development of the world by spreading business knowledge and cultivating leadership talents, and has long been known for its academic advantages in business education. Wharton has repeatedly topped the rankings of the world's best business schools. Wharton is considered one of the nation's most pioneering, innovative and cosmopolitan schools. Its business education model emphasizes leadership, entrepreneurship and innovation throughout teaching, research, publishing and service. Wharton has far-reaching implications in various areas of business practice, including global strategy, finance, risk and insurance, health care, law and ethics, real estate and public policy. It is also a world leader in markets, health management, real estate, commercial law and entrepreneurship.
MIT has a strong reputation for science and engineering, and students at the business school here have more access to the latest and most cutting-edge technology than those at other universities, giving their education a strong technical feature. This is an important advantage in today's hot high-tech management talent. Sloan has benefited in many ways from the rest of MIT's faculty. MIT is a place for innovation and entrepreneurship, and students have ample opportunity to develop their interest in technology and entrepreneurship. School of business enterprise founded center, for example, annual business plan competition, the competition caused the height of the venture capitalists concern, the school each year for the number one cause of business plans for 50000 dollars, as a seed fund implement this plan, other competing business plan are likely to attract funds from other channels. Business schools and engineering schools, among others, have established dual-degree programs that offer students the opportunity to learn both business management knowledge and enough specialized technical training, and these programs are popular with students. One striking feature of Sloan students compared to other business school students is that many of them have strong technical backgrounds and have undergraduate degrees or previous jobs in engineering or computers.
Stanford university's proximity to silicon valley, the world's center of high-tech development, played a very important role in the creation and development of silicon valley. The rise of the Stanford business school is almost in sync with the rise of silicon valley, and many of the people it produces have gone into the high-tech industry. Many of its MBA students attend small silicon valley companies in business planning, development and management while they are still in school, and form close ties with them without graduating. Many of silicon valley's leading high-tech companies, such as hewlett-packard and yahoo, were founded by Stanford graduates. Some argue that harvard business school represents more traditional business management training, which trains big business executives in "suits". And Stanford business school places more emphasis on the "small business spirit" of creating new technology and new enterprises. It cultivates a new generation of small entrepreneurs who "wear t-shirts". In recent years, the Stanford business school has put a special emphasis on the use of high technology. Many courses cover how to start a high-tech company, how to implement technological changes in a particular industry or large enterprise, and how to use new technologies to develop new products. To that end, the school annually invites many senior executives from places like silicon valley to teach students about their practical experience. In addition, the business school teaches jointly with Stanford's prestigious engineering school to help students learn more about technology development.
51due留学教育原创版权郑重声明:原创essay代写范文源自编辑创作,未经官方许可,网站谢绝转载。对于侵权行为,未经同意的情况下,51Due有权追究法律责任。主要业务有essay代写、assignment代写、paper代写、作业代写服务。
51due为留学生提供最好的essay代写服务,亲们可以进入主页了解和获取更多essay代写范文 提供代写服务,详情可以咨询我们的客服QQ:800020041。