资金托管

原创保证

实力保障

24小时客服

使命必达
51Due提供Essay,Paper,Report,Assignment等学科作业的代写与辅导,同时涵盖Personal Statement,转学申请等留学文书代写。

51Due将让你
达成学业目标

51Due将让你
达成学业目标

51Due将让你
达成学业目标

51Due将让你
达成学业目标
私人订制你的未来职场 世界名企,高端行业岗位等 在新的起点上实现更高水平的发展

积累工作经验

多元化文化交流

专业实操技能

建立人际资源圈
Branding Strategies of the Twilight Franchise--Report代写范文
2016-10-10 来源: 51Due教员组 类别: Report范文
美国留学生作业Report代写范文:"Branding Strategies of the Twilight Franchise",这篇论文主要描述的是《暮光之城》系列电影的成功也证明了市场营销与策划的成功,这也说明了品牌营销的方式在电影中能够有着较大的商业发展空间,这个电影系列有着一套比较均匀的整合营销策略,有着一致的主题与目标市场战略,并形成了一个品牌社区的理论吸引了数百万的粉丝进行互动,对这种方式的深入研究能够让我们更好地去理解品牌营销。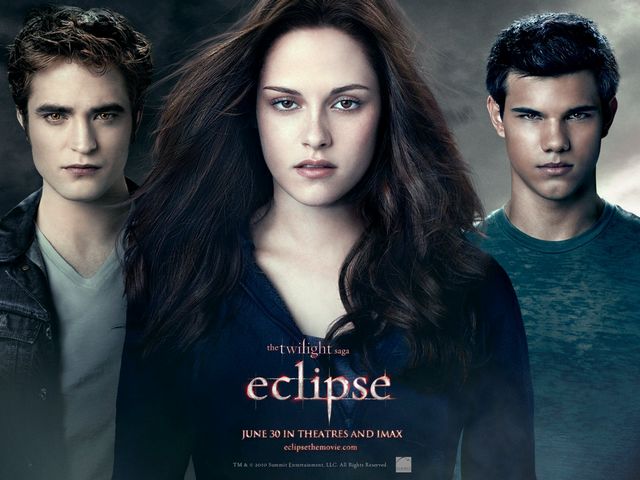 The Twilight Saga proves that with precise and well-planned marketing efforts, a film franchise can have great commercial success. This reports aims to explore the achievement of the Twilight franchise through the perspective of brand marketing.
Two theories are used to explain its growth. First, The Twilight Saga has a well-balanced Integrated Marketing Communication. It is strategically consistent in terms of theme and targeted market throughout the whole marketing process. Second, the brand community theory explains its success in attracting millions of fans online. The construction of brand communities is characterized by the influence of digitalization and globalization.

However, there exists space for improvement. First, this film franchise targets mainly at female audience, yet there exist few brands that produce products for women. Second, virtual brand communities need continuous maintenance. Third, the brand image created by Integrated Marketing Communication and brand community might be threatened by legal controversy, and thus public relationship management is recommended.

1. Introduction to the Project

The Twilight Saga is a worldwide commercial success. This achievement is inalienable from Summit Entertainment's strategic planning and scientific operations. Its cooperation with other bands who utilize the strategy of product placement also contributes to the success of the franchise.

To better understand the process and impacts of branding marketing for the Twilight franchise, this report employs the theory of integrated marketing communication and the theory of branding marketing as analytical tools. In terms of the structure of the report, it first introduces the aforementioned theories and additional key concepts that are to be covered in the report. Following this section is the introduction of the Twilight franchise. Then analysis of existing strategies is provided. In this process, the effects of digitalisation will be reviewed and incorporated into the whole analyse.

Three carefully justified recommendations are also provided in order to refine future operational plan of the Twilight franchise, or to give lessons for similar brand building projects in the future. This recommendations stresses three issues faced by the film franchise: first, this film is an unexpected successful story which is directed through the female perspective, but the brands still show a male dominance; second, a successful operation of brand community bring huge profits for stakeholders, but the maintenance process is somewhat neglected compared with its marking efforts; third, the recent legal controversy might somewhat influence the brand image, and thus public relationship management is needed.

Generally, this report gives a holistic view of the growth of the Twilight franchise, and has its implication for the operation of comparable film franchises in the future.

2. Theories and Concepts Used

2.1 Integrated Marketing Communication, IMC

The concept of Integrated Marketing Communication (IMC) was first put forward by Don Schultz in 1980s and gradually went popular in 1990s, and the tenet of IMC is the systematic communication of value to customers (Finne & Gr?nroos, 2009). Basically speaking, IMC is a marketing concept cantering of the value perceived by consumers. Therefore, with the growing width and depth of the experience economy, this theory becomes popular for companies that what to market their brands or products. For instance, scholars come up with the term "interactive IMC" in order to stress the impacts of electronic and interactive media on marketing (Peltier, Schibrowsky & Schultz, 2003). These scholars contend that in an age of information explosion, companies should collect and analyse data through both traditional and electronic means, and generate corresponding material to meet the demand in the market. Meanwhile, some other scholars build up the Relationship Communication Model (RCM) so that managers can monitor the influence of four central factors in the process of meaning creation, which is one of the key components of IMC (Finne & Gr?nroos, 2009). In spite of these innovations and refinement of the IMC theory, the core is still the same. For brand marketing, Dewhirst and Davis (2005) argue, effective IMC lie in the successful combination of vertical and horizontal marketing strategies, with the former concerning the long-term and strategic impacts of IMC and the latter dealing with the integration of marketing channels and strategies. Thus, this report will explore the construction of the popular franchise Twilight Saga through these two perspectives, with detailed examples supporting the argument.

2.2 Virtual Brand Community

In addition to the actions Summit Entertainment and other companies have taken to build up the brand of Twilight, this report also looks into how the fans are brought together and how the cohesiveness among fans of the Twilight Saga is maintained. In the discussion section, O'Guinn's theory of brand community is to be used to discuss the actions and influences of the Twilight community. The concept of "brand community" refers to a kind of "specialized, community non-geographic" community which is connected by a specific group of consumers' special affection (such as "psychological resonance") and experience associated with the brand (Schau, Mu?iz & Arnould, 2009). Because brand community and brand loyalty (including purchasing decision) are positively related, it is an important tool for companies to create value for their customers and maintain their customers. In recent years, the popularity of social media has spurred the creation of an online brand community. For instance, a research show that brand communities established on social media have positive effects for community markers in terms of value creation practices such as community engagement, impressions management and social networking (Laroche et al., 2012). Other scholars also confirm through ethnographic study that compared with traditional brand communities, a virtual brand community usually bring an unprecedented scope of consumer engagement, which can lead to enhanced consumer loyalty, satisfaction, connection, trust and commitment, etc. (Brodie et al., 2013). Since the film franchise under study targets at the young Internet generation, the establishment of various virtual communities characterizes the whole brand marketing process. Thus, the use of (virtual) brand community theory to the case of Twilight Saga is appropriate and meaningful.

2.3 Other Key Concepts That Are to be Discussed in the Report
Product placement refers to the fusion of advertisements in mainstream media ranging from books and blogs to films and video games for commercial purposes (Williams & Petrosky, 2011). Product placement is an old and mature practice in Hollywood. As time goes by, key players in the product placement industry make some innovations in terms of management of the inserted brands (Russell & Belch, 2005). Clever product placement can bring significant commercial success.
Viral marketing is another frequently seen method in Internet marketing. This promotion method is an online counterpart of word-of-mouth communication. It depends on users' spontaneous convey of information, and gets the name of "viral" for its expansive, efficient and spread dissemination of information (Ferguson, 2008). Though this kind of viral marketing arises controversies, it still turns out to be an efficient communication tool, if managed properly.

3. Introduction to the Twilight Saga

The Twilight Saga is a motion picture franchise of five films based on four novels of Twilight series which are written by an American female author Stephenie Meyer. The film casts Kristen Stewart, Robert Pattison and Taylor Lautner for the theatrical roles of Bella Swan, Edward Cullen and Jacob Black respectively. Incorporating the romantic and fantastic elements of vampire, werewolf and a love triangle, both the books and the films prove to be a great commercial success. Take the film franchise as an example, which earns over 5 billion dollars in terms of global box office (see Table 1).

In addition, the Twilight franchise cataracts so many product implement (according to Internet community members, there are at least 65 individual products in the saga) that for some instalments, Summit has reclaimed investment even before formal release (Sauer, 2010). Figures in the table and the example are convincing evidence that the brand marketing of this franchise is effective. In short, Mendelson (2012) concludes, "the Twilight Saga is every studio's dream" which has an unexpectedly high return considering its modest investment.

4. Analysis of the Current Branding Strategies
This section seeks to analyse the branding strategies that have a significant positive impacts in the growth of the Twilight franchise. Two branding strategies, including integrated marketing communication and brand communities, are identified and discussed.

4.1 Vertical Integrated Marketing Communication

Having seen the influence of the Harry Potter franchise, Summit Entertainment has shown its ambition for the Twilight franchise from the very beginning. Strategically, it targets this film franchise at 12- to 24-year-old female audience, including some young mothers (Fry, 2010). Thus, all the marketing media (which will be covered in the next part) show an integrated motif of romantic love, as well as mysterious but never horrible elements. This positioning is so well integrated in all marketing media and channels that it has greatly triggered Internet discussion even before the release of the first instalment. In addition, though Twilight uses a lot of product placements, most of these brands are "affordable, everyday brands" such as "American Eagle, Gap, Jeep and Billabong" (Sauer, 2010). This decision is further influenced by the positioning of the brand franchise. Generally, the positioning, the motif of marking, and the selected brands match well with each other, creating consumption of relevant merchandises before and after the film releases.

4.2 Horizontal Integrated Marketing Communication

Meanwhile, as part of the Integrated Marketing Communication, Summit also integrated all media channels well. News about the franchise comes out continuously on newspapers, magazines, social networks, as well as the official website; forums are built so that fans (and anti-fans) can share their opinions; games are developed by Volvo for consumers to join. All these intensive and repeated exposure of relevant information together build up consumers' brand knowledge, regardless of these consumers' attitudes towards this film franchise. In other words, the main attempt of the whole horizontal integrated marketing communication is to raise targeted audience's awareness about the film franchise and to build up their brand knowledge; in reality, such intensive exposure (especially on the internet) has created a viral marketing effect. As a result, the Twilight franchise is successful in capturing attention from audience, consumers, and various media.
4.3 The Construction of Brand Communities Based on Social Media Networks

For the Twilight Saga, various brand communities serve as an important section of integrated marketing communication. Accompanied with the integrated marketing is the construction of various brand communities all across the world. By referring to "brand community", scholars make no attempt to restrict the formal structure of this community, but the explosion of Internet tools certainly makes the construction of virtual brand communities much easier than before. For instance, before the release of New Moon, Volvo launched an interactive website to advertise its XC60, through with the lucky ones can attend the premiere (Fry, 2010). Meanwhile, various websites for fans coexist with each other, and social networks such as Facebook and Twitter show their power in communicating to fans and spreading information.

All these brand communities are essential for the growth of the franchise because they cover an incredible range of areas and population (Mortimer, 2009). More importantly, all of these brand communities are more or less connected with the function of engaging, socializing, and interacting. Since the perception of a sense of engagement is positively and strongly related to value creation, customer loyalty and fans' commitment in brand communities (Laroche et al., 2012), the contribution of these brand communities to the success of the film franchise should never be underestimated.

In summary, the construction of brand communities based on social media networks has the following advantages. First, it increases customers' brand loyalty to the Twilight franchise through meaningful and funny engagement. Second, these media are endowed with characters of an Internet tool; they are relatively inexpensive and more importantly, they transcend geographic barriers to form a global brand community.

4.4 Summary of Existing Branding Strategies

Through effective vertical and horizontal integrated marketing communications, the Twilight franchise lays the foundation for the sales of cinema tickets and other merchandise, and creates sustainable profits for both Summit Entertainment and other brands who have invested in this film saga. The construction and use of engaging global communities can be seen as part of the (horizontal) integrated marketing communication because it concerns a specified marketing channel. However, this report highlights this process for the successful use of social media and the massive economic outcome of this strategy.

5. Justified Recommendations
Though it is widely acknowledged that the Twilight Saga is a successful film franchise and its brand marketing strategies provide a model for the film industry, there exists space for improvement. This report identifies three points that might shrink either the brand loyalty or the brand equity of the franchise, and offers corresponding recommendations.

5.1 The Introduction of Other Female-Based Brands

The Twilight franchise is a wonderful exemplification of the commercial potential of a female based commerce. This film franchise is different from its counterparts (such as the Harry Potter series and the Lord of the Rings series) in that numerous female characters casts lead and supporting roles, and more importantly, that all instalments are directed in a feminist discourse (Mendelson, 2012). Yet when audience examines all brand placements, they show little distinction, if any, with traditional film series which is dominated by male discourse. This fact might happen because of monetary considerations. For instance, in the previous time, there was no such a successful female-based franchise, and thus few female-based brands join the product placement. However, after recognizing the commercial potential of this film franchise, this report recommends that in future operations, more female-based brands can be included in this franchise. After all, young ladies consist the majority of this franchise's targeted customers.
5.2 Maintenance of Virtual Brand Communities

Brand community, just like the product itself, has its life cycle; therefore, the maintenance of virtual brand communities is critical for the long-term survival and profitability of the franchise. After the initial marketing stage, consumers might show retreating symptoms, which have been experienced by another famous film franchise Harry Potty (Brown & Patterson, 2010). Therefore, the maintenance of these communities can be seen as efforts to revitalise the brand franchise. For the Twilight franchise, its official websites on social networks, for instance, can launch online and offline activities in variable intervals. Games can be developed, and videos can be renewed from time to time. In this way, this brand is frequently revisited and renewed to maintain its appeal to customers.
5.3 The Avoidance of Legal Controversies

In the initial stage of the Twilight franchise, it was once involved in legal controversies with Vampire Diaries because they shared some elements such as vampire, werewolf and love triangle. Fortunately, this similarity did not lead to copyright infringement, which might dramatically reduce the brand image and thus the brand equity of the Twilight franchise. However, legal issues concerning copyright infringement do not stop here. In 2014, Summit Entertainment sues Twilight Woods, a popular body care products developed by Bath & Body Works (BBW). It holds the idea that this influential word "twilight" might mislead the consumers and take advantages of the Twilight franchise. Yet some people believe that the prohibition of the common descriptive word "twilight" from a full spectrum of goods and services has been a kind of "trademark bullying" (Baird, 2014). This negative image, once spread, will cast a shadow on the brand image of the Twilight and therefore decrease its brand equity. In this case, the court judgment, as is shown in reality, proves that the Twilight franchise proves to be on Summit Entertainment's side. Yet meanwhile, BBW's product is also prevalent on the online store that this decision has already offended some fans of BBW. Since both of these entities earn their profits from the loyal consumers, crisis public relations should be considered and well managed so that the Twilight franchise can keep its consumers while enjoying its property right.
5.4 Summary of Recommendations

Three recommendations are provided in terms of brand marketing for the Twilight franchise. First, considering the consumer base of this brand franchise, the addition of more female-based brands is recommended. Of course, the successful implementation of this recommendation demands integrated marketing efforts. Second, virtual brand communities should be well maintained so that consumers keep their commitment to this film franchise. Third, the legal controversy with BBW might cast doubt on the brand image of the Twilight Saga. Proper public relation management is recommended.
6. Conclusion

The Twilight Saga is a successful film franchise in terms of marketing. For one thing, it has excellent performance in both vertical and horizontal integrated marketing communication. It sets a uniformed motif and integrating various marketing channels in an effective way (which seems like viral marketing). In consequence, it builds up consumer knowledge, loyalty and commitment to the brand. For another, it shows an insightful understandings of the Internet power by building up and spreading information through various virtual brand communities. However, there are also certain shortcomings in its branding strategies. First, the balance of female-based and male-based product is not appropriate, especially when the consumer base is taken into account. Second, several online brand communities need extra maintenance in order to keep its attractiveness to customers. Third, the legal issues need proper public relationship management so that consumers' loyalty and commitment will not be negatively affected by the critics of "trademark bullying", though this criticism is somewhat biased.

51due留学教育原创版权郑重声明:原创留学生作业代写范文源自编辑创作,未经官方许可,网站谢绝转载。对于侵权行为,未经同意的情况下,51Due有权追究法律责任。

51due为留学生提供最好的服务,亲们可以进入主页了解和获取更多report代写范文 提供美国作业代写以及加拿大paper代写辅导服务,详情可以咨询我们的客服QQ:800020041哟。-xz