资金托管

原创保证

实力保障

24小时客服

使命必达
51Due提供Essay,Paper,Report,Assignment等学科作业的代写与辅导,同时涵盖Personal Statement,转学申请等留学文书代写。

51Due将让你
达成学业目标

51Due将让你
达成学业目标

51Due将让你
达成学业目标

51Due将让你
达成学业目标
私人订制你的未来职场 世界名企,高端行业岗位等 在新的起点上实现更高水平的发展

积累工作经验

多元化文化交流

专业实操技能

建立人际资源圈
When people grow old who care--Assignment代写范文
2017-01-10 来源: 51Due教员组 类别: 更多范文
Assignment代写范文:"When people grow old who care",这篇论文主要描述的是随着社会的变迁,曾经在社会上奋斗的人们也将逐渐的变老,当人们变老的时候应该由谁来照顾这些老人呢?老人的养老问题要如何解决,政府以及家庭的成员都应该怎么样做呢?这也是现如今我们社会所面临的一个问题。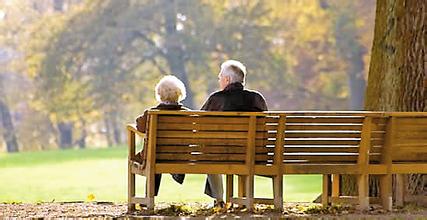 In Britain, when someone gets old they often go to live in a home with other old people where there are nerses to look after them. Sometimes the fovernment has to pay for this vare.Who shoukd be responsible for old people? One of the most chanlleging problems of today's society is the question who should be responsible for our old people.
It's not only a financial problem but also a question of the system we want our society to have. In my essay I would like ti four different models.

Firstly, the company can be responsible for their reiired employees. For this reason a special fund could be established. The advantage of this model is, if you belief in the capitalist system, tha tit should be the cheapest solution. A possible problem is that the companies might have vomprtition disadvantage due to higher staff cases. A second solution is that the government has to tale the responsibility for the old people's care. It can finance this with its tax incomes. Actually, this is the most democratic midel since everybody gets as much money as he or she needs. Unfortunately, as the present situation in our country shows, this solution seems not to work very well.
The government can no longer afford suporting all the old peoples. Another way of solving this problem is to give back the responsibility to the individual. That means that everybody has to save money during their working life for the live after their retirement. This seems to be not a very fair model because their will certainly exist people who can't afford to save part of their aslary. In this case the government would have to care for them. A last solution is to go back to the old model of the"big family"who cares for all their members. I don't think this is possible in our days society because the family structures have so much changed. To sum up I have to admitt that I can't find a really good solution for ths problem. All models have advantages and disadvantages. Certainly we have to thind about ths topic much more in the future.

51due留学教育原创版权郑重声明:原创留学生作业代写范文源自编辑创作,未经官方许可,网站谢绝转载。对于侵权行为,未经同意的情况下,51Due有权追究法律责任。

51due为留学生提供最好的peaking代写服务,亲们可以进入主页了解和获取更多assignment代写范文 提供美国作业代写服务,详情可以咨询我们的客服QQ:800020041哟。-xz