资金托管

原创保证

实力保障

24小时客服

使命必达
51Due提供Essay,Paper,Report,Assignment等学科作业的代写与辅导,同时涵盖Personal Statement,转学申请等留学文书代写。

51Due将让你
达成学业目标

51Due将让你
达成学业目标

51Due将让你
达成学业目标

51Due将让你
达成学业目标
私人订制你的未来职场 世界名企,高端行业岗位等 在新的起点上实现更高水平的发展

积累工作经验

多元化文化交流

专业实操技能

建立人际资源圈
企业行业与就业研究--Assignment代写范文
2017-01-05 来源: 51Due教员组 类别: 更多范文
Assignment代写范文:"企业行业与就业研究",这篇论文主要描述的是你作为一名想要进入财富排行榜中世界500强企业工作的人,我们需要对企业有着较为深入和全面的研究,主要侧重于企业劳动、就业和人力资源管理方面所遇到的问题,对企业现有的产业进行研究,并且运用互联网管理的思维,对企业现有的网站进行详细的分析。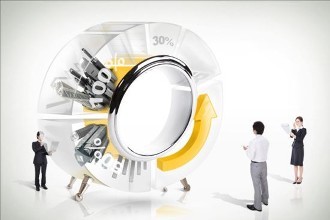 You will select one 2012 Fortune 500 ranked company and prepare a comprehensive report on the Labor, Employment and Human Resource issues facing the company and the industry it operates in. You will prepare a research paper in which you will describe and analyze the company and the industry, including an analysis and description of the industry in which the organizations operates, especially from a labor, employment and HR related perspective. You can include a comparison of this industry to other industries, as well as to the economy in general.

Upon completion of this assignment, you will become extremely well versed in the company and its industry sector, therefore you are to select a company and industry in which you have an innate interest. You will also become quite familiar with conducting extensive external organizational / HR analysis using a variety of internet-based web sites and databases. This assignment will broaden your knowledge of the industry which the company operates in, and about the company itself. Take adequate time to explore the Fortune web site and the companies which are available to you for use in this assignment.

This research paper is NOT a mere description of the company and industry, NOR should it be a mere description of the company web site or its Human Resource Management function. The thesis of the paper is to identify, present and discuss the employment, labor and HR issues facing the company you select, and the industry in which it operates (as defined by the first 2-3 digits of its NAICS code.

Your paper should be substantially data based-- You will discuss employment, unemployment, and all other labor and HRM issues within the specific company and its first 2-3 digit NAICS industry sector. Your paper must be contemporary in nature, discussing and describing recent and current trends affecting the company and industry from the labor/employment perspective.

You will need to do some research outside of, and beyond the web sites which are presented under "External Links" tab about the company and industry you will be studying.. Be sure to use proper APA style references and citations in your work.

SELECTING & POSTING YOUR COMPANY:

You are NOT to select a company which will be studied by another student in the class. In order to assure that no company is reported on by more than one student, you are to identify your company and Industry choice and post an announcement at the discussion board under "Selected Fortune 500 companies". Before you select your company, go to the Discussion Board to be sure your choice hasn't already been selected by another student. "First come first serve" as to the allocation of the companies. If the company you wish to study has already been selected you must find another company. The 2012 list of Fortune 500 companies is accessible from or from the "External Links" tab from the course website.

In order to make this process easy, identify the company name, its 2012 Fortune ranking, and its FULL NAICS code in the subject line of your posting so you do not have to open each and every posting to see if a company has been selected. Once you make your choice you cannot change your selections. DO NOT pick and post a company quickly just to "grab it" before anyone else.

Your subject line would look like this (If Wal-Mart is your choice):

Wal-Mart, # 1, NAICS: 452112

Then, in the posting area of the discussion board you need to provide a brief rationale as to 1) why you selected the company and industry, and 2) a brief, contemporary/current "synopsis" of the company and its industry. The synopsis should have both a descriptive AND and analytic component. (~ 400 words minimum). Your posting here should be mostly information about the company from a broad-based, but also current perspective. You are not to provide excessive HR or labor related information here (THAT will be the focus of your research paper). You will be discussing the company in general; its competitive position, current organizational level issues facing the company. You are providing a snapshot of the company at this point in time in your discussion board posting.

Click on the "+ thread" icon to reach the area for you to identify your selections and provide your rationale. POSTINGS CANNOT BE MODIFIED once posted. I suggest that you prepare your rationale in a Word file, then copy and paste it to the "Message" area of your posting. Your rationale / synopsis must be well written and professional in appearance.

Your final research paper for this assignment should be a minimum of 10 - 12 pages of prose in length (ie, not including tables, graphs & figures), double spaced, not including the cover page or reference list. Tables graphs & figures should be included, and they are to be embedded within the body of the paper (alternatively, they can be included as appendices but must be appropriately referenced in the body of the text). Follow APA guidelines. Your paper must include a cover page, table of content, full reference list. The document MUST be submitted as a single, MS Word file as described.

The due date for this assignment, and all submission instructions are provided under the "Due Dates for Assignments" tab for the course. Be sure to read and comply with the submission requirements. Failure to follow submission standards WILL impact your grade on this and all assignments.Once the assignment is complete, your final paper will be submitted through the submission link which will be provided.
Click Link above (Company & Industry Labor and Employment Analysis) to submit your 150 point research paper assignment. Then scroll down to "2. Assignment Material"; and locate "Attach File" and then "Browse for local file". Attach and submit your assignment from this location for delivery to me through my gradebook.

51due留学教育原创版权郑重声明:原创留学生作业代写范文源自编辑创作,未经官方许可,网站谢绝转载。对于侵权行为,未经同意的情况下,51Due有权追究法律责任。

51due为留学生提供最好的processing代写服务,亲们可以进入主页了解和获取更多assignment代写范文 提供美国作业代写服务,详情可以咨询我们的客服QQ:800020041哟。-xz