资金托管

原创保证

实力保障

24小时客服

使命必达
51Due提供Essay,Paper,Report,Assignment等学科作业的代写与辅导,同时涵盖Personal Statement,转学申请等留学文书代写。

51Due将让你
达成学业目标

51Due将让你
达成学业目标

51Due将让你
达成学业目标

51Due将让你
达成学业目标
私人订制你的未来职场 世界名企,高端行业岗位等 在新的起点上实现更高水平的发展

积累工作经验

多元化文化交流

专业实操技能

建立人际资源圈
组织安全管理系统检查--Assignment代写范文
2017-01-03 来源: 51Due教员组 类别: 更多范文
Assignment代写范文:"组织安全管理系统检查",这篇论文主要描述的是在过去的数年之中常常出现承建商违反安全健康法规而被判刑的事件,我被任命管理一个新的团队,首先需要检查现有的安全管理系统,寻找出安全管理系统中存在的问题,并引入全新的质量管理系统来杜绝此类事件的发生。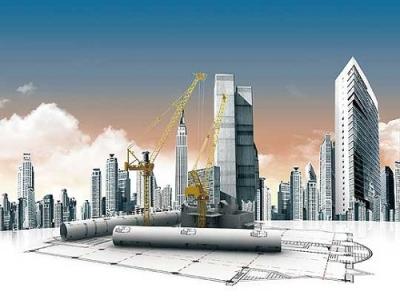 Part 1: To be submitted by 12th March 2010

You have been appointed to advise the new management team of a medium sized Contractor who in the past few years have been found guilty of serious breaches of health and safety legislation.

You are asked to examine the current state of safety management systems within the organisation and make recommendations that will lead to improved future performance. In your brief you have particularly been asked to look at the pros and cons of introducing a formal quality management system that integrates site safety issues.

Produce a report to the management summarising your investigation and justified recommendations for action. Whilst your client is a fictitious organisation, your report should where possible draw on the experience of real Contractors who may have faced and responded to similar issues.

Appendices: you are encouraged to make proper use of an Appendix for information that cannot be incorporated in the main text. This could, for instance, be relevant to legislation or reports on the construction industry.

Note: NO CREDIT will be given for merely including, or photocopying, published information which is NOT specifically relevant to the assignment, NOR properly cross-referenced to the text.

6.2.2 Part 2: To be submitted by 7th May 2010

A former industrial site is to be re-developed for residential use. The site consists of a two-storey warehouse of brick construction that will be retained and converted to apartments and a collection of sheds that will need to be demolished prior to the commencement of construction of new build units.

a) As the Principal Contractor under the CDM Regulations, and making reasonable assumptions as to the conditions on the site, draw up a risk assessment for the conversion, demolition and groundworks for the new build and prepare a method statement for one activity involved in these stages. [max 500 words plus information in tabular form]

b) Discuss to what extent can the Designer of the works reduce the risks arising during the on site work. [max 500 words]

6.2.3 Presentation

Text & illustrations: The report is to be word-processed, and any drawings should be A3 or A4 size to remain easily readable when bound in to the report. It is also easier to read if you place drawings and other specific information with the relevant text, rather than in one pack at the end - remembering always to reference clearly between the text and attachments. If photographs are used they must be fully captioned to show what they are being used to illustrate. (NOTE: Scanning facilities are available).

Binding: The preferred binding for the report is using the inexpensive plastic folders utilising punched holes and with a coloured back and clear covers. These can be purchased from the Students Union shop. On no account submit this work in a ring binder, a folder with a clipped binding nor with each sheet in its own plastic wallet.

Cover sheet: Your work must be fronted with the correct cover sheet, obtainable from the I Centre, bearing your SID number. This must be properly bound in. The work is blind marked as Anglia Ruskin University Regulations.

6.2.4 Marking information

Assessment criteria: There is good advice given in the Programme Handbook on the general assessment criteria used for each of the Grades A to F. Make sure you read this carefully before tackling this coursework.

The marking scheme: the breakdown of marks for this assignment will be as follows:
Parts 1&2:

Knowledge & understanding

Marks here will be awarded for how well you can demonstrate your knowledge and description of all aspects of health and safety legislation and quality management systems.

Quality of assessment & recommendations

Marks here will be awarded for how well you can demonstrate your ability to apply your knowledge, your assessment of the problems faced by the construction company and the quality of your recommendations.

Quality of approach & discussion

These marks are allocated on the basis of your ability to write a formal report on your findings. Have you written a well-balanced and coherent account of the issues? Are you making informed judgements based on the available evidence?

Use of information and references

As noted above, it is very important that you provide well-balanced descriptions and arguments based on evidence. This evidence can be drawn from the HSE and other published information including textbooks. All this supporting information and evidence must be referenced.

51due留学教育原创版权郑重声明:原创留学生作业代写范文源自编辑创作,未经官方许可,网站谢绝转载。对于侵权行为,未经同意的情况下,51Due有权追究法律责任。

51due为留学生提供最好的matlab代写服务,亲们可以进入主页了解和获取更多assignment代写范文 提供美国作业代写服务,详情可以咨询我们的客服QQ:800020041哟。-xz