资金托管

原创保证

实力保障

24小时客服

使命必达
51Due提供Essay,Paper,Report,Assignment等学科作业的代写与辅导,同时涵盖Personal Statement,转学申请等留学文书代写。

51Due将让你
达成学业目标

51Due将让你
达成学业目标

51Due将让你
达成学业目标

51Due将让你
达成学业目标
私人订制你的未来职场 世界名企,高端行业岗位等 在新的起点上实现更高水平的发展

积累工作经验

多元化文化交流

专业实操技能

建立人际资源圈
集团团队管理方式研究分析--Assignment代写范文
2016-12-28 来源: 51Due教员组 类别: 更多范文
Assignment代写范文:"集团管理战略研究分析",这篇论文主要描述的是集团是一个由多个共同目标一直的成员所组成的组织,在集团里的每一位成员都是互相依赖的关系,往往会以团队合作的形式来开展项目和解决问题,在遇到问题时,团队将通过面对面的互动讨论,商量着问题的解决方案,这样能够大大的提高工作的效率,更好地解决团队所遇到的问题。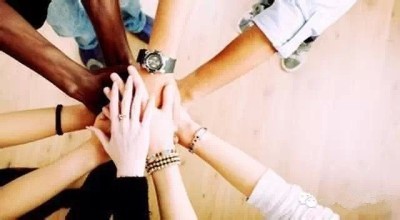 Group is an organization with two or more persons to share ideas, definitions of something or do something like that. Group members always have the common goals and common fates. In addition, each member in group who is interdependence with others has to face-to-face interaction to discuss and solve problems regularly. In general, to work in a group always can improve work efficiency and make a better achievement than work independently. For accomplishing the project group paper, I with other three persons set up a temporary group like problem-solving team to work together in order to get a better score.

Group dynamics is as a system of behaviors and psychological process that occur within a group. Typically, groups have to spend a great deal of time and energy setting and striving to reach goals. People who are in our group take a big effort to make our group paper perfect. Firstly, one person who was approved by others was a volunteer to be our group leader. To elect a leader is necessary because leader can organize other members and tell us what and how we should do.

The first stage is forming. We discussed this case together and then we would come up with several topics for each member to write. The second stage is storming whose

problem to us is coming up with topics each member writes. So we chatted in chat room to brainstorm topics as much as possible. Even though some of us really had no idea about this case, rest members helped to put in some available topics for them. Then everyone got one topic to write. Only in this way, we can not only avoid writing the repetitive ideas between two members but also reduce each member's workloads so that we can guarantee the quality of our work. The next stage is norming. We depended on other members and trusted them to finish our group paper as best as they can in that we had already been distributed task before. The last stage is performing. We should put our all separated paper into a whole one during this stage. According to the deal we made at the beginning. To put all separated paper together is our leader's duty. Therefore, we had finished our team work after leader put separated paper together.

During the whole process of writing group paper, we clarified our roles and responsibilities so that we achieved our goal on time and successfully. I know while working hard to achieve results, it is critical that member's needs be addressed through this team work. Membership in an organization is as much an opportunity to develop self confidence, refine skills and make friends as it is to back a cause, to entertain, raise some money or educate the campus community. All of these can be done simultaneously but most likely won't just happen on their own.
In order to be the most effective leader, we must be aware of what is happening in our group. Not everyone in our group has the same expectations, does the same thing or has the same commitment level. Knowledge about how our group members interact, share common goals and work with one another can help us to integrate newcomers and prepare them or the roles, norms, and cohesiveness of the group.

51due留学教育原创版权郑重声明:原创留学生作业代写范文源自编辑创作,未经官方许可,网站谢绝转载。对于侵权行为,未经同意的情况下,51Due有权追究法律责任。

51due为留学生提供最好的加拿大Assignment代写服务,亲们可以进入主页了解和获取更多assignment代写范文 提供美国作业代写服务,详情可以咨询我们的客服QQ:800020041哟。-xz