资金托管
原创保证
实力保障
24小时客服
使命必达
51Due提供Essay,Paper,Report,Assignment等学科作业的代写与辅导,同时涵盖Personal Statement,转学申请等留学文书代写。
51Due将让你
达成学业目标
51Due将让你
达成学业目标
51Due将让你
达成学业目标
51Due将让你
达成学业目标
私人订制你的未来职场 世界名企,高端行业岗位等 在新的起点上实现更高水平的发展
积累工作经验
多元化文化交流
专业实操技能
建立人际资源圈
TattooTattoo artist who likes to draw
2020-08-18 来源: 51Due教员组 类别: Report范文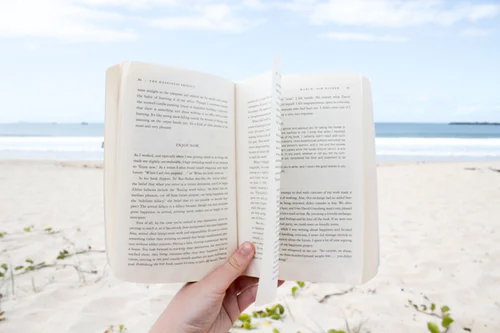 下面为大家整理一篇优秀的essay代写范文 -- Tattoo artist who likes to draw,文章讲述当我第一次在人们的皮肤上看到纹身时,人们皮肤上的各种绘画对我来说是如此的神奇和神秘。从那时起,成为纹身艺术家的梦想就一直在我心中怀抱。但是,作为一个无法很好地绘画的局外人,我对该职业一无所知。亚当·沃默丹(Adam Warmerdam)是黑马纹身工作室(Dark Horse Tattoo Studio)的首席纹身艺术家之一,通过问我纹身对我意味着什么并使我了解成为纹身艺术家的本质,将我带入纹身界。
Tattoo artist who likes to draw
The miscellaneous paintings on people's skin were so amazing and mysterious to me when I first saw tattoos on people's skin. The dream of being a tattoo artist has been harboring in my heart since then. However, as an outsider who cannot even paint well, I know nothing about the occupation. Adam Warmerdam, one of the chief tattoo artists in Dark Horse Tattoo Studio, led me into the world of tattoo by asking me what tattoo means for me and made me understand the essence of being a tattoo artist
What does tattoo mean for you?
Tattoo can be a way of living and also a way of art. "Well, what comes into your mind when you think of tattoo?" Adam Warmerdam asked me when we met during lunch break at Starbucks Coffee Shop. "I don't know…perhaps paintings on human bodies?" I responded discreetly. "Well yes, that is what most of people think about tattoo and actually, you got it half correct. Well, literally speaking, tattoo is about creating permanent marks on human bodies. Honestly, I have never regarded myself as an artist. I initially took this job as a way to support my living, but I love painting, or in another way, I love the demonstration of my painting art on human bodies, so I think It's fine to say I am interpreting tattoo art in my own way. However, I have to tell you what tattoo means for me does not really matter to you at all. If you want to take this as your job, you have to think, think hard, what tattoo means for you".
The Interpretation of Tattoo Pictures
Every Tattoo picture embodies a spirit or a story. Adam then took out a picture from his tattoo portfolio, a colorful tiger tattooed on a guy's arm, "so what can you see from this tattoo work", He asked. I carefully reviewed this picture and tried my best to interpret this tattoo from a deeper level. "I saw a tiger, opening its mouth to a snake. Both of the tiger and snake look fierce. I would take this tattoo as a representation of courage, perhaps?" Adam smiled, "There you go. This tattoo means courage, at least to you. Well, each piece of tattoo owns its story, and each individual who got tattoo on the body owns personal reasons. That is the most you should know".
The Most Important Requirement of Being A Tattoo Artist
Owning a mainstream appreciation of beauty is the most important requirement of being a tattoo artist. At the last moment of our interview, I asked Adam a question I cared most, "which qualification would you rank as the top requirement to become a good tattoo artist"? Adam paused a while and responded, "well, besides some basic requirements like drawing skills, tattoo skills, and maybe a mainstream appreciation of beauty. Only with that can you regard tattoo as an art because art should be beautiful to people."
Before Adam left me, he smiled to me and said: "One more thing you should remember if you really choose my profession, always bear the sense of responsibility, because the beauty of art in most of time should be shown to the whole society."
So to be a tattoo artist, first we should know what it means to us, and then get the importance on how to interpret every tattoo picture and last cultivate our appreciation of beauty. But the most important is that we should always remember being responsible for the society and create beauty for the world.
51due留学教育原创版权郑重声明:原创优秀代写范文源自编辑创作,未经官方许可,网站谢绝转载。对于侵权行为,未经同意的情况下,51Due有权追究法律责任。主要业务有essay代写、assignment代写、paper代写、作业代写服务。
51due为留学生提供最好的作业代写服务,亲们可以进入主页了解和获取更多代写范文提供作业代写服务,详情可以咨询我们的客服QQ:800020041。