资金托管
原创保证
实力保障
24小时客服
使命必达
51Due提供Essay,Paper,Report,Assignment等学科作业的代写与辅导,同时涵盖Personal Statement,转学申请等留学文书代写。
51Due将让你
达成学业目标
51Due将让你
达成学业目标
51Due将让你
达成学业目标
51Due将让你
达成学业目标
私人订制你的未来职场 世界名企,高端行业岗位等 在新的起点上实现更高水平的发展
积累工作经验
多元化文化交流
专业实操技能
建立人际资源圈
The devastating effects of Ebola
2020-08-12 来源: 51Due教员组 类别: Report范文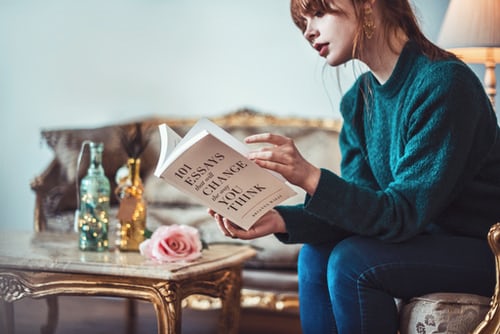 下面为大家整理一篇优秀的essay代写范文 -- The devastating effects of Ebola,文章讲述自从西非埃博拉疫情爆发和美国发现埃博拉病例以来,由于其灾难性影响,媒体对这一世界危机给予了很多关注。许多新闻聚焦于奥巴马政府对埃博拉的态度。正如我读到的一条新闻所示,美国现在将埃博拉作为首要任务,采取了许多行动来缓解它。"巴拉克·奥巴马总统召集他的高级顾问到白宫参加了罕见的星期六晚上会议,讨论了这种情况。 "。一方面,美国向西非部署了物资丰富的部队和人员。另一方面,它也开展活动来培训包括医疗保险工作者在内的人们以保护自己。
The devastating effects of Ebola
Since the outbreak of Ebola in West Africa and the discovery of Ebola case in United States, media has paid a lot of attention to this world crisis given by its disastrous impact. Many news has focused on the attitude of Obama Administration towards Ebola. As a piece of news I have read shows, US now has regarded Ebola as a priority, taking a lot of actions to relieve it and "President Barack Obama called his top advisers to the White House for a rare Saturday night meeting to discuss the situation". On one hand, US has deployed troops and personnel to West Africa, with abundant supplies. On the other hand, it also open activities to train people, including medicare workers to protect themselves.
In the case of Ebola, Obama Administration has taken an active and responsible role in dealing with it.
I agree with Obama on the assistance to West Africa, which, as I consider, is the responsibility of a world leader. On one hand, regardless of political disputes, we should provide help to any country whenever they come across disasters that may threaten the lives of local people. On the other hand, Ebola first extended from West Africa and if the situation there cannot be controlled, it may turn out to be a world tragedy. Therefore, it is the right thing for Obama States to help Africa.
Another action that Obama Administration has done correctly is to train people to protect themselves. Actually, many cases of Ebola could be prevented if the infected person had been cautious enough, which means that many people have not clearly known about the knowledge of Ebola or not attached higher attention to it. This would be a dire threat as the situation of Ebola get worse and more illiterate people, especially those in poor regions get involved.
As for the domestic US, I believe that there are two aspects can be strengthened. First, even though the United States have excellent health care system and high standard of sanitation, the government should be more cautious as case has been discovered. Second, as American people become more fear about Ebola and bad emotion surrounds the country, more measures should be taken to comfort people. Domestic stability should be guaranteed whatever happens.
In conclusion, I agree that Obama administration has been putting more efforts in Ebola and trying its best to maintain international safety. Furthermore, I believe that together with the international community, US can do better and prevent the Ebola disaster.
Reference
Fronting Ebola A U.S. Top Priority. Nov 5, 2014.
Retrieved from http://www.51voa.com/VOA_Standard_English/confronting-ebola-a-top-priority-59205.html
51due留学教育原创版权郑重声明:原创优秀代写范文源自编辑创作,未经官方许可,网站谢绝转载。对于侵权行为,未经同意的情况下,51Due有权追究法律责任。主要业务有essay代写、assignment代写、paper代写、作业代写服务。
51due为留学生提供最好的作业代写服务,亲们可以进入主页了解和获取更多代写范文提供作业代写服务,详情可以咨询我们的客服QQ:800020041。