资金托管
原创保证
实力保障
24小时客服
使命必达
51Due提供Essay,Paper,Report,Assignment等学科作业的代写与辅导,同时涵盖Personal Statement,转学申请等留学文书代写。
51Due将让你
达成学业目标
51Due将让你
达成学业目标
51Due将让你
达成学业目标
51Due将让你
达成学业目标
私人订制你的未来职场 世界名企,高端行业岗位等 在新的起点上实现更高水平的发展
积累工作经验
多元化文化交流
专业实操技能
建立人际资源圈
Motherhood in The Bean Trees --Assignment代写范文
2017-02-18 来源: 51Due教员组 类别: 更多范文
Assignment代写范文:"Motherhood in The Bean Trees ",这篇论文主要描述的是在芭芭拉·金索夫的作品《豆树青青》当中对于母亲的描写是比较的全面,就是这么一个年轻没有母亲经验的女人因为一个承诺,以母亲的角色照顾了一个不属于自己的孩子,并且尽可能的让自己更像天下般的母亲一样爱护着这个孩子。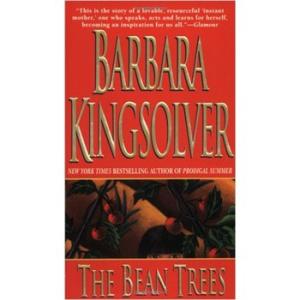 In the novel, The Bean Trees, by Barbara Kingsolver, we watch as Taylor grows a great deal. This young woman takes on a huge commitment of caring for a child that doesn't even belong to her. The friends that she acquired along the way help teach her about love and responsibility, and those friends become family to her and Turtle. Having no experience in motherhood, she muddles through the best she can, as all mothers do.

Marietta was raised in a small town in Kentucky. When she became an adult, she decided she needed a change. She wanted a different name and a different place to call home. She got in her Volkswagon, started driving, and on this journey she changed her name to Taylor. A stranger gave her a three year old Indian child to take care of, who she names Turtle. The two finally settle down in Tucson, where they live with a single mom who is also from a small town in Kentucky. Taylor works for a woman who hides political refugees in her home, and Taylor becomes good friends with two of them. These two refugees act as Turtle's parents and sign over custody to Taylor, so that Turtle could become her daughter legally. Taylor was very unsure about whether or not she would be a good mom, but in the end she realizes that Turtle belongs with her, and that Tucson is home.
The first half of The Bean Trees was hard to stay interested in. Although the book had a lot of action, it could have been spread out more. It wasn't until the middle of the book that we found out what was medically wrong with Turtle, why she was so lethargic. Considering this child was such a major part of Taylor's life, and would change her future completely, she was not talked about as much as she could have been. It's like half the time she forgot Turtle was there. "It's funny how people don't give that much thought to what kids want, as long as they're being quiet"(280). I understand that Turtle was just dropped in Taylor's lap, but I still think Turtle deserved to have more attention given to her than she did. I would have liked Turtle to have been the child that was taken from the refugees, the refugee woman showed her so much love. "I couldn't have taken her from Esperanza. If she had asked I couldn't have said no"(288). I think they would have loved her much more.

What I liked about the story was how interesting the end was, I could not put it down. I had to find out if Taylor decided to keep the child. Taylor's friendship with LouAnn was a nice addition to the story, they helped each other out in different ways. Taylor was a strong independent person, anyone who would leave their home town with no idea where they were going, and in a vehicle with no starter, is a pretty determined person. Although I admired Taylor's character, Turtle was what kept me wanting to read more, wanting to know why she never moved or made a sound. "After awhile I began to wonder if perhaps she was dead"(27). I was glad when Taylor finally took her to the doctor, it was interesting following that part of the story . "These are healed fractures, some of them compound"(165). This child had been through a lot. Mattie, Taylor's friend and boss that was secretly hiding refugees in her business, was an important part of the book. It tied in great with them being able to sign custody of Turtle to Taylor.

This book had some good parts and some parts that dragged. I would not recommend it to many people. This book was directed more towards women, dealing a lot with motherhood. I compare it to watching a movie that you try to watch but fall asleep in the first 10 min., but if you actually make it past the beginning it's worth watching. The second half of this book was what kept me from feeling that I wasted my time. I was glad to see Turtle starting to come out of her shell, "...she talked up a storm and wanted to play"(300). Keeping someone wanting to read more is what makes a good book, Bean Trees did a good job of this in the second half.

51due留学教育原创版权郑重声明:原创留学生作业代写范文源自编辑创作,未经官方许可,网站谢绝转载。对于侵权行为,未经同意的情况下,51Due有权追究法律责任。主要业务包括统计作业代写、essay代写、paper代写服务。

51due为留学生提供最好的matlab代写服务,亲们可以进入主页了解和获取更多assignment代写范文 提供最专业的美国作业代写服务,详情可以咨询我们的客服QQ:800020041哟。-xz