资金托管
原创保证
实力保障
24小时客服
使命必达
51Due提供Essay,Paper,Report,Assignment等学科作业的代写与辅导,同时涵盖Personal Statement,转学申请等留学文书代写。
51Due将让你
达成学业目标
51Due将让你
达成学业目标
51Due将让你
达成学业目标
51Due将让你
达成学业目标
私人订制你的未来职场 世界名企,高端行业岗位等 在新的起点上实现更高水平的发展
积累工作经验
多元化文化交流
专业实操技能
建立人际资源圈
出租型房地产项目经营发展与规划--Marketing Essay代写范文
2017-02-22 来源: 51Due教员组 类别: Essay范文
Marketing Essay代写范文:"出租型房地产项目经营发展与规划",这篇论文主要描述的是在我们的生活中房子就是我们栖息的地方,我们想要找到的一个新的家或者是将自己的房屋出租,这需要花上需要不少的时间与经历,那么为什么我们不能够将寻找租房与出租相结合呢?这也就是作者所强调的房地产项目的发展策略,将资源进行整合,为用户提供一站式的服务。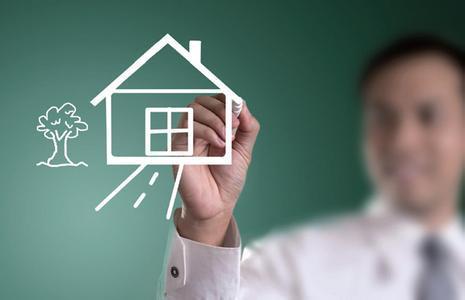 Executive Summary 执行摘要

Finding a new home or apartment to rent can be a very time-consuming and daunting task. That's why many people needing to rent a home enlist the services of a professional apartment and house-finder service. The service can be operated from home and on the web but I will start company by taking a rental office location for client visits, as well as build a website to feature available properties for rent. This business is competitive. Company want to consider specializing in one or more of the following types of rentals: room mate listings, short-term furnished and unfurnished accommodations, long-term furnished and unfurnished accommodations, executive accommodations, rentals that allow pets, student housing, vacation properties, or niche properties such as penthouses only, parking stalls, floating accommodations, or artist lofts and commercial properties. There can also have a couple of options in terms of fees. Company can charge renters a fee to find the right place to suit their needs. Or can charge the landlord or building owner a fee to list his or her properties with your service. The key costs related to start-up will be in the region of £2,000 - £10,000 depending upon the shop location.

What I Need to Start my business:

Step1:

Identify the need for an apartment locator service in my local area. Make phone calls, followed by in-person visits to local apartment complexes announcing the benefits of the services Our company will provide. Start by locating properties for family and friends, and use their successes as testimonials to the efficiency of your service.

Step2

company will License new apartment locator business with the state. Obtain a unified business license to operate within the state where our company will conduct business. Determine a structure for our business, such as a corporation, limited liability company or sole proprietor. Contact city licensing agency to determine if additional permits and licenses are required for our business type.

Step3

Rent, lease or convert a home office space. If our company will meet with applicants and apartment representatives in office, leasing an affordable commercial space will provide a more professional environment. Or we can Convert a room in home to operate your new apartment locator business if we plan to conduct business through Internet.

Step4

we will Create a strategic operational and marketing plan &will Follow that plan to measure successes, growth of business and build a data base of clients and applicants. we will Promote our apartment locator business with fliers, business cards, refrigerator magnets, mass mailings, advertisements in local community papers and temporary specials, such as fee free for 30 days.

Step5

company will Collect apartment finder guides for our area & will Use apartment guides to compile a working database of complexes and online resident feed back. Categorize by name, location, price and number of bedrooms. Take special care to accurately match with apartment seekers. Check online for apartment features and amenities before referring. Check areas and note added features, such as easy access to bus lines, shopping and schools.

Step6

Purchase office equipment, furniture and supplies. We will Stock office with supplies and furniture, such as pre-screening applications, staples, copy paper, file folders and cabinets. Purchase database and word processing software to electronically maintain applicant and client information.

Step7

company will Pre-qualify applicants before referring. Ensure applicants meet the income, rental history and criminal background requirements before making referrals. Obtain a release from applicants to conduct preliminary background checks. Employ the services of a background investigation service to collect additional information, such as credit reports.

Objectives:

it's time to lay down how I am going to execute and bring mission to reality? That's where setting goals or objectives come into play.

S - SPECIFIC
M - MEASURABLE

A - ACTIONABLE
R - REALISTIC

T - TIME-FRAME

1. To provide the best accommodation available to the local community at a convenient time frame and at affordable price.

2. To generate market share to make "Home Finder" a common name.

3.To be a local home finder of choice based on customer satisfaction.

4.Gross margin moderate and improving over the span of the plan.

5.Safe, quality housing that provides state-of-the-art amenities at competitive prices.
6. Maintaining open communication between Company and its customers in order to ensure the highest level of customer satisfaction and long lasting reputation within the community.

Mission:
"HOME FINDER" provides high-quality, comfortable rental units in derby. Our company offer state-of-the-art living conditions reflective of the rapid advancements in technology and a growing need for quality housing. Our company is dedicated to a hassle free living environment in which our tenants can enjoy all of the benefits of safe, attractive, and inviting units. Unlike many other companies that are solely concerned with turning profits, our primary objective is to maintain the highest level of customer satisfaction . Tenant safety, happiness, and comfort are our main goals. "HOME FINDER" maintains competitive market prices, while working toward expanding the number of units owned, and increasing total profits earned. Within the company we will strive to work as a cohesive, harmonious unit focused on exemplifying our mission. Just as customer satisfaction is an intricate part of company success, so is employee satisfaction. That is why the founders of "HOME FINDER" Real Estate believe that employee satisfaction will make the company a success and will be the key to their longevity. Housing units will predominantly be located in the University neighbourhood targeting both students and professionals.

Vision:

company vision is to start a business from home online with one person(sole proprietorship) and in few years reach to every person who needs services regarding property. To continue to expand and maintained the business while also increasing the level of profits .

Company summary:

Home Gadget Repair is to be set up as sole proprietorship owned by Gurjot kaur With a small loan from Government schemes and Get a bank loan . I will choose option to take loan for business from government schemes there are total 629 schemes available under "finance and support centre" and I can take loan under "New Enterprise Allowance'.

It will grow in one year from a one man business to four person business. Company will build the necessary infrastructure to quickly and efficiently respond to customers.

To start a business I can go to National Enterprise Network it is a unique membership body representing the enterprise support sector across England. where I can get advice regarding my business and can convert my ideas into reality .i will get register my intellectual property there to make sure nobody can copy my business without my permission.

Initially the business is to be set up as a Sole proprietorship, owned and operated for profit But after few years when company will be able to invest for business extension we will lease a space for the offices and purchase more company vehicles.

Services:

"HOME FINDER " company will provide different services like to find out rental house , flats and commercial properties according to user requirements. Moreover we will provide services to customers within 24 hours . From the day one we decide to give fast services to our clients.

Market analysis summary :

The key part of any business is market analysis .A market analysis is a quantitative and qualitative assessment of a market. It looks into the size of the market both in volume and in value .There are two factors you need to look at when assessing the size of a market: the number of potential customers means quantitative market research and the value of the market, feedback , thoughts and feelings of customers are related to qualitative market research.

Market and customer segmentation:

In target market there are two types of customers one is those who are looking for commercial property and other one those who are looking for homes and apartments.

Customers those who are looking for houses and apartments for rent according to my market research they will be between 18-34 age and most of them will be immigrants like students, professionals , singles and couples. According to prototype testing they are not willing to spend too much money on rent .

Second group of customers are those who are looking for commercial properties they can be a sole proprietor , can be a business partners and can be a big corporation. Their demands for rental property will be different and amount of rent willing to spend will be different .

All these things can be sure by survey on a certain group of people and it can help me to improve my business plan .

Customer relationship management(CRM):

customer relationship management is a strategy for managing all company relationship and interactions with customers. Company will focus on every individual customer whether he is new customer or current customer. It will help our company profitability. In CRS our company will use centralised data base system where all contacts will be stored who ever will be related to our company . In this way we can enable inquire data in back office as well in front office.

Why CRM in real estate ?

Tenant relationship information is managed in multiple or isolated databases that can create duplicative information and to understand and share that data will become difficult. When every lease or transaction will be different and the associated process to execute that is unique and manual, undue administrative effort and errors will be occur.

Marketing:

In businesses marketing is everything . Marketing strategy create a meaningful interaction between two parties. There are many ways through which we can reach to customers.

USP(Unique selling point):
To attract customers and make profit company must have a unique selling point it will be a strong way to compete with competitors in market and will be a key point to stay in market for long period . As compare to company's other competitors our company will charge less . the other one unique point is our company will not take any commission from rent we will just charge customer our fee . Customer can also give rent in instalments to landlord if he can't afford. We will Learn our competitors' strengths and weaknesses – imitate their strengths, and use their weaknesses to our advantage.

revenue streams:

company source of revenue will be the services that company will offer . Tenant will get a property on rent according to their requirements and they will pay accordingly. company will charge a consultation fee for service and will also take commission from the monthly rent . From the landlord company can charge if he is using our website to advertise his property .

Value proposition:

Values we deliver to the customer:

1).convenience is the foremost thing that we will give to customer. To satisfy customer with our services is our first duty.

2).company will not charge any fee if tenant is not satisfied with service and want to change the property.

3).We will provide service to customer as soon as possible because we know how important the customer time is, will charge less as compare to other market competitors.

Risk analysis:

Specific risk and their solutions:

If a customer wants to break a contract before the completion of agreement then there is a solution for this problem before making a contract company will make a lease documents in a proper legal way with the agreement of both parties . This agreement can be a written and oral(recorded).

Break clause:

Agreed by the landlord and tenant, where the lease can be 'broken' without anyone facing a penalty. Tenant need to give landlord 2 months notice that he/she is using the break clause.

Fixed-term tenancy:
A fixed-term tenancy means the lease automatically comes to an end when the term is up. If a tenant want to stay on after this term, tenant can do so if your landlord agrees. However, staying on past a fixed term marks a 'continuing obligation' to pay rent. You'll then need to give 3 months notice when you want to leave.

Landlords and ending a lease:
Landlord can only end a lease when the tenant fails to pay rent or meet other lease obligations. If landlord have included a 'forfeiture clause' in the lease, landlord can use it in these situations to end the lease. However, if the tenant can challenge this in court they may be allowed to stay in the property. There is a one more solution that can stop the occurrence of these types of problems like before agreement our company will do inquiry at a tenant side. company will check the financial status of party , past records. Our company will be update itself from time to time of new laws of leasing a property.

SWOT Analysis:

Strengths :

1).our company will charge less fee and less commission from customer and will take commission …...............% only if customer is giving rent more than 500 . so this is a one positive point of our company to attract customers.

2).We will serve customer and will fulfil customer requirements in better way. We are able to respond very quickly as we have no red tape, and no need for higher management approval.

3).We can change direction quickly if we find that our marketing is not working.

4).We have low overheads, so we can offer good value to customers

5).We are able to give really good customer care, as the current small amount of work means we have plenty of time to devote to customers

Weaknesses:

initially the only person who will handle whole business will be I . so no manpower can be a negative point for me
company will have a small staff, with a shallow skills base in many areas .
Our company is new it will be a challenge for me to make image in market.

Our cash flow will be unreliable in the early stages
Opportunities :

1).Changes in technology and markets on both a broad and narrow scale.
2).Changes in government policy related to my field and I am well aware of all laws of government related to my business.

3).Changes in social patterns, population profiles, lifestyle changes, and so on.

4).local events can give me opportunities .

5.)Our business sector is expanding, with many future opportunities for success.

6).Local government wants to encourage local businesses.

7).Our competitors may be slow to adopt new technologies

Threats:

Budget can be a massive threat for our company because initially whether I get profit or loss I have to invest money and have to be patient to get profit.
I have to compete with those companies who are well established in market and have good image .To run a business smoothly it can be a threat for me.

A small change in the focus of a large competitor might wipe out any market position we achieve .

51due留学教育原创版权郑重声明:原创留学生作业代写范文源自编辑创作,未经官方许可,网站谢绝转载。对于侵权行为,未经同意的情况下,51Due有权追究法律责任。主要业务包括统计作业代写、essay代写、assignment代写服务。
51due为留学生提供最好的college letter代写服务,亲们可以进入主页了解和获取essay代写的相关资讯 提供美国作业代写服务,详情可以咨询我们的客服QQ:800020041哟。-xz