资金托管

原创保证

实力保障

24小时客服

使命必达
51Due提供Essay,Paper,Report,Assignment等学科作业的代写与辅导,同时涵盖Personal Statement,转学申请等留学文书代写。

51Due将让你
达成学业目标

51Due将让你
达成学业目标

51Due将让你
达成学业目标

51Due将让你
达成学业目标
私人订制你的未来职场 世界名企,高端行业岗位等 在新的起点上实现更高水平的发展

积累工作经验

多元化文化交流

专业实操技能

建立人际资源圈
Health effects of Air pollution in Beijing
2020-07-30 来源: 51Due教员组 类别: Paper范文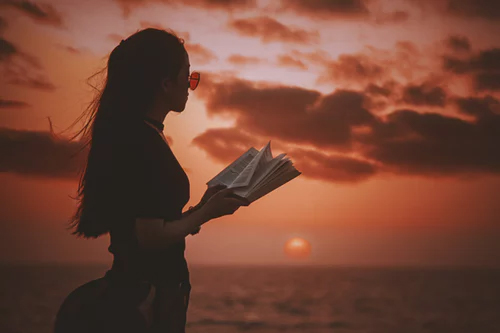 下面为大家整理一篇优秀的essay代写范文 -- Health effects of Air pollution in Beijing,文章讲述就北京大气污染与大气污染之间的关系进行了研究。血压,旨在通过具体数据得出结论。卡车司机和为了比较,上班族是研究的对象。通过测试,显然表明卡车司机的个人PM2.5高于办公室工人。然后,下班后的血压竟然成为测量的目标。它令人惊讶地发现,颗粒物效应是由整体北京的空气污染水平,而不是目标的工作相关暴露人。因此,本文在一定程度上表明空气污染会影响,无论他们从事什么工作,当地人的健康状况。再次提醒我们注意北京的空气污染,不遗余力遏制其对健康的不利影响。
Health effects of Air pollution in Beijing
Baccarelli Andrea, Barretta Francesc, Dou Chang, Zhang Xiao, McCracken John P. (2011).
Effects of particulate air pollution on blood pressure in a highly exposed population
in Beijing, China: a repeated-measure study. Environmental Health, 10 (1), 108.
This paper presents the research on the relationship between air pollution in Beijing and
blood pressure, aiming to make a conclusion through specific data. Truck drivers and
office workers are the targets of the research in order to make a comparison. Through
testing, it obviously shows that truck drivers have a higher personal PM2.5 than office
workers. Then the post-work blood pressure turns out to be the target of measurement. It
surprisingly finds out that the particulate matter effect is radically caused by the overall
level of air pollution in Beijing rather than the work-related exposure of the target
person. Therefore, this paper, to some extent, had indicated that air pollution will affect
the local's health no matter what their jobs are. It again, also alarms us the pay attention
to the air pollution in Beijing and spare no effort to curb its adverse impact on health.
Guo Yuming, Tong Shilu, Zhang Yanshen, Barnett, Adrian G, Jia Yuping. (2010). The
relationship between particulate air pollution and emergency hospital visits for hypertension
in Beijing, China. Science of the Total Environment, 408, 4446-4450.
This report mainly focuses on the relationship between hypertension and air pollution
in Beijing. It did the research by collecting data on EHVs for hypertension under
different particulate matter including PM2.5 and PM10. After giving the concrete data,
the paper analyzes the relationship between EHV and different particulate matter, which
has directly given out the result that EHVs for hypertension will increase when the
concentration of particulate matter air pollutant grows. Therefore, the air pollution in
Beijing will make the problem of hypertension worse. The paper, through the result of
the research, also put forwards the view that air pollution in Beijing has a close link to
the health of local people, therefore more research should be conducted in terms of the
health problems caused be air pollution.
M. Zhang, Y. Song, X. Cai. (2007). A health-based assessment of particulate air pollution in urban
areas of Beijing in 2000-2004. Science of the Total Environment, 376 (1-3), 100-108.
This paper comprehensively describes the issue of air pollution in Beijing step by step.
It starts with many concrete data covering from year 2000 to 2004 on the concentration
of air pollutants, such as PM10, SO2, mortality and morbidity. Then a detailed analysis
is put on the exposure-response function, which explains how the air pollution causes
health problem. Moreover, the study also discusses another problem occasioned by
air pollution. Health problem, at the same time, will result in a huge cost which takes up
a big part of the regional GDP. Finally, as a conclusion, the paper points up that efforts
should be paid to curb the air pollution given by its series of adverse effects. This paper
gives me a general understanding of the air pollution issue in Beijing and help me to
Better conduct my research.
Zhang F, Li L, Krafft T, Lv J, Wang W. (2011). Study on the Association between Ambient Air
Pollution and Daily Cardiovascular and Respiratory Mortality in an Urban District of Beijing.
International Journal of Environmental Research and Public Health, 8 (6), 2109-2123.
This paper mainly studies on the relationship between the air pollution in Beijing and
the daily cardiovascular and respiratory mortality. Two periods have been chosen to do
the study: year 2003 to 2006 when there is less intervention in air pollution, and year
2007 to 2008, when there is more. Then the number of cardiovascular and respiratory
death has been respectively recorded under the condition of excluding other factors.
Finally, the collected figures show that cardiovascular and respiratory mortality has a
close relationship with the air pollution. The paper even studies the effects of different
air pollutants on cardiovascular and respiratory mortality. With the concrete data, this
paper is a good material to display the relationship between the certain health problems
and air pollution in Beijing.
Zhang A., Qi Q., Jiang L., Zhou F., & Wang J. (2013). Population exposure to PM2.5 in the
urban area of beijing. PLoS One, 8(5).
This paper generally introduces the air pollution problem, especially the PM2.5 in
Beijing. A large amount of data has been collected targeting a specific period of time
and different places. Through analysis, the research figures out that places having a
higher level of concentration, those having lower level and periodic and directional
trend of PM2.5. The research also shows that effect of PM2.5 on people who stay in
lower level of concentration for a long times equals that on people who stay in higher
level of concentration for a long time. This paper does not aim to study the relationship
between specific disease and air pollution in Beijing; instead it has given us a general
picture of the pollution by introducing data to make it more concrete. Therefore, it has
revealed the seriousness of problems and laid a solid foundation for our further study.
51due留学教育原创版权郑重声明:原创优秀代写范文源自编辑创作,未经官方许可,网站谢绝转载。对于侵权行为,未经同意的情况下,51Due有权追究法律责任。主要业务有essay代写、assignment代写、paper代写、作业代写服务。
51due为留学生提供最好的作业代写服务,亲们可以进入主页了解和获取更多代写范文提供作业代写服务,详情可以咨询我们的客服QQ:800020041。