资金托管

原创保证

实力保障

24小时客服

使命必达
51Due提供Essay,Paper,Report,Assignment等学科作业的代写与辅导,同时涵盖Personal Statement,转学申请等留学文书代写。

51Due将让你
达成学业目标

51Due将让你
达成学业目标

51Due将让你
达成学业目标

51Due将让你
达成学业目标
私人订制你的未来职场 世界名企,高端行业岗位等 在新的起点上实现更高水平的发展

积累工作经验

多元化文化交流

专业实操技能

建立人际资源圈
Face to Face
2020-07-20 来源: 51Due教员组 类别: Paper范文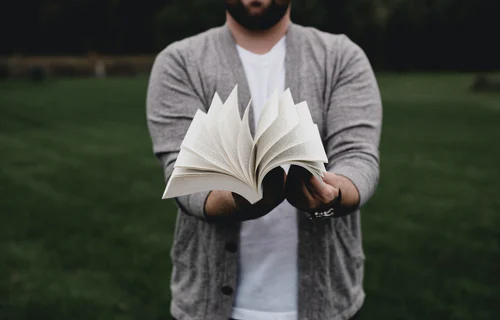 下面为大家整理一篇优秀的essay代写范文 -- Face to Face,文章讲述视频主要讨论面对面在制作表情以与他人建立联系时的重要性,以及面部表情如何改变我们的感受。但是今天,越来越多的人忘记了向周围的人展示自己的面部表情,这似乎有些可怜,正如视频中所讲述的那样,面部表情可以促进他人的面部表情,也就是说,当您向他人微笑时,您将收到其他人的热情微笑。该视频向我们展示了一个公司聚会的令人愉悦和愉悦的照片,并且在开始时就对面部表情进行了颇具吸引力的介绍,其中向我们介绍了面部表情的主题:面对面以及约翰·乳酪教授的《面对面的秘密》演讲。视频向我们介绍了如何通过改变面部表情来改变婚姻,并从中受益,从而使大家大笑。
Face to Face
The video mainly talks about the importance of being face to face in making expressions to connect with other people and how facial expressions can change our feelings. But today there are more and more people forgetting to present their facial expressions to people around them, which seems quite a little bit pitiful, as is told in the video, facial expression promotes other people's facial expression, that is, when you smile to others, you will receive a warm smile from other people. The video shows us a happy and pleasing picture of a company's party and quite an attractive introduction of facial expression at the beginning, which introduces the topic of facial expression to us: face to face and the Professor John Cheese's speech of Secret of the Face. The video tells us how to transform facial expressions to transform marriage and explore the benefit to have a good laugh on the whole.
Professor John Cheese gives us a vivid speech about human facial expressions. He explains the reasons for us why human beings can produce many facial expressions because of the rich facial movement of the human beings' face with 44 muscles and two bones. Also, the professor shows us different facial expressions with his assistant Janet: sadness, contempt, disgust, etc. the whole video is a documentary and takes the form of Professor John Cheese's speech, which is melt into other explanations. During the speech, Professor John gives us two facial expressions: sadness, contempt and disgust; happiness, surprise, anger and fear. In the middle of the video, the professor explains the first group of facial expressions is particularly powerful because the facial expressions in the first group belong to small group of facial expression and immediately trigger deep almost primeval response. Also, professor tells that the fear is one of the oldest parts of the brain.
Later, the video tells that the facial expressions can influence people's feelings and predict their life situation. Meanwhile, the facial expressions can send signals. At the end of the video, it mainly talks about the benefit of smile and points that the smile can improve the people in the prison. Finally, Professor John end the video and speech in a humorous way that technology has some bad influence on the human's facial expression.
51due留学教育原创版权郑重声明:原创优秀代写范文源自编辑创作,未经官方许可,网站谢绝转载。对于侵权行为,未经同意的情况下,51Due有权追究法律责任。主要业务有essay代写、assignment代写、paper代写、作业代写服务。
51due为留学生提供最好的作业代写服务,亲们可以进入主页了解和获取更多代写范文提供作业代写服务,详情可以咨询我们的客服QQ:800020041。