资金托管

原创保证

实力保障

24小时客服

使命必达
51Due提供Essay,Paper,Report,Assignment等学科作业的代写与辅导,同时涵盖Personal Statement,转学申请等留学文书代写。

51Due将让你
达成学业目标

51Due将让你
达成学业目标

51Due将让你
达成学业目标

51Due将让你
达成学业目标
私人订制你的未来职场 世界名企,高端行业岗位等 在新的起点上实现更高水平的发展

积累工作经验

多元化文化交流

专业实操技能

建立人际资源圈
Stanford University's Master of Public Policy Statement
2020-07-08 来源: 51Due教员组 类别: Paper范文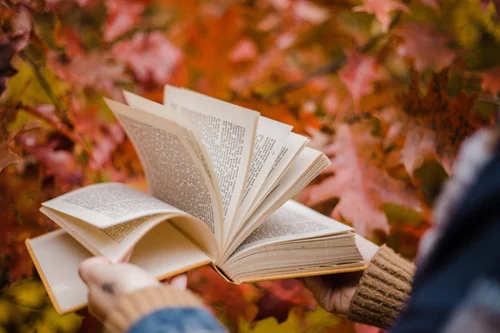 下面为大家整理一篇优秀的essay代写范文 -- Stanford University's Master of Public Policy Statement,文章讲述在宾夕法尼亚州立大学获得金融学士学位后,我现在有了新的机会来增强我的学术知识,并在我的研究生学习中完善我的未来生活计划。我渴望成为一个在国际关系,经济分析和全球化政治方面享有领先优势的多才多艺的人,因此我坚定地选择公共政策作为斯坦福大学的研究生课程。
Stanford University's Master of Public Policy Statement
Having achieved my Bachelor Degree of Finance in Pennsylvania State University, I now have the new opportunity to enhance my academic knowledge and refine my future life plans in my graduate study. With strong aspiration to become a versatile person who would enjoy leading edges in international relationship, economic analysis and globalization politics, I firmly choose public policy as my graduate program in Stanford University.
During my undergraduate education, I was always inclined to choose subjects which are related to international relationship and public policy areas. In that regard, I chose courses like international business and global marketing at college to explore how public policies influence global business development and economic progress. To my surprise, I showed more joy and curiosity to the political policies governments of different countries have made and some public policy topics which concern the society and my life. Then I realized that public policy is more like a blueprint, while finance or economics is just like a tool that serves the blueprint. To design a perfect blueprint for a country, comprehensive knowledge and skills including political science, science of international relations, resources management, statistical analysis and of course rationales in microeconomics and macroeconomics should be applied. For example, as a Chinese student, I have conducted a lot of economic research and analysis to explain the reasons why China enjoys such astonishing economic growth these years. However, no matter what kind of conclusions I have drawn or what kind of laws I have discovered, they were indeed to be the consequences of Chinese government policies and political decisions. Therefore, I made up my mind to further explore the study of public policy. By enriching my knowledge in this field of study, I will become a more qualified person in global finance activities.
For my future career plans, I dream to become a successful businessman in international finance industry. Thus, academic background in international relationship and public policy would significantly improve my abilities in globalized business activities. Moreover, with aspiration to create more business opportunities for my own country, China, and the United States, I believe more innovative public policies needed to be made so as to support the globalized finance. Therefore, for my graduate study in the future, I would make more efforts to make my dream come true and try my best to drive the progress of bilateral cooperation.
Last, but not least, I feel confident to excel in my graduate study for public policy. Backed by my graduate background, I would take full advantage of my knowledge and profession in finance and economics. By integrating them to disciplines like political science and international relationship, I would be committed to innovating traditional research on public policy. In addition to my undergraduate finance knowledge, my overseas study and working experience also provide me with great edges for this field, which provokes my thoughts in multi-culture and broadens my horizon in international business activities, All in all, I have well prepared for my future graduate study for public policy in Stanford.
Graduate study for public policy in Stanford University would be a new start for me. I would seize this opportunity to solidify my knowledge in finance and innovate the field of public policy.
51due留学教育原创版权郑重声明:原创优秀代写范文源自编辑创作,未经官方许可,网站谢绝转载。对于侵权行为,未经同意的情况下,51Due有权追究法律责任。主要业务有essay代写、assignment代写、paper代写、作业代写服务。
51due为留学生提供最好的作业代写服务,亲们可以进入主页了解和获取更多代写范文提供作业代写服务,详情可以咨询我们的客服QQ:800020041。