资金托管

原创保证

实力保障

24小时客服

使命必达
51Due提供Essay,Paper,Report,Assignment等学科作业的代写与辅导,同时涵盖Personal Statement,转学申请等留学文书代写。

51Due将让你
达成学业目标

51Due将让你
达成学业目标

51Due将让你
达成学业目标

51Due将让你
达成学业目标
私人订制你的未来职场 世界名企,高端行业岗位等 在新的起点上实现更高水平的发展

积累工作经验

多元化文化交流

专业实操技能

建立人际资源圈
Page Design Concept
2020-06-19 来源: 51Due教员组 类别: Paper范文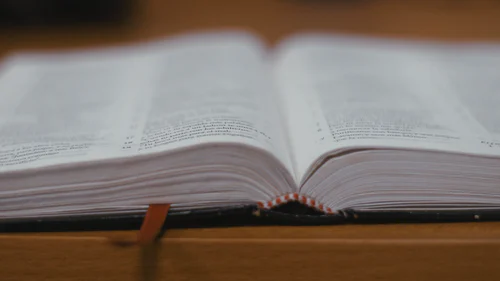 下面为大家整理一篇优秀的essay代写范文 -- Page Design Concept,文章讲述本文将是一个方便的检查表,向我们的行政助理介绍页面设计。页面设计是文本在页面上的显示方式。注意页面设计非常重要,因为它不仅使文本更漂亮,而且更清晰,简洁和更具吸引力。此外,还有三个需要高度重视的重要元素:组织,顺序,多样性以及迅速为读者提供所需的信息。
Page Design Concept
Introduction:
This paper will be a handy check sheet introducing page design to our administrative assistant. Page design is how a text appears on a page. Paying attention to page design is of great importance for that it not only makes the text more beautiful, but also clearer, conciser and more attractive. Furthermore, there are three important elements needing high attention: organization, order, variety and rapidly offering readers the information they need.
Functions
Proper page design has two main functions which benefit both the sender and receiver.
● Sender
The document is the representation of the company or the institution that send it. Therefore, how the document looks like directly links to the image of the company or the institution. If the page is designed clearly and reasonably, it will leave a remarkable impression on the receivers. Furthermore, besides conveying message, it can rouse readers' emotional responses.
● Receiver
Facing a well-organized page, busy readers can rapidly know about the message that the document is conveying and extract the valid ones they need.
Important Aspects
There are four important aspects needing to be considered when we are designing a page. A page must be well organized, ordered, allow readers to quickly get information, and be variety.
● Organization
Designers should arrange the text in small, easily accessible chunks. In order to achieve this goal, the followings can be used.
· Headings: usually summaries expressed in one to three words
· White Space
· Rules: horizontal lines that separate
· Section dividers: usually used in long documents
● Order
Order plays an important role in page design. Designers always arrange the text in order of importance and chronically. Through the headings and outlines which are visual clues, we can figure out the relationship of the ideas. A good order usually needs the following methods.
· Typefaces(Fonts): Serif typefaces are more used in text given that they are easier to read for audience. As for headings, we more use sans serif typefaces.
· Type Size: When ordering, we choose smaller sizes for sub-points to make the text clearer.
· Density: We often use bolding or italics.
· Space: It means the amount of space left around headings.
· Position of headings: It is used for effectiveness, including centered one, left-margined one, indented one, or out-dented one.
● Allow readers to quickly get information
Eye-catching techniques may be used, but be careful that too much razzle-dazzle should be got rid of. Following methods can be used to achieve this goal.
· Vertical white space: It can break up the density of the text.
· Bullet: Help to keep parallel structure.
· Number
· Capital letters: Its use should be limited.
· Italics: Its use should be limited.
· Window: To put information in boxes.
· Fills: It means the shading or patterning included in windows.
· Colors: It should be suitable for the purpose of the message.
· Inverse Type
· Headers/Footers
● Variety
Consider different possible print production options so as to meet the different needs of different readers.
· Varying paper size
· Paper stock weight
· In landscape format instead of portrait format
· Columns
· Varying gutter width
· Ragged right margins
· Inserting graphics: It can add clarity.
In conclusion, page design is important and it should be attached high attention to. A proper and reasonable page design can benefit both sender and receivers. Hope that this instruction can help our administrative assistant a lot.
51due留学教育原创版权郑重声明:原创优秀代写范文源自编辑创作,未经官方许可,网站谢绝转载。对于侵权行为,未经同意的情况下,51Due有权追究法律责任。主要业务有essay代写、assignment代写、paper代写、作业代写服务。
51due为留学生提供最好的作业代写服务,亲们可以进入主页了解和获取更多代写范文提供作业代写服务,详情可以咨询我们的客服QQ:800020041。