资金托管

原创保证

实力保障

24小时客服

使命必达
51Due提供Essay,Paper,Report,Assignment等学科作业的代写与辅导,同时涵盖Personal Statement,转学申请等留学文书代写。

51Due将让你
达成学业目标

51Due将让你
达成学业目标

51Due将让你
达成学业目标

51Due将让你
达成学业目标
私人订制你的未来职场 世界名企,高端行业岗位等 在新的起点上实现更高水平的发展

积累工作经验

多元化文化交流

专业实操技能

建立人际资源圈
The stages of the Western Roman Empire
2020-06-06 来源: 51Due教员组 类别: Paper范文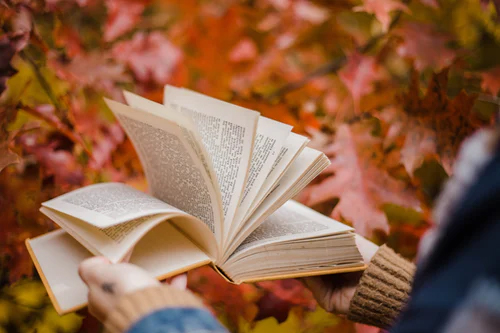 下面为大家整理一篇优秀的essay代写范文 -- The stages of the Western Roman Empire,文章讲述中世纪是欧洲历史上的一个时代(主要是西欧)。从西罗马帝国的灭亡(公元476年)到文艺复兴(公元1453年),资本主义开始兴起。 15世纪晚期,最早的人文主义者使用了"中世纪"一词。欧洲的这一时期没有统一的强大中央政权,而封建制度起着主导作用,基督教文化成为主流文化。封建制度的分离引起频繁的战争,导致科学技术和生产力的发展停滞,人们生活在绝望的痛苦中。因此,在欧洲和美国,中世纪通常被称为"黑暗时代"。传统上,这被认为是欧洲文明发展缓慢的时期。
The stages of the Western Roman Empire
The middle ages were an era in the European history (mainly for Western Europe). It roughly went from demise of the Western Roman Empire (476 AD) until the Renaissance (1453 AD) that capitalism began to rise. The word "medieval" was put in use by the earliest humanist in the late 15th century. This period of Europe did not have a unified strong central regime, whereas the feudal system was playing a dominant role and Christian culture became the mainstream culture. Frequent wars were incurred by feudal separation that resulted in stagnation of science and technology and productivity development and that people were living in an agony of hopelessness. Therefore the middle ages were generally referred to as the "dark ages" in Europe and the United States. Traditionally, it was thought to be a period of slow development for the European civilization.
Following Rome's demise, learning had been in retreat in the late Roman Empire. Many scientific and literary works of the ancient world were either lost or destroyed. In order to save these important secular and Christian writings, these monks living in the monasteries played a significant role in copying Christina and pagan manuscripts, which was supported by such scholar Cassiodorus (c. 490-575).
The monasteries were originally set up in the wild, where it was civilized so late with a low degree of civilization. The rise of the economic prosperity of the monasteries was necessarily conducive to the further spread of Christianity, accelerating rural Christianization process. In fact, the monasteries were the core strength to bring the Christian culture to the rural society. In the cultural field, the monasteries also had creative activities. In the field of art, the monks not only created magnificent and expensive covers for the manuscripts and decorated the inside pages with painting, but also produced utensils and other valuable things for worship.
51due留学教育原创版权郑重声明:原创优秀代写范文源自编辑创作,未经官方许可,网站谢绝转载。对于侵权行为,未经同意的情况下,51Due有权追究法律责任。主要业务有essay代写、assignment代写、paper代写、作业代写服务。
51due为留学生提供最好的作业代写服务,亲们可以进入主页了解和获取更多代写范文提供作业代写服务,详情可以咨询我们的客服QQ:800020041。