资金托管

原创保证

实力保障

24小时客服

使命必达
51Due提供Essay,Paper,Report,Assignment等学科作业的代写与辅导,同时涵盖Personal Statement,转学申请等留学文书代写。

51Due将让你
达成学业目标

51Due将让你
达成学业目标

51Due将让你
达成学业目标

51Due将让你
达成学业目标
私人订制你的未来职场 世界名企,高端行业岗位等 在新的起点上实现更高水平的发展

积累工作经验

多元化文化交流

专业实操技能

建立人际资源圈
The type of job or the reason behind the copying behavior
2020-05-29 来源: 51Due教员组 类别: Paper范文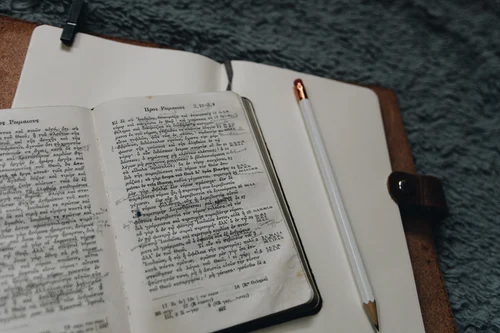 下面为大家整理一篇优秀的essay代写范文 -- The type of job or the reason behind the copying behavior,本文讲述如资料所示,由于互联网带来的好处,cases窃案件近年来激增。根据尼尔·格兰尼茨(Neil Granitz)和达娜·洛维(Dana Loewy)的说法,"互联网使网络作弊变得像鼠标单击一样简单,并且为可能难以跟上精通技术的犯罪者的讲师提高了门槛"(2007年)。还探讨了教师和学生的态度是影响of窃行为的因素。但是,无论是什么原因导致窃,都必须采取措施防止it窃,以便为我们的社会创造一个更纯净的学术环境。尽管复制了材料,作业的类型或复制行为的背后原因,教育工作者仍应坚决惩治窃。
The type of job or the reason behind the copying behavior
As the material has shown, cases of plagiarism have soared in recent years attributed to the benefits given by the Internet. According to Neil Granitz and Dana Loewy, " the Internet has made cyber-cheating as simple as a mouse click and has raise the bar for instructors who may be struggling to keep up with tech-savvy perpetrators"(2007). Teachers' and students' attitudes have also been explored as factors influencing the behavior of plagiarism. However, no matter what leads to plagiarism, measures must be taken to prevent it so as to create a purer academic environment for our society.
Educators should stand firm in punishing plagiarism in spite of the material copied, the type of assignment or the reason behind the behavior of copying. According to Neil Granitz and Dana Loewy, " it has been demonstrated that unethical behavior in school can lead to unethical behavior in business; therefore, correcting unethical behavior in school can have a positive impact on organizational ethics"(2007). It means that once the behavior of plagiarism is neglected in school, it may lead to worse mistake in students' later careers. Therefore, the first thing educators should publicly point out is that behavior of plagiarism breaks the discipline and must be punished. Bruce R. Lewis, Jonathan E. Duchae and S. Douglas Beets declare that " Some colleges and universities have responded to this responsibility by constructing codes of ethics and condemn plagiarism and make a clear statement that plagiaristic practices will not be tolerated by the institution"(2011). The second task needed to be completed is to define what is plagiarism. Roig states that, "evidences exist that professors do not always agree on their definition of plagiarism and that different professors are allowing different practices in their classes"(cited in Neil Granitz and Dana Loewy, 2007). Unified standard should be set so that whether a behavior belongs to plagiarism can be clearly decided. Third, relevant policies should be implemented to punish and prevent the behavior of plagiarism. According to Donald L. McCabe, Linda Klebe Trevino and Kenneth D. Butterfield, " an institute's academic integrity programs and policies, such as honor codes, can have a significant influence on students' behavior"(2001,p.219). In conclusion, educators should strictly deal with the problem of plagiarism through tough attitude, unified standard and well-established polices. Moreover, attitudes towards plagiarism should not differ in response to different materials copied, diverse assignments or reasons for copying. The classification of materials copied and assignments is so complicated that once attitudes differ according to their type, it will be rather difficult to reach a unified standard. There will be arguments that whether this type of material or assignment allows copy, so that it will cause more misunderstanding and trouble in the problem of plagiarism. As for reasons hidden behind, they should not be excuses for plagiarism. Plagiarism is a behavior related to one's moral. According to Bruce R. Lewis, Jonathan E. Duchac and S. Douglas Beets, " individual's attitudes and morals may make some individuals more apt to plagiarize if they perceive the rewards of plagiarizing outweigh the costs of being detected"(2011). Therefore, what counts more is one's ethic. A real honest one will not choose to plagiarize under any situation. In conclusion, firm attitudes should be applied towards plagiarism, though materials copied, assignments and reasons hidden behind deffer.
I would feel it was proper if my paper was used by a service such as Turnitin to detect other students' papers. As far as I am concerned, preventing plagiarism is a shared responsibility for all people. We should not only avoid plagiarism ourselves, but also curb others' behaviors of plagiarism in the academic circle. Attitude should be tough and contribution should be made to constructing a pure academic world. Haines et al.(1986) discovered that " cheaters endorsed neutralizing attitudes(e.g., 'His cheating behavior isn't hurting anyone') to a significantly greater extent than did non-cheaters(cited in Donald L. McCabe, Linda Klebe Trevino and Kenneth D. Butterfield, 2001,p.236). Therefore, in some sense, a person's attitude towards prohibition of plagiarism reflects his possibility to cheat in academic research. I will not plagiarize under any circumstance therefore I also encourage the action of detecting plagiarism.
Moreover, it should turn out to be a requirement that schools nationwide use services such as Turnitin to detect and prevent behavior of plagiarism. First, as the phenomenon of plagiarism worsens, it is urgent to set some rules and punish some cheaters so that other students can realize the results and stop cheating. Second, plagiarism closely relates to one's morality. School should teach students to be an honest person rather than overlook their mistakes.
According to Melissa S. Anderson, " Research integrity is the foundation of the public's trust in the academic research system"(2013,p.217). Therefore, hard attitude, unified definition and relevant policies should be implemented whatever the materials copied, assignments or reasons are. Measures detecting the behavior of cheating should also be encouraged.
Reference
Keith-Spiegel, Patricia, Whitley, Bernard E. (2001). Ethics & Behavior. In Donald L. McCabe, Linda Klebe Trevino & Kenneth D. Butterfield, eds. Cheating in Academic Institutions: A decade of Research(pp.219-232). London: Lawrence Erlbaum Associates.
Paulsen,Michael B. (Ed.). (2013). Higher Education: Handbook of Theory and Research. In Melissa S. Anderson Ph.D., eds. Research Integrity and Misconduct in the Academic Profession(pp.217-262). Springer eBook.
Neil Granitz & Dana Loewy (2007). Applying Ethical Theories:Interpreting and Responding to Student Plagiarism. Journal of Business Ethics,72, 293-306.
Bruce R. Lewis, Jonathan E. Duchac & S. Douglas Beets (2011). An Academic Publisher's Response to Plagiarism. Journal of Business Ethics,102,489-506.
Bernard E. Whitley, Jr. (1998). Factors Associated with Cheating Among College Students: A Review, 39,235-275.
51due留学教育原创版权郑重声明:原创优秀代写范文源自编辑创作,未经官方许可,网站谢绝转载。对于侵权行为,未经同意的情况下,51Due有权追究法律责任。主要业务有essay代写、assignment代写、paper代写、作业代写服务。
51due为留学生提供最好的作业代写服务,亲们可以进入主页了解和获取更多代写范文提供作业代写服务,详情可以咨询我们的客服QQ:800020041。