资金托管

原创保证

实力保障

24小时客服

使命必达
51Due提供Essay,Paper,Report,Assignment等学科作业的代写与辅导,同时涵盖Personal Statement,转学申请等留学文书代写。

51Due将让你
达成学业目标

51Due将让你
达成学业目标

51Due将让你
达成学业目标

51Due将让你
达成学业目标
私人订制你的未来职场 世界名企,高端行业岗位等 在新的起点上实现更高水平的发展

积累工作经验

多元化文化交流

专业实操技能

建立人际资源圈
作业代写:Modern interior decoration design of the arts and crafts
2018-03-13 来源: 51due教员组 类别: Paper范文
下面为大家整理一篇优秀的paper代写范文- Modern interior decoration design of the arts and crafts,供大家参考学习,这篇论文讨论了现代室内装饰设计中的工艺美术。工艺美术是美化生活用品和生活环境的一种造型艺术。它是物质生产与美的结合,在功能上具有一定的实用性,同时也具有一定的审美性。随着现代科学技术的发展,工艺美术在室内装饰设计中也被广泛应用。满足室内装饰的要求是工艺美术在现代室内装饰设计中要遵循的原则。现代设计是目前室内装饰设计较为流行的设计。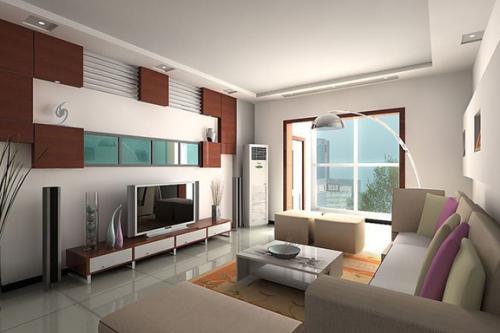 With the improvement of human living standard, people's requirements on the surrounding environment are also increasing. Modern interior decoration design has become a hot topic in recent years. In discussing the premise of modern interior decoration design, first of all to the interior design has a clear concept of this design is mainly for mankind to create a comfortable living environment, according to the different styles of different architecture design space that people are satisfied, modern interior decoration design is the future trend of the development of design industry. Through the consideration of human culture, belief, economy and status, we design a modern interior decoration style that people are satisfied with.
All the time, the crystallization of Chinese wisdom is closely related to Chinese traditional arts and crafts, and the profound cultural connotation and unique artistic style are the goals pursued by modern interior decoration design. Craft art is naturally beautification, it can add color to human life, and it has certain value to modern interior decoration design. Traditional arts and crafts, in fact, in our country ancient times more wins, attentive person can discover, either in series or in real life, you can see a lot of handicraft is put in the interior of a space, this kind of handicraft put not only can beautification space, also can be for people to enjoy. Arts and crafts are also originated from the art creation, it has certain requirements for the designer's painting ability and the aesthetic ability of the art. And the modelling such as painting, sculpture is not very prominent in adornment effect, so craft art is in contemporary interior adornment design still is popular. In addition, the most obvious feature of the Chinese traditional arts and crafts is retained the naturalness of the technology of this for the current interior decoration design is a development opportunity, for a wide variety, various forms of traditional crafts in design also has a wider area. The development of traditional Chinese arts and crafts has been thousands of years of history, in the process have been applied in people's production and living, for decorative art is also mature in the process of continuous development. Works to consider in the creation process of structural design is reasonable, whether the effect after decoration to attract the masses, but also on the choice of subject matter to be rich and colorful, these are the problems in writing should be fully taken into account by its designer. Look carefully, base on the traditional Chinese arts and crafts have design, decorative design, and modelling is very rich also, these design can fully represent the traditional arts and crafts in China the richness of artistic language. For the image of the world, the arts and crafts can be used to create more artistic handicrafts. These handicrafts can be widely used in modern interior decoration design, and the modelling of different characteristics, understand the connotation of the culture is very different, with the unique cultural characteristics of modern interior decoration design seeks. And many traditional buildings have been redesigned to create more distinctive interior styles. To some extent, traditional arts and crafts are applied to modern interior decoration design, which is also to seek better development.
To meet the requirements of interior decoration is the principle to be followed in modern interior decoration design. First of all, the interior decoration design should satisfy certain function, and the environmental theme should be clear and clear, appropriate decoration can make indoor environment become more characteristic. Secondly, in the decoration, the style of the design should be mastered beforehand, the selection of furniture, the combination of lighting and the furnishings of handicrafts will influence the later architectural style. Again, in many adornment design should pay attention to the reproduction of ancient adornment, for interior decoration design and want traditional craft art photograph union, want to highlight contemporary characteristic. Fourth, along with the advance of modern science and technology, a lot of traditional decoration due to its production process is relatively complex, but also more sophisticated, so in use is limited by certain, in the modern decoration design to reduce is not applicable in traditional arts and crafts arts and crafts, want to combine the new technology. Modern design is a popular design for interior decoration. By integrating traditional arts and crafts elements with modern design theories, it can meet the needs of current social development and also cater to the aesthetic vision of modern people. Arts and crafts is used in the design of the modern interior decoration is actually very simple, for the traditional arts and crafts design or shape to take advantage of, or changes for the raw materials, reassembled into a new art applied to the modern interior decoration, can feel the different beauty. In addition, if you want to apply art fully to modern interior decoration design, will be constantly innovative design, on the basis of Chinese traditional culture fusion some modern elements, the broad and profound of the Chinese nation culture at a deeper level, and continue to go down, this is a traditional arts and crafts is applied to the modern interior decoration design should pay attention to the topic.
In actual use, mainly from three aspects of modern interior decoration design art to absorb nutrients, traditional arts and crafts that elements of traditional arts and crafts of material, theme elements and local cultural elements. The common decorative design tends to combine the above three aspects, and unify the traditional arts and crafts materials, motifs and ethnic and local characteristics in one work. Traditional arts and crafts extremely rich content, comprehensive utilization, in a different way will be great help for rich decorative design form, therefore, also works in a traditional style of interior decoration design, innovative forms.
For example, the presidential suite of a five-star hotel should not only emphasize luxury, style and class, but also render its profound humanistic characteristics through decoration design. Therefore, designers have extremely high requirements on materials and crafts, which can be described by engraving the cable. For screen display lounge, want to combine local culture to choose, can with some relief stone carving design as the theme, and carved some local celebrities CiFu, highlight the adornment of heavy and imposing manner.
Many upscale hotels will design some banquet hall, and the design of the banquet hall can use a few adornment carved lacquer craft production, can according to the names of the different banquet hall adopts some rich local characteristics of the traditional culture elements. By combining the local material and cultural specialty to reflect local characteristics, self-contained, maintain the consistency of different banquet hall decoration style, decorative works of art and design indoor environment bring out the best in each other. It is worth noting that many decorative designs are handled in materials and forms due to the different use places.
51due留学教育原创版权郑重声明:原创paper代写范文源自编辑创作,未经官方许可,网站谢绝转载。对于侵权行为,未经同意的情况下,51Due有权追究法律责任。主要业务有cs代写、essay代写、assignment代写、paper代写服务。
51due为留学生提供最好的paper代写服务,亲们可以进入主页了解和获取更多,paper代写范文 提供北美作业代写服务,详情可以咨询我们的客服QQ:800020041。