资金托管

原创保证

实力保障

24小时客服

使命必达
51Due提供Essay,Paper,Report,Assignment等学科作业的代写与辅导,同时涵盖Personal Statement,转学申请等留学文书代写。

51Due将让你
达成学业目标

51Due将让你
达成学业目标

51Due将让你
达成学业目标

51Due将让你
达成学业目标
私人订制你的未来职场 世界名企,高端行业岗位等 在新的起点上实现更高水平的发展

积累工作经验

多元化文化交流

专业实操技能

建立人际资源圈
Fight over email
2020-07-29 来源: 51Due教员组 类别: Report范文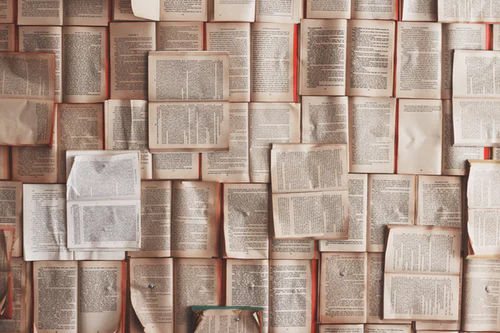 下面为大家整理一篇优秀的essay代写范文 -- Fight over email,文章讲述我不愿这么说,但是我母亲的确是我家庭中的学者。用流行的中国话说,她是"艺术的"。我们曾经是一个真正像朋友一样的母子,但是上大学后,事情突然发生了变化。新的环境,新的知识,新的生活方式……大学正在建立新的我。显然,"新我"的某些部分冒犯了我的母亲。每当她发现自己不同意的东西时,便开始怪我。她只是无法停止抱怨。
Fight over email
I hate quarrel, however, the older I become, the more quarrels erupt between me and my parents. Then one day, an email changed the noisy situation, and since then, "quarrels" in our family became quiet and inspiring.
Reluctant to say so but it is true that my mother is really a scholar in my family. Using popular Chinese words to say, she is "artistic". We used to be really friend-like mother and son, but things suddenly changed after I went into university. New environment, new knowledge, new lifestyle…university was building a new me. Obviously, some parts of the "new I" offended my mother. Whenever she discovered something she did not agree with, she started blaming me. She just could not stop complaining. Yes, hysterical was the exact adjective for her. Father, on one hand, knew the inevitable phase that a boy must experience to become a man, on the other hand, he dislike the way of changing that happens to me, therefore he was on her side. I seemed to be the target of the family, not the one my parents fighting for, but the one they shooting at. I am the quiet pathetic filial son who has to bear a irritable mother, at least I think I am.
An active volcano will finally erupt. The fighting eventually out broke between mother and I. Looking back now, it was a small incident. I lost my purse. Frustrated and exhausted, I feel like no one I can turn to but my family. I called back home, mother, as always, picked up the phone within three seconds. Though sadness and loneliness filled up my chest, but I did not know where to start scolding my bad luck.
"Baby son, is that you?" Mother asked because of my unusual silence. Her voice was clear and soft. She sounds good, just a little bit anxious maybe she was upset about my quietness. Suddenly, I regretted making this phone call. Telling her such horrible news would frighten her to faint.
"Yes, it's me, mom. How's your day?" I try to calm down, using daily boring talk to cover the boiling lava in my heart.
"Good! Definitely good! I just bought a new dress, wait a minute, I want to show you!"
"Wait mom, I'm on the phone in the street without Wi-Fi. Would you mind showing me later after I'm back to dorm?"
"Sure, sure. Oh, I made your favorite cookies today. Unfortunately, you are so far away, but don't worry, I will send you pictures! You know what, your aunt's new baby son was so cute! Of course your are more lovely when you were at his age. But, he called me 'beauty'!"
I don't know what to comment, why my mother did care about me or at least asking me "how's the weather there?"
"Hey, son, why don't you speak? Oh, there's another piece of news, your uncle Wang's daughter got married last week, and she married…"
"An English guy." I cut in the old news. Mom surprised " How comes you know that?!"
"You told me that last week after the wedding." I felt more exhausted. "Listen, mom, can't you ask me how's my day? Am I happy? Do I have any trouble?"
"Wow, you sounds troublesome now." She was always that humor. "So you tell me what happened?"
My sadness has already been diluted by her gossips, all I left was the angry feeling that no one cares about me. "I lost my purse with my ID card inside." I roared my tragedy in a low voice.
"Oh, boy! Did you call the police?" She asked.
"Yes, I just registered at the nearest police station. I also called my bank telling them about my lost" I said. Mother did not reply immediately, sounds like she's the one who was depressed now.
"Then, there's nothing to worry. Cheer up boy! Don's be so sad. You are a young man now, go and buy yourself something good to eat!" Mother was obviously more optimistic than I expected.
"I don't have money."
"Sorry I forgot your sad story. Why not go back cook yourself something. What's your plan next, going to study in the library or writing your essay in your room? " She sounded more caring now, but it is my study not me that she was caring about.
"Again, study, study, essay, essay, library, library. I'm not a middle school baby boy now! I have a life! I want you to care about my life and comfort me. I just LOST my purse!" I stopped walking, roaring to the phone. Some passenger even glanced at me. I did not know who I was angry at.
"Son, I thought you dislike me to be nosy. I really don't know how to please you…"
"Please me? You are my mom, and you don't need to please me! It is me that trying to please you all the time and it is you who are always unsatisfied! Enough! I'll phone you later." Without waiting her saying goodbye, I hang out the phone. It turns out I was Mr. Hysterical. I did not know how I went back to dorm. When the email alert woke me up, I found myself lying in bed. I got up, check the email. It's from my mother, I did not know she even had an email address. The email began with apologizing, she said she did care about me, she did not know the hot topic of young people at my age, so all she could say was reporting her life. In the end, she suggested me to copy Heart Sutra or The Great Learning if I still could not calm down. Sneezing at the boring email, I went to kitchen to find something to feed my poor stomach.
After a simple meal, I decided to pull myself out of the depressing swamp. I must find something to do to distract me. Then that email hit me, since my mother give such a suggestion, why not try to copy those noble classics to see what ancient sagas teach us. I googled The Great Learning, and started to copy. To my surprise, it is not that boring as I learned as a young student in junior high. I still could not understand the whole passage thoroughly, but some of the teachings of the ancestors did make sense.
Time slipped before I even notice it. Simply copying it has showed me the basic features of junzi, the perfect man in ancient Chinese—humble, calm, reflect yourself regularly and never raise unreasonable demand to those who love you. I, on the contrary reached none of the standards. I thought I should phone back mom and say I was sorry. I reached my cell phone, selected my mother's phone number, and then hesitated. How should I start the conversation? Words of apologize filled up my chest but all stuck in my throat.
Why not reply her via email since she wrote one to you. I heard a sound murmuring in my mind. Yes, it is much easier to write "I am sorry" than say. I apologized for my rudeness in the afternoon before I wrote about my review to The Great Learning. By using the lines of classics, I felt that apology was not shameful as before. I even wrote her my depression and how hard I had tried to satisfy her and father, how I understand my life and her expectation.
I sent the email, worrying that she may not reply or reply with complaining again as she did in the phone. To my surprise, she response an hour later with a two pages email. In her letter, she told me she was proud of my independence and she's never angry about me. Actually she was also learnt to be a mother. No one was trained to be a mother before she raised her own baby, quote my mother. In one way I was the judge to score her grade of learning to be a successful mother. As a student still struggling in college, no one could understand it better than I. But I suppose I would be angry if I heard her saying the words. However, written words smooth my mood. I wrote back again. That night, we sent each other 10 emails, each of one or two thousand words (account by Chinese).
I am kind of fancying at this way of conversation. I can extend my thoughts thoroughly. Her email is more like an essay telling me teachings with small stories in our daily life. By talking via email, both of us got rid of the pressure of status—a mother who tries to be caring and a son who tries to be filial—that suffocated us for a long time. I recommend her popular movies and TV drama, and she, in her email, writes her comments on the movies, sometimes she may recommend books that related to the story told in the movie. No one mentions that quarrel. And I think we all remember how to put out a quarrel.
51due留学教育原创版权郑重声明:原创优秀代写范文源自编辑创作,未经官方许可,网站谢绝转载。对于侵权行为,未经同意的情况下,51Due有权追究法律责任。主要业务有essay代写、assignment代写、paper代写、作业代写服务。
51due为留学生提供最好的作业代写服务,亲们可以进入主页了解和获取更多代写范文提供作业代写服务,详情可以咨询我们的客服QQ:800020041。