资金托管

原创保证

实力保障

24小时客服

使命必达
51Due提供Essay,Paper,Report,Assignment等学科作业的代写与辅导,同时涵盖Personal Statement,转学申请等留学文书代写。

51Due将让你
达成学业目标

51Due将让你
达成学业目标

51Due将让你
达成学业目标

51Due将让你
达成学业目标
私人订制你的未来职场 世界名企,高端行业岗位等 在新的起点上实现更高水平的发展

积累工作经验

多元化文化交流

专业实操技能

建立人际资源圈
Summary of "APS Observer" and "Science is Forgery"
2020-07-08 来源: 51Due教员组 类别: Report范文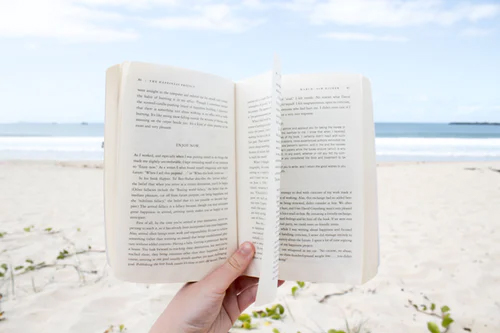 下面为大家整理一篇优秀的essay代写范文 -- Summary of "APS Observer" and "Science is Forgery",文章讲述这些文章强调了将科学与伪科学区分开来的重要性,同时作者提供了10个可供心理学学生练习的可用技巧。首先,作者指出,一种常见的现象是,新的心理学专业的学生总是将日常生活中真正的科学定型观念,例如杂志,互联网和电视节目。但是,心理学领域的真正科学包括批判性思维,很高的自尊心以及在整合我们将在各个站点学习的知识,技能和实践时避免误解。此外,作者陈述了将科学与伪科学区分开来的好处,其中它可以帮助学生更好地理解新概念及其反面。区分科学和伪科学的最令我惊讶的是,不仅仅是将经验方法与非经验方法区分开来,这意味着即使在观察和实验下,它也可能不是科学标准。因此,当我们应用科学研究时,尤其是在心理学领域,强烈建议批判性思维,这与高度基于经验证据(例如占星术,物理学和生物学)的某些学科不同。
Summary of "APS Observer" and "Science is Forgery"
These articles have emphasized on the importance to distinguish science from pseudoscience while the author provides 10 available tips for psychology students to practice. First, the author states that it is a common phenomenon that new psychology students always bring stereotypes about what is real science from their daily life such as magazines, Internets, and TV programs. However, the real science in psychological field consists of critical thinking, high self-esteem, and avoiding misconceptions when integrating knowledge, skill, and practice we will learn in various sites. Moreover, the author states the benefits of distinguishing science from pseudoscience, in which it could help students to better understand a new concept as well as its opposite poles. What surprised me most about distinguishing science and pseudoscience was it is not simply to distinguish an empirical method from a non-empirical one, which means it might not be scientific standard even it seems like under observation and experiment. Thus, critical thinking would be highly recommended when we apply scientific research, especially in the field of psychology, which is different from some subjects highly based on empirical evidence such as astrology, physics, and biology.
In order to understand real science, I have to make sure how to confirm a real scientific theory. Based on Popper (1963), a real scientific theory should be a prohibition that is easy to be confirmed and refutable by conceivable event. Sometimes, a theory in stereotype would still be accepted by non-scientific admirers even it is found to be false. Thus, as new students, we should be highly mind-clear, using scientific methods and standards to survey diverse theories when distinguish science from pseudoscience. Thus, following 10 commandments in the article, I could generally summarize several ways about how to distinguish science from pseudoscience. As a new student, I should understand the differences between science and pseudoscience. When accepting new concepts, I should apply two forms of skepticism instead of cynicism. I should practice real science based on evidence but not just what scientists told us because, sometimes, even famous scientists make mistakes and bias. I understand it is difficult to change cognitive illusions, but I should be sane when my paranormal beliefs challenged by scientific evidence. Next, it is important to keep my claims accurate while avoiding different intellectual standards. Finally, in order to better distinguish science from pseudoscience, I have to make sure it is different between pseudoscience and metaphysics, which even cannot be tested by empirical evidence and should be counted out of the bound of science.
51due留学教育原创版权郑重声明:原创优秀代写范文源自编辑创作,未经官方许可,网站谢绝转载。对于侵权行为,未经同意的情况下,51Due有权追究法律责任。主要业务有essay代写、assignment代写、paper代写、作业代写服务。
51due为留学生提供最好的作业代写服务,亲们可以进入主页了解和获取更多代写范文提供作业代写服务,详情可以咨询我们的客服QQ:800020041。