资金托管

原创保证

实力保障

24小时客服

使命必达
51Due提供Essay,Paper,Report,Assignment等学科作业的代写与辅导,同时涵盖Personal Statement,转学申请等留学文书代写。

51Due将让你
达成学业目标

51Due将让你
达成学业目标

51Due将让你
达成学业目标

51Due将让你
达成学业目标
私人订制你的未来职场 世界名企,高端行业岗位等 在新的起点上实现更高水平的发展

积累工作经验

多元化文化交流

专业实操技能

建立人际资源圈
The Vege Post
2017-07-07 来源: 51due教员组 类别: Report范文
下面为大家整理一篇优秀的Report范文- The Vege Post,供大家参考学习,这篇论文讨论了Vege Post。Vege Post是一家在布里斯班销售新鲜水果和蔬菜的零售企业,给客户提供的是快速和独特的零售服务。Vege Post还提供送货上门服务,这种独特的服务不仅向客户销售产品,而且确保产品可以交付给他们。Vege Post是一个成功地结合了零售和农业教育的企业。通过Vege Post的服务,客户每天都可以享受到新鲜、健康的水果和蔬菜。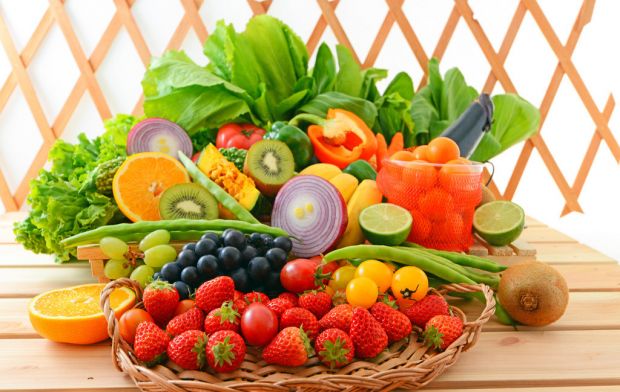 Section 1 -Company Profile
Company overview
Vege Postis a retail businessselling fresh fruitand vegetables in Brisbane.Vege Post will create fast and special retailing services to customers. Those service basically include:
- Home delivery of fruit and vegetables as ordered online or with App;
- Delivery made to Vege box in designated areas with reminder sent to customer;
- Ranges of choices for renting farming land and grow your own;
- Guidance and training provided for plants caring;
- Reminder of ripen fruit and vegetables for pick-up or delivery.
Vege Post is a brand new business and is very different from other fruit and vegetables selling businesses. Firstly, Vege post provides door-to-door and door-to-box delivery service. This unique service does not only sell products to customers, but also make sure the products are delivered to them. Secondly, Vege Post's rental farm land is equipped with CCTV, therefore customers can watch videos of their land on Vege Post's webpage at anytime. This practice is unprecedented because there was no company that can offer video to customers, letting customers check whether the products are safe from chemical or not. Thirdly, to make the business more popular among the Brisbane region, Vege Postis going to offer delivery service, and ensure the order processing and delivering time within 24 hours.
Vege Post is a business that successfully combines retail and agricultural-education. Through Vege Post's service, customers will enjoy fresh, wholesome fruit and vegetables on a daily basis; through renting our farming land, customer will have a chance to get systematic knowledge about healthy, organic food growing and able to achieve a sense of accomplishment after harvest.
Mission Statement
Vege Post'sgoalisto become theleaderofthe fresh food businesses.Vege Post aims to offer various kinds of wholesome and organic products in different prices and have different ways of delivering. With quick delivery, fresh products, and kind staff,Vege Post will attract more and more customers in future.
Section 2A -Strategic Positioning
Rule 1: Perform activities which satisfy customer needs.
Vege Post– Customer Needs:
1. Low price
2. Thorough service
3. Fast deliver
4. Easy to buy
5. Safety of product
Vege Post – Activities
1. Different discountsof different food on different days
2. One staff provide services to one specific area
3. Intersperse our farm in every area
4. Online store and App and help phone open 7x24 hours
5. 7x24 hours CCTV, customers can check the video online.
Rule 2: Perform activities differently than rivals do in order to deliver a unique mix of value.
Direct Competitor – Local fruit markets
1. Fresh daily delivery to retail outlets
2. Limited categories of fruit and vegetables supplied, thanks to space limitation of premises
3. Open up early every morning, close at evening around 7 p.m.
4 .Interactions with customers are limited to counter service
5. Customers are limited within certain suburbs Vege Post's activities which are different from competitors. 1.Fresh daily delivery to customers' home or Vege boxes, save customers' travel for shopping
2. Unrestricted choice to make, because of no physical outlets and various farm products
3. Online selling, 24/7 order taking, promise to deliver within 24 hours and personalize deliver time
4. Various service provided, including farm land renting, and planting guidance tailored for personal need.
5. No specific suburbs required, customers are not limited
Rule 3 – Perform Activities as Part of a System
Rule 4 – Business Trade Offs
Trade Off Benefit
1. Retailing outlets By trading off, Vege Post reduce the operating cost, save the rental fees of outlets and invest the money into farming and online business developing.
2. Focus on customers from a specific suburb
3. Regular trading hours
Porter's Matrix
Low Cost High Cost
Broad Market Vege Post is in this position because online retailing model enable it to serve wide range of customers and all fresh products are tailored to personal orders at reasonable price and discounts
Narrow Market Local fruit markets serve far less customers
Section 2B - Strategic Positioning and SWOT analysis
Force: Threat of Entrants
Retailing – Vege Post
1) Break-even Point
2) Economies of Scale
3) Capital requirement of entry
4) Access to distribution channels
5) Government action and Legislation
6) Experience
1) A constant number of online order need to be made to secure breakeven. To reduce the pressure of breakeven, farm land rental should also be promoted.
2) Economies of Scale will be achieved if Vege Post manages to open and maintain its popularity on local market and this can be the long term goal of the company.
3) Capital investment will be low if Vege Post chooses to rent vehicles for delivery instead of buying vehicles.
4) Online platform will be the primary selling channel for Vege Post and access to the Internet is guaranteed.
5) There is no patent protection regarding the farming and retail selling practice. But Vege Post could apply for brand protection for brand image and Vege box design.
6) There are many competitors on local market. From chain supermarket like Coles, Woolworth, IGA to fruit shops in suburb shopping centres.
In summary, the threat of entrants is medium high because low breakeven point, economies of scale and high competition from rivals. Easy access to distribution channels relief the pressure of threat.
Force:Threat of Substitutes Retailing – Vege Post
1) Product for product substitution
2) Generic Substitution 1)Low product substitution, various fruit and vegetables to choose from to satisfy customer need.
2) Low generic substitution, fruit and vegetables are necessity for daily consumption.
In summary, threat of substitutes is low because the demands are constant with low substitution
Force: Bargaining Power of Buyers Retailing – Vege Post
Is the buyer's power high for your business? Why?
Buyer power is medium because many large and small businesses are competing for the same market. However, Vege Post manages to provide differentiated service compared with others.
Bargaining power of buyers is medium.
Force: Bargaining Power of Suppliers
Retailing – Vege Post
Is the supplier's power high for your business? Why?
Transportation costs such as fuel and toll fees are controlled by suppliers. Fruit and vegetables are supplied by contracted farmland, some of them have good reputation therefore bargaining power of suppliers is high.
Force: Competitive Rivalry Retailing – Vege Post
1) Balance of Competitors
2) Market Growth Rates
3) Differentiation. 1) Low balance – retailing business is various and different sizes of company have different level of service.
2)Vege Post's differentiated products and services have more promising market growing space.
3) Competitive rivalry is moderate because products and services are different from competitors'.
Strategies to Reduce Forces
Force Reduced Detail of Strategies
Reduces Bargaining Power of Supplies Sign contracts with suppliers to promote long term cooperation with suppliers at lower cost
Reduces Threat of Entrants Using wide range of services to mitigate the pressure from competitors
Reduce Bargaining Powers of Buyers Provide customers with unique and fast online buying experience
Reduce Competitive Rivalry Improve the strength and variety of service
Reduce Threat of Product Substitution Timely delivery and various products to choose from can lower the substitution threat
SWOT Analysis
STRENGTHS
1. Timely delivery of products
2. Helpful and kind staff caring rental land
3.Discounts and coupons widely available
4.Use of Vege Post cool box for pick-up when home delivery is not available
5.Specialize in online shopping experience WEAKNESSES
1. Market saturation for retail fresh products
2. No outlets, only have online retailing
3. Low popularity at the beginning
4.High transportation costs reduce the profit margin
OPPORTUNITIES
1. Growing trend of online shopping
2. Growing of elderly population some with disability; Full-time workers' tight schedule
3.Increasing awareness of the benefit of healthy, organic food
4. New technology facilities the new shopping experience
5. Growing business of organic farming THREATS
1. Competition from different level of competitors, such as Coles, Woolworth, and local fruit market
2. Heavy reliance on suppliers for fruit and vegetables
3. Fuel cost and transportation cost are increasing
4.Online shopping for fresh product is not popular as shopping for other goods
Section 3A - Target Market Profile and Needs
Segmentation Type Target Market Characteristic
Product Purpose – Broad Benefit Segmentation The major benefits my customer group requires are:
Fast delivery, freshness of products and good taste
Product Purpose – Likely Purchase Frequency
& Specific Benefit Segmentation The behaviours of my businesses customer group are:
Purchase products roughly once every day; with different needs of fruit and vegetables.
The product and service my business provides are used to:promote healthy way of eating; bring organic and quality food to every home; and provide a convenient way of shopping daily necessities.
Demographic Segmentation Age:above 18 years old
Sex:both genders
Occupation: all walks of life
Income:varied
Stage in family lifecycle:from youth to elderly people
Ethnic Origin:all ethnic background including Caucasian, Asian and African
Geographic Segmentation
Residing in Brisbane region, Australia, east to Wynnum, west to Ipswich, north to Aspley, south to Logan
Behavioural Segmentation – Lifestyle Health conscious and family oriented, some may also are indoor type
Behavioural Segmentation – Personality Customers' personality type may be compliant and conservative
Target Market compared with Competitor Market Segments
Type of Factor Vege Post Coles Fruit World
Characteristics of Target Markets Wide range and broad market Broader products and services aim at families. Most likely purchase for good reputation Specific location limits the market breadth.
Brand Preference Customers who favour organic way of consuming believe in the quality of Vege Post's products Reputable supermarket has unbeatable competitiveness on quality and price Quality sometimes are sacrificed for lower price and discounts
Position of the Product on the Perception Matrix
Explanation: Vege Post is a bargain brand because products and services are labelled at reasonable price and discounts. Fresh and organic food are of high quality and meet customers' demand on quality.
Sec 3B - Product, Price, Promotion and Place
Product and Price
Brand Image:
Vege Post's brand image will be a high value online retailing business selling fruit and vegetables aiming at healthier and greener way of eating, appealing to people who are looking for balance diet. This brand image is designed to attract our target market of people from all walks of life with healthier life in their minds.
Advantages of Branding:
The brand will place the business at the front line of promoting healthier way of living which will increase their acknowledgement of Vege Post's products and services;
The brand will provide customers with high quality of organic food and increase social awareness of healthier life;
The brand will lead to high customer loyalty thanks to their agreement on company's value, namelyfast delivery, freshness of products and good taste.
The brand will attract more partners because the Vege Post's ideas and notions are easily recognized.
Slogan:
Vege Post Your Prime Choice
Achieving Core Brand Values:
Fast Delivery Promised
Fruit and vegetables will be picked up from farm and directly packaged for home delivery.
Fresh and Organic Promised
Pick up as ordered and rental land has special care with little chemical usage.
Product and Price List and Product Features:
Product Name Features and Packaging Price
Organic Tomato Served in half/one/two kilo packages or personal preferred package size; Package has a recipe suggestion $4.99/per kilo
Assorted Organic Vegetables Served in half/one/two kilo packages or personal preferred package size; Package has a recipe suggestion $8.99/per kilo
Organic Onion Served in half/one/two kilo packages or personal preferred package size;
Package has a recipe suggestion $2.99/per kilo
Organic Beet Root Served in half/one/two kilo packages or personal preferred package size; Package has a recipe suggestion $2.99/per kilo
Organic Cabbage Served in half/one/two kilo packages or personal preferred package size; Package has a recipe suggestion $3.99/per kilo
Organic Celery Served in half/one/two kilo packages or personal preferred package size; Package has a recipe suggestion $3.99/per kilo
Organic Strawberry Served in half/one/two kilo packages or personal preferred package size; Package has a dessert recipe suggestion $6.99/per kilo
Organic Gala Apple Served in one/two kilo packages or personal preferred package size; Package has a dessert recipe suggestion $4.99/per kilo
Organic Pink Lady Served in one/two kilo packages or personal preferred package size; Package has a dessert recipe suggestion $3.99/per kilo
Organic Orange Served in one/two kilo packages or personal preferred package size; Package has a dessert recipe suggestion $3.99/per kilo
Rental Farm land Land size various according to personal preference $100/m2/month
Delivery Fees According to the distance from farm to home, fix charge $5 for 20 km or less, $0.05/per km for further
REASONING BEHIND PRICING
The prices above have been chosen for the following reasons:
1. The fruit and vegetables' prices are comparative to those of competitors' products.
2. Delivery fees are easy for customers to understand and calculate.
3. Farm land rental price is reasonable with care provided to plants, guidance on planting, and all harvest deliver to customers.
Promotion
The following promotional activities will be delivered to reach the target market and to develop Vege Post's brand image of a high value online retailing business promoting concepts of healthier ways of eating.
Promotional Mix Element Marketing Strategies Advantages of Promotional Element
Internet Promotion Facebook-Interactions among staff and customers such as comments about pictures upload to Facebook
Vege Post Website-Comment area on company's webpage will facilitate the active interactions among customers
YouTube-The company will promote its value and notions on YouTube, including organic plants growing, training videos No additional cost to the company, because the online promotion will enhance the advantages of Vege Post on online retailing.
Targeted market will have more know-how about healthier way of eating.
Online promotion will be constant and cheap to maintain.
Public Relation Vege Post will contact journalists for interview and write articles on healthy diet and public the articles on journals and magazines such as 'Organic Farming' and 'Women's Day'. Official publications give Vege Post credibility on healthy food and diet
Print Advertising Vege Post will publish print advertisement in 'The Courier Mail' To broaden customer base and increase the brand influence
PRINT ADVERTISEMENT
1) Describe the advertisement in terms of how it expresses the business's brand image and appeal to target market.
The advertisement reflects the Brand Value of fast delivery and freshness of products. Green tone of the image refers to the healthy and organic food that Vege Post promise to deliver to its customers. Also, this advertisement is simple in design, easy to remember and can leave a lasting impression on audience's mind.
PLACE
Location Detail
Vege Post headquarter will be located at Garden City Tower, 18 Mt. Gravatt-Capalaba Road, Upper Mount Gravatt. Office will be the workplace for computer and software technicians, marketing, administrative and finance staff.
Location Map
Advantages of location
1. Near the main junction of Upper Mount Gravatt, namely Logan Road and Mount-Gravatt-Capalaba Road, easy access to main roads and convenient travel for suppliers
2.Cheaper rent than a central city office
3. Close enough to motorway to connect office with farms
Disadvantages of location
1. Located at south side of Brisbane, suppliers from the northern suburbs will travel long distance to office for technique issues
2.Office location at Garden City is far from farms around Brisbane
Section 4A – Staffing
Owner Personality Description
Personality of the owner who has a characteristic of ISTJ (introversion, sensing, thinking, judgment) has a strong sense of teamwork and team honour. As an action-oriented person, the owner values responsible and trustworthy character to the highest level. The owner concern a lot about stable structure and procedures with a conscientious mind. As a decision-maker, the owner will bring order, clarity and planning to the business procedures.
Staffing Requirements
Title Role Employee Characteristics
Directors Deal with critical business decision-making, including market expansion, relationship development. Various business and social contacts.
Ability to organize the company effectively as the leader.
Eye for business opportunities
Software technicians Maintain the companywebsite.
Secure online transactions safety. Reliable, efficient and attention to detail
have enough knowledge about different computer issues and online transactions process
Online consumer consultants Timely connect with customers.
Answer the enquiries and take orders with personalized service. Patient and friendly.
Be able to multi task.
Have good communication and customer service skills.
Master computer operation skills
Farming specialists Help rental farm operations.
Organize farming activities Have good knowledge about organic farming.
Diligent, helpful and professional
Drivers Delivery of products to customers Responsible, physically strong and able to drive long distance
Wage, Legal Obligations and Benefits
Title Employment Type Wage Entitlements
Directors Full-time permanent $90000 per annum 9.5% superannuation
4 weeks paid holiday
10 days sick leave
Chief Software technicians Full-time permanent $55000 per annum 9.5% superannuation
4 weeks paid holiday
10 days sick leave
Chief Online consumer Consultants Full-time permanent $50000 per annum 9.5% superannuation
4 weeks paid holiday
10 days sick leave
Farming specialists 0.5 Part-time permanent $30000 per annum 9.5% superannuation
2 weeks paid holiday
5 days sick leave
Drivers 0.5 Part-time permanent $28000 per annum 9.5% superannuation
2 weeks paid holiday
5 days sick leave
The above terms and condition is in compliance with the following relevant legislation
Fair Work Act 2009 (Cth) sections 12 and 97.
Motivation Programs
Type of Program Staff Involved Description of Program and Herzberg's Rationale
Training All staff Training program designed for employees, in order to educate employees about company's value and understanding of the work.
Promotion All staff Promotion is open to all staff once they achieve better performance set by management. Enhance a sense of recognition and competition.
Golden service award Consultants, specialists and drivers Zero compliant from customers on service. Employees will aim for providing better service to customers.
Section 4B – Company Types and Organizational Structure
Company Type
Vege Post will be a small proprietary company. The benefits of such a company type include:
- Reduced financial reporting requirements (Australian Taxation Office, 2015);
- Small business company tax rate is at 28.5% (Australian Taxation Office, 2015);
- No limitation on size of members, compared to partnership which should have less than 20 members (Australia. Corporations Act 2001);
- Company owners have limited liabilities, and personal assets or incomes are protected from be sued.
- Can transfer the ownership to other capable person
Organisational Structure
Draw the organizational chart for your business:
Vege Post will be organized by regions. Thanks to different fertility of different farmland, organic farms of Vege Post will located in different regions. Vege Post will use organic company structure. The primary reason is that online retailing business is totally depend on Internet techniques. Under such a structure, software and computer issues will be the central part of business operating, and different groups will have efficient communications on possible decision-making. It will facilitates employees with easy access to online techniques and promote problem-solving. In summary, Vege Post will kick-start a promising business in retailing fresh fruit and vegetables in the competitive market.
Reference list
Australian Taxation Office. (2015) Super for employers. Available at: https://www.ato.gov.au/Business/Super-for-employers/ [Accessed 30 May 2016].
Australian Taxation Office. (2015) Company tax rate. Available at: https://www.ato.gov.au/rates/company-tax/[Accessed 30 May 2016].
Australian Government. Corporations Act. (2001). Available at: http://www.austlii.edu.au/au/legis/cth/consol_act/ca2001172/s115.html[Accessed 30 May 2016].
Fair Work. (n.d.) Annual Leave. Available at: https://www.fairwork.gov.au/leave/annual-leave [Accessed 30 May 2016].
Fair Work. (n.d.) Sick and Carers Leave. Available at: https://www.fairwork.gov.au/leave/sick-and-carers-leave [Accessed 30 May 2016].
51due留学教育原创版权郑重声明:原创留学生作业代写范文源自编辑创作,未经官方许可,网站谢绝转载。对于侵权行为,未经同意的情况下,51Due有权追究法律责任。主要业务assignment代写、essay代写、paper代写服务。
51due为留学生提供最好的留学生作业代写,亲们可以进入主页了解和获取更多留学生作业代写范文 提供美国作业代写服务,详情可以咨询我们的客服QQ:800020041。-ZR