资金托管

原创保证

实力保障

24小时客服

使命必达
51Due提供Essay,Paper,Report,Assignment等学科作业的代写与辅导,同时涵盖Personal Statement,转学申请等留学文书代写。

51Due将让你
达成学业目标

51Due将让你
达成学业目标

51Due将让你
达成学业目标

51Due将让你
达成学业目标
私人订制你的未来职场 世界名企,高端行业岗位等 在新的起点上实现更高水平的发展

积累工作经验

多元化文化交流

专业实操技能

建立人际资源圈
Qualitative research in "Boston against Drugs"
2020-07-27 来源: 51Due教员组 类别: 更多范文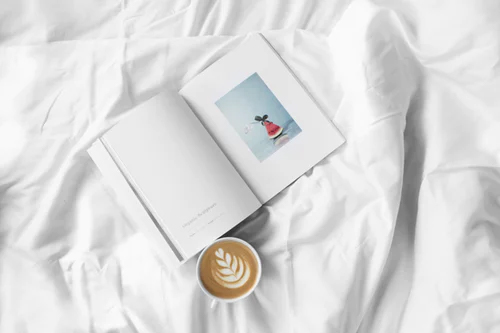 下面为大家整理一篇优秀的essay代写范文 -- Qualitative research in "Boston against Drugs",文章讲述定性研究,主要包括焦点小组,深度访谈,投射技术,人种志和其他观察技术,与定量研究或测量研究相反,是文献检索,经验调查和案例分析的标准营销研究方法之一。案例分析特别需要这种研究方法,因为定性研究是研究人员用来定义问题或直接处理问题的一种方法,旨在解决与定量研究相比"为什么"的问题。解决"什么"问题。因此,下面将对"波士顿反毒品"案进行详细的定性研究。
Qualitative research in "Boston against Drugs"
Qualitative research, mainly including focus group, depth interview, projective technique, ethnography and other observational techniques, the opposite of quantitative research or study of measurement, is one of the standard marketing research methods for literature searches, experience surveys and the analysis of cases. The analysis of cases especially calls for this kind of research method in that qualitative research is an approach applied by the researchers to define the problem or directly to deal with the problem, aiming at solving the problem of "why" compared to quantitative research' s solution of the "what" questions. Therefore the following will be a detailed qualitative research on the "Boston Fights Drugs" case.
"Boston Fight Drugs" is a massed movement in which all the people spare no efforts to get themselves out of the harm brought by taking drugs no matter the doses are big or small. What has to be mentioned is that during this qualitative research we find that not only those that have been addicted to drugs will take immediate actions to avoid drugs, but also those that haven't tried drugs as they have seen the pains and sufferings the addicted ones have endured and bore from time to time.
The measures taken to fight against drugs are mainly as follows: by distracting attention to other entertainments so that people can temporarily forget the discomfort out of the cease use of the drugs; by going to the professional bureau of drug abuse control to get expert treatment there and return with a healthy state and by their own willpower individually to get rehabilitated so that they can live a life down to earth ever since. It is everyone's responsibility to actively identify drug users who have taken drugs in a very frequent way and remind them of the possible and potential risks of it in a non-judgmental or non-threatening manner so that they can cease use if possible or substantially decrease their using dose. And as to those who haven't tried drugs at all, it is a forbidden area for them to step into as it is a road with no return regardless of the strong curiosity toward it and admiration to those who used it.
Why people of all ranges of age make much ado to prevent them from being affected or hurt by drugs is that they have completely understood the potential detrimental impacts drugs will make on human beings' health: it will lead to the neurological disorder of the drugs taker, such as anxiety, confusion, delusion, depression, paranoia, psychosis and so on; it will cause damage to memory and behavior in that drugs abuse can make the ability of memory, attention, calculation and judgment deteriorate or even just loss, if it is long-term, it can also cause degenerative encephalopathy, users' thinking being slow or simple-minded and memory being confused; it will affect the immune system as it will do harm to cell and humoral immune function so that people themselves will be more susceptible to viral and bacterial infection; it will make drug addicts the victims of many diseases, like bronchitis, pharyngitis, asthma, laryngeal edema and something like that; the overdose of it will also influence the motor coordination out of its intrinsic destroy to the coordination function of the muscle movement, resulting in standing balance disorder, hand tremor, loss of ability to complexly operate frequently needed in the daily life; even worse it will result in the death of the drug users straightly out of its long-term injury gradually.
At the final last of this research, I just want to express my sincere hopes and heartfelt gratitude that everyone, including people out of Boston, can avoid the drugs use hand in hand and create a tomorrow without drugs where all the people can live harmoniously and happily with each other.
References
1. Boston University, Policies on Alcohol & Illegal Substances. [Online] available from: http://www.bu.edu/dos/policies/lifebook/drugs-alcohol/.
51due留学教育原创版权郑重声明:原创优秀代写范文源自编辑创作,未经官方许可,网站谢绝转载。对于侵权行为,未经同意的情况下,51Due有权追究法律责任。主要业务有essay代写、assignment代写、paper代写、作业代写服务。
51due为留学生提供最好的作业代写服务,亲们可以进入主页了解和获取更多代写范文提供作业代写服务,详情可以咨询我们的客服QQ:800020041。