资金托管

原创保证

实力保障

24小时客服

使命必达
51Due提供Essay,Paper,Report,Assignment等学科作业的代写与辅导,同时涵盖Personal Statement,转学申请等留学文书代写。

51Due将让你
达成学业目标

51Due将让你
达成学业目标

51Due将让你
达成学业目标

51Due将让你
达成学业目标
私人订制你的未来职场 世界名企,高端行业岗位等 在新的起点上实现更高水平的发展

积累工作经验

多元化文化交流

专业实操技能

建立人际资源圈
Office improves air quality
2020-06-10 来源: 51Due教员组 类别: 更多范文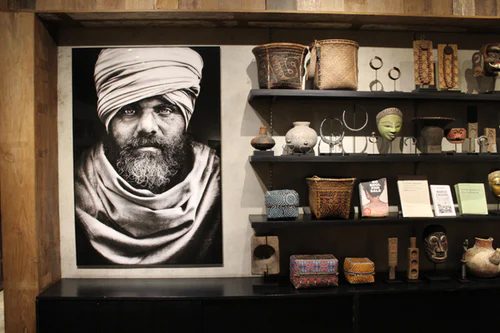 下面为大家整理一篇优秀的essay代写范文 -- Office improves air quality,文章讲述山谷杂志是州立学院最具影响力的媒体之一,由富有创造力和热情的员工组成。该杂志的每个成员都非常努力地为宾州州立大学的学生提供最新的时尚和美容新闻。作为回报,我们希望我们的工作环境舒适,通风,安全,并能促进高效,热情的工作。
Office improves air quality
Dear Lorena Waselinko:
I am writing to request your approval for a project to improve air quality at the Valley Magazine offices. Throughout this letter, I will give you a picture of the issue, plans for research, solutions to the problem and my credentials as the most suitable candidate to resolve this issue for Valley Magazine.
Statement of The Problem
Valley Magazine is one of the most influential media outlets at State College, comprised of creative and passionate staffs. ach member of the magazine works very hard to provide Penn State students with the latest fashion and beauty news. In return, we hope our working environment can be comfortable, properly ventilated, safe and conductive for efficient and enthusiastic work.
Unfortunately, the indoor air quality in our offices is a serious issue. It not only affects the performance of our employees but also has a Great word
impact on our employee health. The offices are crowded, and the space is segmented. Cramped areas like our offices can trap carbon dioxide, which can lead to headaches, dizziness or even respiratory problems.
If this trend o terrible air quality continues, disastrous consequences might arise. Excessive carbon dioxide exposure could leave our staff vulnerable to health issues. Furthermore, terrible indoor air quality can affect the working efficiency of our employees. In order to research the air quality issues, I purpose the following projects.
Research Plans
As we all know, employees spend a lot of time in the office. Therefore, air quality in the workplace has become one of the most pressing concerns for our workers. In order to find the most appropriate solutions to the problem, I have several ideas and research plans. In order to measure office carbon dioxide levels, I will employ relatively inexpensive real-time digital air monitoring equipment. I will further identify whether carbon dioxide has already exceeded over the safety standard by the measuring data. Moreover, I plan to use the level of carbon dioxide indoors to evaluate the quality of office ventilation. I will also offer suggestions to our employees about how to improve their working environment. These research plans will provide a comprehensive overview and offer some practical legitimate solutions.
The Schedule
Qualifications
As a member of Valley Magazine, I am qualified to research and advise solutions to this issue. I am the head of the Advertising Department, which has put me in contact with staff unhappy with the environment and given me an early insight into the air quality issue. I have worked for Valley Magazine for the past three years, since I was a freshman. I believe I know this organization very well. Also, when I was a sophomore, I took some courses on the environment and energy, and I understand how to measure the indoor carbon dioxide levels. Furthermore, I collected some information that I believe is relevant to our office and could help alleviate the indoor pollution. The last but not the least, my passion and loyalty to Valley Magazine will spur me on to find the reasonable and practical solutions to this problem.
Conclusion
From my statement of the problems, the organized schedule, the detailed research plans and my qualification, I have demonstrated my competency to solve this problem for our organization. I hope you will afford this issue the necessary attention and trust me to resolve this problem practically and efficiently. My coworkers and I would like to express our appreciation to you for reading this proposal. I believe that I can improve the office air quality, and your permission means a lot to me. I especially appreciate your understanding and support, and any comments or advice would be much appreciated. If you have any questions or concerns, please feel free to contact me. My telephone number is 646-541-8437; my e-mail address is nzl5118@psu.edu.
Sincerely,
Name
51due留学教育原创版权郑重声明:原创优秀代写范文源自编辑创作,未经官方许可,网站谢绝转载。对于侵权行为,未经同意的情况下,51Due有权追究法律责任。主要业务有essay代写、assignment代写、paper代写、作业代写服务。
51due为留学生提供最好的作业代写服务,亲们可以进入主页了解和获取更多代写范文提供作业代写服务,详情可以咨询我们的客服QQ:800020041。