资金托管

原创保证

实力保障

24小时客服

使命必达
51Due提供Essay,Paper,Report,Assignment等学科作业的代写与辅导,同时涵盖Personal Statement,转学申请等留学文书代写。

51Due将让你
达成学业目标

51Due将让你
达成学业目标

51Due将让你
达成学业目标

51Due将让你
达成学业目标
私人订制你的未来职场 世界名企,高端行业岗位等 在新的起点上实现更高水平的发展

积累工作经验

多元化文化交流

专业实操技能

建立人际资源圈
Hillary Clinton's Economic Platform in Presidential Campaign
2020-10-24 来源: 51Due教员组 类别: Essay范文
下面为大家整理一篇优秀的essay代写范文 --Hillary Clinton's Economic Platform in Presidential Campaign,文章讲述虽然每个候选人的经济纲领实际上是由美国的政治历史和他们的政治主张所决定的,但它在选民的决策中仍然起着非常重要的作用。毕竟,经济利益与普通人的联系更加紧密。现在我们来谈谈希拉里·克林顿的经济纲领。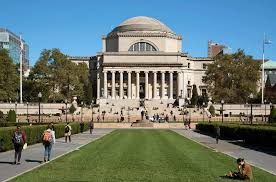 Although each candidates' economic platform are actually determined by American's political history and their political proposition, it still plays a very important role in voters making their decisions. After all, economic benefits are more closely connected with ordinary people. Now we are going to talk about Hillary Clinton's economic platform.
Individual income taxes are closely bound up with people's disposable income and living standard and what's more, it's a significant tool in adjusting income of people at different income levels. Tax justice forms an integral part of social justice and at the same time a very important tool to achieve social justice relatively. In last presidential campaign in 2008, Clinton claimed that she would not raise the income tax on anyone who makes under $250,000 a year. She is also for taxing the wealthy and giving tax cuts to middle class people. More outspokenly, she raised strong opposed opinion on the carried-interest loophole by stating that it's unreasonable for billionaires such as Warren Buffett to pay a low tax rate and should go back to paying pre-Bush tax rates. But when it comes to capital gains taxes, the investment income tax, she said in a debate that she would only raise it to 20%, which figure is lower than labor income. In theory, a progressive and relatively fair tax system should impose more on investment income that labor income.
As for her position on corporate income taxes, she voted for the American Jobs Creation Act of 2004 legislation, namely the so-called 2004 Corporate Tax Giveaway Bill for the purpose of increasing jobs, but it turned out to be a disaster. The significant tax cuts aiming at helping unemployment actually did not lead to any job creation but instead offered companies good opportunities to leave more of their profits overseas to avoid taxes. Although Clinton encourages corporations to assume more social responsibility, we have to admit that corporations are profit-oriented. Therefore, in October last year, she noted that giving tax cuts to corporations does not help grow the economy and this statement indicates Clinton's advocate to make ensuring that corporations should pay their fair share in taxes.
In 2010, when Clinton was still the Secretary of State, she has already shown her position on the federal debt. She regarded the accumulated debt a big threat to American's national security. First in domestic, it limit government's act in American's own interest, and it do harm to fiscal sustainability. Second, it also sent a message of weakness internationally and then affected American's global economic and political relationships.
Clinton lay emphasis on youth unemployment because the unemployment for Americans young people aged 18-34 was considerably higher than the overall unemployment rate. She is going to make plans on youth unemployment to improve the unemployment rate and job creation. And the Democratic is encouraging companies to hire apprentices by offering them a tax credit.
Since illegal immigrations is quite a high cost to economy and society, Clinton pay much attention on this issue. She said that she would not only support immigration reform and protect deportation relief policies which are put forward by President Barack Obama but also expand them if she is elected as new President. Since it would be impractical to deport all illegal immigrants, Clinton has said she supports application for citizenship from immigrants.
In my opinion, based solely on economic issues, I will not vote for Clinton to be President of the U.S.A. Her 2016 economic plan is focused on increasing middle-class incomes. But what we should notice is that the low income people are more needed and moreover, they account for more percentage in America and they are the firm foundation of society. No matter how developed a country is, the government should focus on the poor more.
51due留学教育原创版权郑重声明:原创优秀代写范文源自编辑创作,未经官方许可,网站谢绝转载。对于侵权行为,未经同意的情况下,51Due有权追究法律责任。主要业务有essay代写、assignment代写、paper代写、作业代写服务。
51due为留学生提供最好的作业代写服务,亲们可以进入主页了解和获取更多代写范文提供作业代写服务,详情可以咨询我们的客服QQ:800020041。