资金托管

原创保证

实力保障

24小时客服

使命必达
51Due提供Essay,Paper,Report,Assignment等学科作业的代写与辅导,同时涵盖Personal Statement,转学申请等留学文书代写。

51Due将让你
达成学业目标

51Due将让你
达成学业目标

51Due将让你
达成学业目标

51Due将让你
达成学业目标
私人订制你的未来职场 世界名企,高端行业岗位等 在新的起点上实现更高水平的发展

积累工作经验

多元化文化交流

专业实操技能

建立人际资源圈
Tort law case study
2020-10-16 来源: 51Due教员组 类别: Essay范文
下面为大家整理一篇优秀的essay代写范文 --Tort law case study,文章讲述这是一个典型的过失侵权案件。由于疏忽、粗心、不负责任的行为而造成的侵权行为。新职员有责任赔偿损失,尽管他并不是故意造成这件事的。侵权行为是指一个人因违反注意义务而对另一个人造成伤害,并为此法律提供了赔偿。根据加拿大最高法院的规定,侵权法提供了救济,据此,通常以损害赔偿的形式,可以对一方因他人的不法行为而遭受的伤害进行赔偿。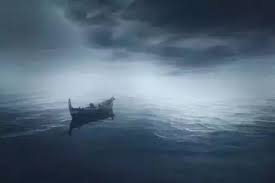 This is a typical negligence tort case. Torts committed through negligent, careless irresponsible actions. The new staff is liable for damages even though he did not intentionally cause the event in question. "The tort is about a person hurt another from through breach of the duty of care and for which the law provides a compensation . According to the Supreme Court of Canada, tort law provides relief whereby compensation, usually in the form of damages, may be paid for injuries suffered by a party as a result of the wrongful conduct of others. " (Coleman, J. L. 2001)
When a person is injured due to the tortious conduct of more than one person, those culpable are known as joint tort-feasors. Since a business may have several employees, but this new staff is the only one nearby and able to intervene young woman misbehave. But the accident is happened in the Really Happy Bar. And this new staff has been hired by the manager. He is on behalf of the Bar; the manager has never trained him or taught him how to deal with this kind of situation. This is the Bar's negligence too.Legislation in Canada states "that if more than one person is responsible for the damage, the victim can sue all of them. So this victim can sue the bar and new staff together. " (Linden, A. M. 1977).
The victim can sue for special damage; these relate to out-of-pocket expenses resulting from the injury-causing event. These expenses may include any number of including ambulance costs, medication cares costs. The woman's family can keep records and receipts of such costs and expenses in order to prove them in court.
The law of torts does not automatically give a compensation to victim who has been physically or economically injured. Tort law is to determine in which the loss suffered by an injured victim should remain uncompensated. Tort law provides an evolving set of rules making decision. (Posner, R. A. 1981)
Liability in tort in this case is primary and vicarious. Mainliability arises because of this new staff's misconduct. Vicarious liability arises because of the relationship as in an employer–employee context. (Peck, C. J. 1970) Although the victim is very unlucky and suffered permeant body damage, but she is partially responsible for her own injuries; she has been contributorily negligent. The responsibility that the new staff is taken will be reduced because of for which she is responsible. The new stuff is trying to stop her and her friends leaving the bar and drunk driving. He is not intentionally hurt this woman. Plus, this woman has drunk a lot of alcohol. It is also a reason to cause her seizure. The woman has contributed to causing her own injuries, the harm may be reduced. If the defendant successfully argues that the new staff was responsible for at least a part of the loss—that is, the defendant uses the defense of contributory negligence. (Abraham, K. S. 2002)

Reference
Abraham, K. S. (2002). The forms and functions of tort law. West Publishing Company.
Coleman, J. L. (2001). The practice of principle.
Linden, A. M. (1977). Canadian tort law. Butterworth & Company (Canada).
Posner, R. A. (1981). The concept of corrective justice in recent theories of tort law. The Journal of Legal Studies, 187-206.
Peck, C. J. (1970). Negligence and Liability Without Fault in Tort Law. Wash. L. Rev., 46, 225.
51due留学教育原创版权郑重声明:原创优秀代写范文源自编辑创作,未经官方许可,网站谢绝转载。对于侵权行为,未经同意的情况下,51Due有权追究法律责任。主要业务有essay代写、assignment代写、paper代写、作业代写服务。
51due为留学生提供最好的作业代写服务,亲们可以进入主页了解和获取更多代写范文提供作业代写服务,详情可以咨询我们的客服QQ:800020041。