资金托管

原创保证

实力保障

24小时客服

使命必达
51Due提供Essay,Paper,Report,Assignment等学科作业的代写与辅导,同时涵盖Personal Statement,转学申请等留学文书代写。

51Due将让你
达成学业目标

51Due将让你
达成学业目标

51Due将让你
达成学业目标

51Due将让你
达成学业目标
私人订制你的未来职场 世界名企,高端行业岗位等 在新的起点上实现更高水平的发展

积累工作经验

多元化文化交流

专业实操技能

建立人际资源圈
An audit investigation of 3M
2020-10-14 来源: 51Due教员组 类别: Essay范文
下面为大家整理一篇优秀的essay代写范文 --An audit investigation of 3M,文章讲述3M是一家多元化的全球制造商、技术创新者和多种产品的销售商。成立于20世纪,是一个成熟的发行者。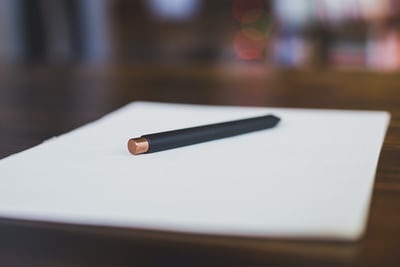 3M is a diversified global manufacturer, technology innovator and marketer of a wide variety of products. Founded in 1900's, it's an mature issuer.
The auditors for 3M is from PricewaterhouseCoopers LLP., also a reputable CPA firms in the world. During auditing, the auditors' findings for both years are:
I. Risk Factors.
Results are impacted by the effects of, and changes in, worldwide economic and capital markets conditions.
The Company's credit ratings are important to 3M's cost of capital.
Foreign currency exchange rates and fluctuations in those rates may affect the Company's ability to realize projected growth rates in its sales and earnings.
The Company's growth objectives are largely dependent on the timing and market acceptance of its new product offerings, including its ability to continually renew its pipeline of new products and to bring those products to market.
The Company's future results are subject to fluctuations in the costs and availability of purchased components, compounds, raw materials and energy, including oil and natural gas and their derivatives, due to shortages, increased demand, supply interruptions, currency exchange risks, natural disasters and other factors.
Acquisitions, strategic alliances, divestitures, and other unusual events resulting from portfolio management actions and other evolving business strategies, and possible organizational restructuring could affect future results.
The Company's future results may be affected if the Company generates fewer productivity improvements than estimated.
The Company employs information technology systems to support its business, including ongoing phased implementation of an enterprise resource planning (ERP) system on a worldwide basis over the next several years. Security breaches and other disruptions to the Company's information technology infrastructure could interfere with the Company's operations, compromise information belonging to the Company and its customers and suppliers, and expose the Company to liability which could adversely impact the Company's business and reputation.
The Company's future results may be affected by various legal and regulatory proceedings and legal compliance risks, including those involving product liability, antitrust, intellectual property, environmental, the U.S. Foreign Corrupt Practices Act and other anti-bribery, anti-corruption, or other matters.
II. In addition, two items will impact the income statement in 2015:
· In the fourth quarter of 2014, 3M's Board of Directors approved an amendment of the U.S. defined benefit pension plan to include a lump sum payment option for employees that have vested retirement benefits who commence their pension January 1, 2015, or later. This option is also available to vested employees who leave 3M before becoming eligible to retire at the time of termination. This change reduced 3M's year-end 2014 projected benefit obligation (PBO) liability by approximately $266 million.
· As of December 31, 2014, the Company converted to the "RP 2014 Mortality Tables" and updated the mortality improvement scale it used for calculating the year-end 2014 U.S. defined benefit pension annuitant and postretirement obligations and 2015 expense. The impact of this change increased the year-end 2014 U.S. PBO for pension by approximately $820 million and the 2014 U.S. accumulated postretirement benefit obligation by approximately $100 million.
III. Return on Invested Capital (non-GAAP measure):
The Company uses non-GAAP measures to focus on shareholder value creation. 3M uses return on invested capital (ROIC), defined as annualized after-tax operating income (including interest income) divided by average operating capital. Operating capital is defined as net assets (total assets less total liabilities) excluding debt. This measure is not recognized under U.S. GAAP and may not be comparable to similarly titled measures used by other companies. ROIC was 22.0 percent for 2014, and 20.0 percent for 2013.
IV. Free Cash Flow (non-GAAP measure):
3M Free cash flow and free cash flow conversion are not defined under U.S. generally accepted accounting principles (GAAP). Therefore, they should not be considered a substitute for income or cash flow data prepared in accordance with U.S. GAAP and may not be comparable to similarly titled measures used by other companies. 3M defines free cash flow as net cash provided by operating activities less purchases of property, plant and equipment (which is classified as an investing activity). It should not be inferred that the entire free cash flow amount is available for discretionary expenditures. 3M defines free cash flow conversion as free cash flow divided by net income attributable to 3M.
As a company, maybe I will not invest in 3M though it's a large issuer, diverse operation, the marketable value is higher. As a median or small company, we would rather treat the big one as customer or supplier, cooperate with it , but not as shareholders. We cannot realize our management thoughts in this kind of companies with long history, fixed mode. But for a personal selection, I'll invest in 3M. The maket value of the share is stable and with rising trend. For example, per share amount increased from USD93.96 of the 1st quarter, 2013 to USD123.61 of the 1st quarter, 2014, so perhaps I cam get capital gain in the future. Compared with 2013, liabilities-to-equity ratios of 2014 increased, indicating the solvency is getting worse. While times interest earned increases on the contrary, but the total solvency trend changed towards bad. If we were company investor, maybe we can't do speculative trading just like the personnel investor.
The company's liquidity and solvency indicate its ability to meet its debt obligations. Liquidity includes some indexes, such as current ratio, quick ration etc. For 2014, 2013, the current ratio and quick ratio of 3M both increased stating the liquidity is getting better than before. The indicators of solvency also consist of some indexes such as times interest earned, liabilities-to-equity ratio. There is fluctuation of liabilities-to-equity just like I clarified above, I still believe its solvency.
The value of ROE and RONA here, ROE > RNOA. They're different indexes of an enterprise. ROE, return on equity, equals to net income attributable to controlling interest divided by average stockholders' equity attributable to controlling interest, and another formation is ROE = Operating return + Nonoperating return. While RNOA, Operating return, equals to net operating profit margin multiply net operating asset turnover. Operating assets financing is not only from equity but also may from debts. Only the enterprise financing is pure from equity, no debt; and among equity, no noncontrolling interest, the two indexes are equal.
After financial ratio analysis of 3M, I consider the trend of productivity and profitability of it are better than the industry peers and going upward.
51due留学教育原创版权郑重声明:原创优秀代写范文源自编辑创作,未经官方许可,网站谢绝转载。对于侵权行为,未经同意的情况下,51Due有权追究法律责任。主要业务有essay代写、assignment代写、paper代写、作业代写服务。
51due为留学生提供最好的作业代写服务,亲们可以进入主页了解和获取更多代写范文提供作业代写服务,详情可以咨询我们的客服QQ:800020041。