资金托管

原创保证

实力保障

24小时客服

使命必达
51Due提供Essay,Paper,Report,Assignment等学科作业的代写与辅导,同时涵盖Personal Statement,转学申请等留学文书代写。

51Due将让你
达成学业目标

51Due将让你
达成学业目标

51Due将让你
达成学业目标

51Due将让你
达成学业目标
私人订制你的未来职场 世界名企,高端行业岗位等 在新的起点上实现更高水平的发展

积累工作经验

多元化文化交流

专业实操技能

建立人际资源圈
Twelve years of slavery
2020-09-15 来源: 51Due教员组 类别: Essay范文
Twelve years of slavery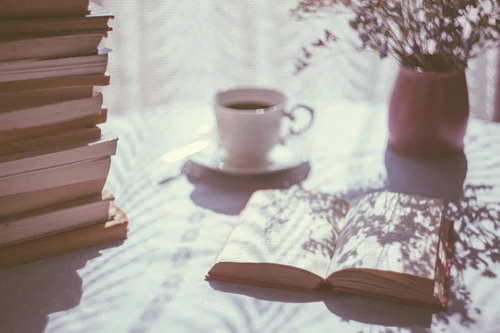 下面为大家整理一篇优秀的essay代写范文 -- Twelve years of slavery,文章讲述正如卢梭在《人类之间的不平等》中所说的那样,"人类之间存在两种不平等。一种是超越自然或生理上的不平等,因为它是由自然造成的,包括年龄,健康状况。另一种可能被称为道德或政治上的不平等。(Smith,DL 2009)。后者的不平等使某些人享有特权,相反,情况不佳的其他人则不享有这种特权。例如,有些人比其他人更富有,更崇高或更强大,甚至允许别人服从他们。"换句话说,哪里有人,哪里就有不平等。
As Rousseau said in The Inequality among Mankind, "There are two kinds of inequality among human beings. one is beyond nature or physiological inequality, because it is caused by nature, including age, health status. Another one might be called moral or political inequality, and it relies on a specific institutional arrangement, and at least get people's consensus. (Smith, D. L. 2009). The latter inequality gives some people with privilege. On the contrary, others in a poor situation are not allowed to have it. For example, some people are richer, nobler, or more powerful than others, or even allow others to obey them." In other words, where there are people, there is inequality. What is more, the pursuit of inequality is in fact meaningless to some extent. However, in the course of history, racial issues between the black and the white continue today. Both literature and the movies, as long as when it comes to racial issues, can certainly catch a large number of people's attention, such as 12 Years a Slave.
Nowadays, Stephen McQueen's new movie 12 Years a Slave is the hottest movie at present. The movie adapted from a true story which describes that the hero Solomon was trafficked to be a slave serving southern plantation up to twelve years. As is known to all, 12 Years a Slave won The Best Film, Best Director, Best Actor, Best Supporting Actress, Best Editing and Best Film original music in the 2013 session of the Boston Online Film Critics Society Awards. What is more, the movie 12 Years a Slave won the coveted Golden Globe for best drama in the 71st Golden Globe Awards. At the same time, after sweeping the award season for Best Picture titles, 12 Years a Slave's win at the 86th Academy Awards on March 2 was certainly one of the most unsurprising moments of the night. There must have been enough reasons why the film captivated the Oscar judges and millions of viewers around the world. Based on the 1853 memoir of Solomon Northup, an educated (black) freeman from New York who endured a nightmare of involuntary servitude after being kidnapped, 12 Years a Slave is a beautiful film about one of the ugliest and most shameful chapters of American history.
The film focuses on the personal experiences of Solomon. Educated and married, he was a free black man living in New York. Then he met two people who promised to help him find a job in Washington, when Solomon reached Washington only to find that he has been abducted and was forced to begin his life as a slave. After years of suffering before he relied on a kind Canadian's help, and after a lawsuit, he regained his freedom. The beginning of the film is that the protagonist has toiled as a slave to the lens of the camera and his wife and kids were by his side in his hometown. A comfort and stable time and constant flashbacks form a kind of stark contrast, which gradually leads to a tone of desperation in this film and starts to get into the atmosphere which belongs to the film. Although the film aims at a kind of criticism on black system to some degree, I can still clearly realize that the film is full many complexities of human nature in the various characters. The white who considered themselves as noble and wise in their mind, trafficked the black in some dishonest means and even sold the black in exchange for their own interests. It is obvious that ugly face, fake, ugly are behind their gorgeous appearance. The black, a nation that suffered the misery of oppression, has become cold and numb after facing companions' leaving one by one with their helplessness and pain. When they stood in silent tribute for a black uncle who died in the cotton fields, there is more numbness than mourning on their face. At the time of Solomon was hung up, the black behind him turned a blind eye as if the one who was hanging on the tree and trying to struggle did not exist. A nation which was suffering extinction is sad, but people falling in their trouble who become numb and hopeless are rather sad. It seems that the nation has lost all of hope due to the distortion of human nature.
Why could the film express the black slaves' unfortunate and painful experience through the eyes of Solomon, a kidnapped and a free man? Probably, it is precisely because Solomon was not born a slave, so we might become him and the film can make people feel as if they are in the film. Indeed, seeing the various injustices suffered by blacks in the film, including rape, endless labor, slave driver's various insulting language, and even that a little girl who was tied to a tree by cruel whipping was beaten bloody on the back, the crossing scars were so scaring that I could not bear to look at it directly. Back to the topic, I truly believe that the film wants to express and the very important thing is the Solomon's virtue. It is the director who used a low-key social ways, instead of dialogue and dramatic action. Silence and forbearance are the virtues of black actors to some degree.
Director Steve McQueen's images have a magic power that doesn't allow audiences to feel comfortable for even a second. The actors, including Chiwetel Ejiofor as Northup, Lupita Nyong'o as Patsey, and Michael Fassbender as slave owner Edwin Epps, help construct the film's emotional ladders. At the same time, the cast of the film is very powerful. All the performances of the film,12 Years a Slave are impressive, both big stars or fledgling new actors, they all work together, accompanied by Master Hans Zimmer • Creation of background music, which played the part of the Sonata dark era. Among them, the budding actress Lu Pita • Nyon Austria with her gentle wavefront, bring out • Paul Dano, Brad Pitt • Cast cruelty. Of course, the most prominent performers belong to the actor Qiewate Ejiofor. He threw himself into the tragic fate of the blacks, eyes, action or every casual sigh, which lead to audience fear for his fate. Director Steve McQueen is very smart because he knows how to use incoherent motion shots and close-ups that makes people nervous.
As US media representative commented,"ustic, primitive and unyielding, 12 Years a Slave is definitely a great portion of the film which is filled with anger, frustration, grievance and emotion of the film, a sad elegy for 12 years, a 12-year-long love of music. Some people hold the view that the film is pretty majestic and protagonists are rather strong-willed to some extent. What is more, film's story is exciting, emotions are in order, Steve McQueen's film and narration is amazing. Furthermore, authority of the US media, "The New Yorker" is generous words of praise, called it "the best one on American slavery movie". As Tencent entertainment said," The film 12 years a slave has a grand themes and values, but the director Steve McQueen played down the history, crime and culture. Using a "magnificent" history, the director finished the film with horror overtones. While 12 years a slave is a good movie which was shot very well. Although there are something missing on social context and cultural meaning in the film, the film for the currents of history and paints of the moral ethics is very accurate. This is a reflection of the director's abilities in the theme. On the other hand, as Sina entertainment commented," the film, 12 Years a Slave is the common nigger Oscar Films, 2013 Best Picture Oscar nomination list also has two works with the theme "Lincoln" and "Django Unchained." In order to show the film painful encounter slaves, director used many so-called cruel expressions Film photography neat workmanship, distinctive cross clip. In addition, the theme of the film is not a traditional and happy ending. All in all, the film is successful to some degree.
Different from movies such as Lincoln (2012), the biopic about the man who changed the face of slavery, and Django Unchained (2012), a revenge fantasy in which the oppressed slave prevails over his oppressors, 12 Years a Slave tells a story of suffering and survival, in an honest and believable manner and with cold, dark details we rarely see on screen. Director Steve McQueen's images have a magic power that doesn't allow audiences to feel comfortable for even a second. The actors, including Chiwetel Ejiofor as Northup, Lupita Nyong'o as Patsey, and Michael Fassbender as slave owner Edwin Epps, help construct the film's emotional ladders. At its most profound, 12 Years a Slave is a captivating study of physical isolation and humanity at its most vulnerable and implacable, as Ejiofor masterfully portrays Northup's fight to retain his dignity and identity. By the time you get to the last scene of the film, when a stunned Northup comes home to his wife and now grown-up children after a dozen years of hard labor and captivity, he seems to have forgotten what freedom feels like. It's probably the unhappiest happy ending I've ever seen, because for a moment you weep not just for this one man's destiny but also for all those men and women who never knew freedom in the first place. What happened to Northup in slavery is the story of millions. Because of this historical and humanist standpoint, McQueen's film surpassed its fellow nominees in the Best Picture category.
Works Cited
1. Smith, D. L. (2009). The most dangerous animal: Human nature and the origins of war. Macmillan.
51due留学教育原创版权郑重声明:原创优秀代写范文源自编辑创作,未经官方许可,网站谢绝转载。对于侵权行为,未经同意的情况下,51Due有权追究法律责任。主要业务有essay代写、assignment代写、paper代写、作业代写服务。
51due为留学生提供最好的作业代写服务,亲们可以进入主页了解和获取更多代写范文提供作业代写服务,详情可以咨询我们的客服QQ:800020041。