资金托管

原创保证

实力保障

24小时客服

使命必达
51Due提供Essay,Paper,Report,Assignment等学科作业的代写与辅导,同时涵盖Personal Statement,转学申请等留学文书代写。

51Due将让你
达成学业目标

51Due将让你
达成学业目标

51Due将让你
达成学业目标

51Due将让你
达成学业目标
私人订制你的未来职场 世界名企,高端行业岗位等 在新的起点上实现更高水平的发展

积累工作经验

多元化文化交流

专业实操技能

建立人际资源圈
Paul's Soteriology
2020-08-18 来源: 51Due教员组 类别: Essay范文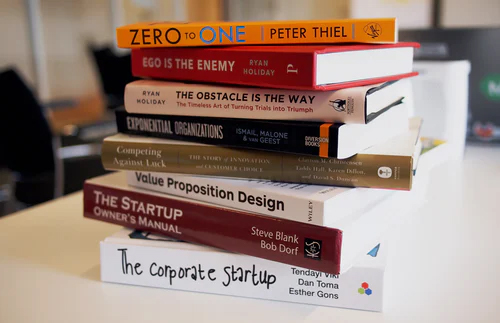 下面为大家整理一篇优秀的essay代写范文 -- Paul's Soteriology,文章讲述实际上,保罗有两个救赎时态。具体而言,这些救赎时态是无主的和连续的,这是救赎的开始和进行。保罗问加拉太人,他们是如此愚蠢。但是,对于腓立比人来说,他表示:"从你开始从事一项出色的工作的人就可以完成这项工作,直到基督耶稣的日子为止"(腓立比书1.6)。主所拣选的人意味着他或她应该对基督有信心。
Paul's Soteriology
In fact, there were two tenses of salvation for Paul. Specifically speaking, these tenses of salvation are the aorist and the continuous, which are the beginning and the ongoing of salvation. Paul asked the Galatians whether they were so foolish. However, For Philippians, he expressed "That the one who began in you a good work will bring it to completion up to the day of Christ Jesus" (Phil.1.6). The person chosen by the Lord means that he or she should have faith on Christ.
Election and Parousia (also known as second coming) are the main and basic foundation of theology. In the Thessalonians, he says, Jesus is coming back, and the Parousia will happen. In addition, Election is another equally important part. Believers have their own lives.
Unlike others, believers who have faith on God always treat other well, even if they are outsiders, because Paul believed that being underwent both death and the life by the believer are Christ's. Live and die are two entirely separate words which have opposite meanings. One exists, the other goes. Hence, it will not be difficult to see Paul's soteriology. God loves everyone in this world; he is more than willing to save his believers.
In the process of salvation, Paul suggested that flesh and Spirit make up with two aspects of the believer's contemporary existence. "I" as flesh shows his point. He reckoned that the "I" is not as simple as it was in the past. It has a more specific and profound meaning which can be understood as in eschatological terms.
Paul tended to believe that the gospel of salvation is the climax or end result of a process. For Paul, he believed that it was clearer than other people thought. Love God will bring more benefits. God will bless those people who have faith on him and love him.
51due留学教育原创版权郑重声明:原创优秀代写范文源自编辑创作,未经官方许可,网站谢绝转载。对于侵权行为,未经同意的情况下,51Due有权追究法律责任。主要业务有essay代写、assignment代写、paper代写、作业代写服务。
51due为留学生提供最好的作业代写服务,亲们可以进入主页了解和获取更多代写范文提供作业代写服务,详情可以咨询我们的客服QQ:800020041。