资金托管

原创保证

实力保障

24小时客服

使命必达
51Due提供Essay,Paper,Report,Assignment等学科作业的代写与辅导,同时涵盖Personal Statement,转学申请等留学文书代写。

51Due将让你
达成学业目标

51Due将让你
达成学业目标

51Due将让你
达成学业目标

51Due将让你
达成学业目标
私人订制你的未来职场 世界名企,高端行业岗位等 在新的起点上实现更高水平的发展

积累工作经验

多元化文化交流

专业实操技能

建立人际资源圈
Apple's new product launches affect the mobile phone market
2020-07-29 来源: 51Due教员组 类别: Essay范文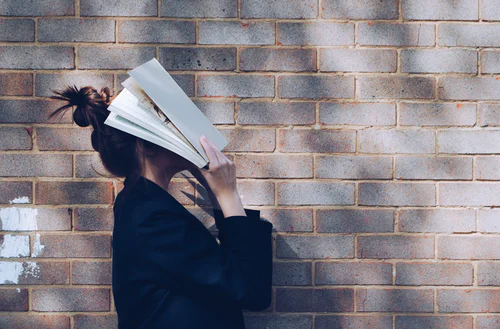 下面为大家整理一篇优秀的essay代写范文 -- Apple's new product launches affect the mobile phone market,文章讲述苹果公司于9月9日推出了包括更新的iPhone和智能手表在内的新产品,引起了公众及其竞争对手的关注。这些产品为电子产品不可阻挡的趋势提供了一些启示。三星作为苹果的主要竞争对手,我们应该在这种业务紧张局势中保持意识,并取得一些突破。
Apple's new product launches affect the mobile phone market
Apple's launch of new products including updated iPhone and a smartwatch on Sep 9th has caught eyes from both the public and its competitors.These products sheds some light on the irresistible trend of electronic products. Samsung, as Apple's main competitor, we should keep conscious in front of this business tension and make some breakthrough.
Apple Launched Updated iPhones And Smartwatch
On Sep 9th, Apple unveiled its new products, including upgraded iPhone and a smartwatch. According to Wall Street Journal, a New York paper, the main difference of new iPhone compared with the past products lies on its larger screen. In the past, iPhone always has a four-inch screen, while the new one will have 4.7-inch and 5.5-inch displays, which is a big change for Apple. Though until now it is difficult to evaluate Apple fan's response to the larger screen, at least Apple is following the market trend. The phones also improve in terms of hardware, including sharper display, better battery life and better camera performance. As for the smartwatch, according to Daisuke Wakabayashi of Wall Street Journal, it is internet-connected and has two sizes and three versions. Moreover, it includes sensors that can detect pulse, count steps and suggest fitness goals.
Trend of Electronic Industry after Apple's Launch
An obvious trend deserves attention is wearable device. Apple is the company which takes the first step in terms of wearable device, and it definitely will be followed by many other companies. Smartwatch will be a main wearable device in the following days, while many wearable devices are still waiting for exploration. That will be the target of many electronic companies.
Apple's Launch Affects Samsung
As it has been analyzed above, Apple begins to use larger screen, which is supposed to be the advantage Samsung owns to compete Apple. According to market researcher Canalys, "phones with screens larger than 5 inches accounted for nearly 40% of global smartphone shipments in the second quarter, up from 21% a year earlier". In term of large screen, Samsung leads the market by taking up 34% of the market. However, as Apple applies larger screen, it may shake Samsung's position in this region. Moreover, according to Wall Street Journal, "now the industry has largely shifted to installment plans for phones, which lower subscribers' monthly service fees but require them to pay full price for their device". Therefore, customer may consider more before they choose Apple, which means a better opportunity for Samsung.
The general trend of electronic market will be wearable device. As Apple launches smartwatch, it will facilitate the speed of wearable devices, of which Samsung should be aware. Therefore, Samsung must spare no effort to catch up with Apple, and develop our own featured wear devices.
Recommendation:
● Given than Samsung has lost its advantage of large screen. We should upgrade Samsung phones, including improving hardware and after-sale services. Design more features and functions that iPhone does not have. Highlight the irreplaceable feeling Samsung will bring.
● Put more efforts in the field of wearable devices. And the wearable devices Samsung explores
should have their own features and are different from the Apple's ones.
51due留学教育原创版权郑重声明:原创优秀代写范文源自编辑创作,未经官方许可,网站谢绝转载。对于侵权行为,未经同意的情况下,51Due有权追究法律责任。主要业务有essay代写、assignment代写、paper代写、作业代写服务。
51due为留学生提供最好的作业代写服务,亲们可以进入主页了解和获取更多代写范文提供作业代写服务,详情可以咨询我们的客服QQ:800020041。