资金托管

原创保证

实力保障

24小时客服

使命必达
51Due提供Essay,Paper,Report,Assignment等学科作业的代写与辅导,同时涵盖Personal Statement,转学申请等留学文书代写。

51Due将让你
达成学业目标

51Due将让你
达成学业目标

51Due将让你
达成学业目标

51Due将让你
达成学业目标
私人订制你的未来职场 世界名企,高端行业岗位等 在新的起点上实现更高水平的发展

积累工作经验

多元化文化交流

专业实操技能

建立人际资源圈
Statement of Purpose(1)
2020-07-21 来源: 51Due教员组 类别: Essay范文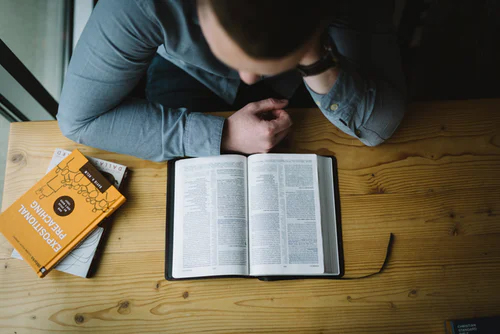 下面为大家整理一篇优秀的essay代写范文 -- Statement of Purpose(1),文章讲述我魏毕业于圣安东尼奥市圣安东尼天主教高中,目前在德克萨斯大学阿灵顿分校学习。有一种说法是,"如果您是那种不一定跟随人群(但是对他们的行为着迷)的人,那种对世界上正在发生的事情真正感兴趣的人,那么社会学就会对此感兴趣。您。"接下来的故事将向您展示我在美国多年的生活经历如何使我重生。我一生在心理和心理上的重生经历使我成为一个对观察环境,结构和周围人充满好奇心的人;我觉得这很有趣且令人着迷。
Statement of Purpose(1)
My name is Wei. I graduated from St Anthony Catholic High School in San Antonio, and I am studying at University of Texas at Arlington. There is a saying, that "if you are the type of person who doesn't necessarily follow the crowds (but are fascinated by their behavior), the type who is truly interested in what is going on in the world, then Sociology would interest you." My story following will show you how my life experience in United States for years of study has made me a person of rebirth. My life experience of mentally and psychologically rebirth turns me into a person who has strong curiosity in observing the environment, structure, and people around me; I find it interesting and fascinating.
I was enrolled in CAP program in 2013. I had a hard time throughout my freshman year in University of Texas at Arlington. I was psychologically immature at that time and struggled to adapt to a new environment where I thought I was on my own. Due to the reason of unfamiliarity and uneasiness in the new environment, I felt despaired and frustrated at the first half duration of my college. It was at that time I taught myself that once you are afraid of something, you would be defeated pitilessly. It was an unreasonable circulation because I was afraid of letting my parents and people who care about me down. The more I fear, the more I lacked the confidence to fight my own war bravely. Eventually, I got to know I would not be able to go to University of Texas-Austin after this program because I failed a mandatory English test. My academic performance was not that satisfactory enough to reach the requirement of University of Texas-Austin at the end of the semester. When I learned about the result, I got crashed and laid in bed for several days to rethink of the path I walked through for the first year.
After serious consideration, I made a decision and told myself I could not live my life like that any more: I need to change from inside and out, and I need someone helpful to talk to. I packed my mind, trying to have a serious talk with Stephanie Tavera, who was my English professor at that time. I was trying to figure out an effective way to improve my academic performance. While requiring her students to perform as high-achievers, professor Tavera is in fact a caring and empathetic advisor who knows precisely how to inspire students. She pointed out that to be a man of power, I should find out problems by myself and fix it with determination rather than trying to argue with other people about my own fault.
As a desperate and helpless person in my freshman year, my frustrating experience taught me to become a person of strong mind and determination. I learned not to linger in the past but expect actively to the future. As the "painful" lesson I learned from professor Tavera, I truly grew up and knew how to survive or even enhance myself in college.
Pursuing higher academic quality and studying the most appropriate major are my ultimate goal to University of Texas at Austin. Undeniably University of Texas- Arlington has a good Liberal Art Department, which provides high replacement rate of internship and plenty of programs studying abroad. Since I have grown to be a person of maturity and adaptability, I hope to have a fresh start in a new place to pursue my interest in Sociology.
I have passion and enthusiastic with Sociology since very young. I am interested in figuring out what's the difference between people of thinking and acting; perhaps my interest is what inspires me to study Sociology. During the summer of 2012, I worked as a Human Resource intern in the institute of Building Research in China. I was responsible for preparing the interviewing materials for incoming interviewers and maintaining orders during the interview. This internship provided me with invaluable opportunity to observe people's performance during interview. What they acted and said reflected what they thought in their mind. I suddenly realized that people's emotion, language, and body language are so closely connected to one's intrinsic movement. That by systematically studying this subject can help me fine tunes my interpersonal communication skills and hones my ability to think deeply and critically about different issues.
Human mind is the subject, which dominates human actions; I notice the important role that Sociology plays in this society. Sociology makes me understand who I am and my existing situation in relative to this society and people around me, which further helps me to perform better in job; because I need to get along with people around me and Sociology helps me in my future career, whatever that may be. In some sectors, sociologist's work closely with economists, political scientists, anthropologist, psychologists, social workers, and other, reflecting a growing appreciation of sociology's contributions to interdisciplinary analysis and action.
I am so interested in areas of Sociology including criminology and deviance, demography, education, family, gender, health, politics and development, race and ethnicity, and social stratification. I believe your high academic standard will help me to achieve my intellectual goal of being able to connect our personal issues with the wider social structures. In terms of my future plan, I intend to carry out my interested research program in the third world countries to do all I can to help those people who have no or only limited access to basic humanitarian assistance.
Even though my transcript is not convincing so far, I can tell it does not represent who I am at this moment. I have already transformed into a person who has strong adaptability and eagerness to take responsibility to cope with any future challenges. I am looking forward to being a candidate in your esteemed College of Liberal Arts in Department of Sociology and hope to apply my passion and knowledge for the greater good of all. Thank you for taking the time to consider my application.
51due留学教育原创版权郑重声明:原创优秀代写范文源自编辑创作,未经官方许可,网站谢绝转载。对于侵权行为,未经同意的情况下,51Due有权追究法律责任。主要业务有essay代写、assignment代写、paper代写、作业代写服务。
51due为留学生提供最好的作业代写服务,亲们可以进入主页了解和获取更多代写范文提供作业代写服务,详情可以咨询我们的客服QQ:800020041。