资金托管

原创保证

实力保障

24小时客服

使命必达
51Due提供Essay,Paper,Report,Assignment等学科作业的代写与辅导,同时涵盖Personal Statement,转学申请等留学文书代写。

51Due将让你
达成学业目标

51Due将让你
达成学业目标

51Due将让你
达成学业目标

51Due将让你
达成学业目标
私人订制你的未来职场 世界名企,高端行业岗位等 在新的起点上实现更高水平的发展

积累工作经验

多元化文化交流

专业实操技能

建立人际资源圈
Become a good data analyst
2020-07-08 来源: 51Due教员组 类别: Essay范文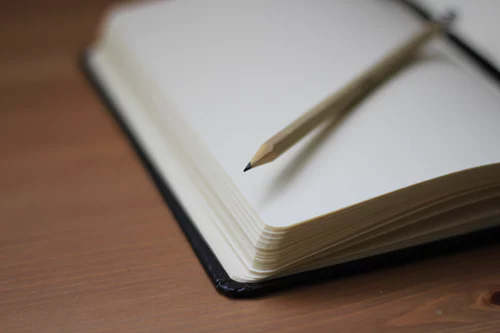 下面为大家整理一篇优秀的essay代写范文 -- Become a good data analyst,文章讲述对我来说,成为一名出色的数据分析师不仅仅是一项职业。这是我对生活的热情。尤其是在汇丰银行担任企业财务分析师两个月以上的实习之后,我主要负责针对目标公司的营销研究,我亲眼目睹了Google Analytics(分析)如何为没有创造商业价值的组织和公司提供帮助直接获得与他们的特定问题,问题和挑战相关的专业知识,这极大地激发了我对Analytics(分析)的强烈热情,并鼓励我继续成为一名分析师。
Become a good data analyst
To be an excellent data analyst is more than a career for me; it's my passion of life. Especially after more than two months' internship in HSBC, where working as a corporate finance analyst, I was mainly in charge of conducing marketing research for targeted companies, I witnessed how Analytics was available to provide help for organizations and companies creating huge commercial value without direct access to expertise relevant to their particular questions, issues, and challenges, which extremely stimulated my strong passionate feeling for Analytics and encouraged me to move forwards to be an analyst.
Strictly speaking, my "irredeemable" preference for Analytics can be initially traced back to my college days in New York University, where I chose Economics as my major and laid a solid academic foundation in such courses as Calculus, Linear Algebra, Statistical Decision Making, and Econometrics and so on. I was so fascinated by this magical statistical analysis world. With use of qualitative and quantitative analysis, I deeply discussed the factors that influenced the foreign exchange reserves in China in my paper titled "Variables Affecting Chinese Foreign Exchange Reserves in the past 30 years: Analysis of Different Models" and won great affirmations from my professor and she highly appreciated my talents in Analytics. Besides, in order to master some more convenient and effective analysis and judgment methods in data collection and modeling, I even chose Mathematics as my minor. Hence, my desire to apply to your MSIA becomes stronger than before.
In today's hyper-competitive, data-driven world, there is no doubt that MSIA is the best place for me, where equipped with advanced information technology and data management system, I can not only study more comprehensive analytical approaches from the well-structured curriculum, highly-productive faculty as well as a multitude of real-world projects, but also can get precious opportunities to put what I've learned into practice. Especially in the MSiA program, I even have chance to intern in data-savvy organizations, such as Nike, Apple, IBM, NASA, Teradata, and Pandora Media, among which I am able to directly connect with some excellent data analysts to get closer to my career goal and realize my value of life. Meanwhile, through case studies, team projects and some guest speakers' activities, my communication and cooperation ability and teamwork spirits will be greatly improved, which will pave a smooth way for my future.
Given the significance of Analytics that has penetrated into almost every aspect of corporate activities, such as production planning, cost control analysis, experimental design, product quality control and inspection, sales prediction, evaluation of investment projects and other issues, I firmly believe that with the development of IT, how to provide and support fast, effective, easy-to-use analysis tools and how to realize intelligent reliability analysis will pose serious challenges for every analyst. And I would like to take this responsibility to make better combination among IT, mathematics and analytics together. Sincerely hope you can support my application and give me a chance.
51due留学教育原创版权郑重声明:原创优秀代写范文源自编辑创作,未经官方许可,网站谢绝转载。对于侵权行为,未经同意的情况下,51Due有权追究法律责任。主要业务有essay代写、assignment代写、paper代写、作业代写服务。
51due为留学生提供最好的作业代写服务,亲们可以进入主页了解和获取更多代写范文提供作业代写服务,详情可以咨询我们的客服QQ:800020041。