资金托管

原创保证

实力保障

24小时客服

使命必达
51Due提供Essay,Paper,Report,Assignment等学科作业的代写与辅导,同时涵盖Personal Statement,转学申请等留学文书代写。

51Due将让你
达成学业目标

51Due将让你
达成学业目标

51Due将让你
达成学业目标

51Due将让你
达成学业目标
私人订制你的未来职场 世界名企,高端行业岗位等 在新的起点上实现更高水平的发展

积累工作经验

多元化文化交流

专业实操技能

建立人际资源圈
留学生作业代写:Contracts and bonds
2017-06-24 来源: 51due教员组 类别: Essay范文
下面为大家整理一篇优秀的essay代写范文- Contracts and bonds,供大家参考学习,这篇论文讨论合同和债券了。合同,是指与推定有关的书面联系,有在法律上签署具有约束力的当事人所达成的协议条款。这意味着,如果一方违反合同,将会承担法律后果。而债券是简单记录的合同或协议,承诺履行的条件时,共同支付一定数额的钱。简言之,具有法律约束力的合同是一种纽带,但债券不一定是具有法律约束力的合同。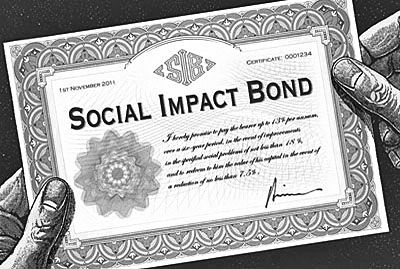 To begin with, there is major difference between a legally binding contract and bond. The former refers to the written contact with presumption that contains terms of agreements made by signing parties with binding forces in law. This means that if one party breaches the contract in any way, there will be legal consequences made clear by the signed document. The latter is simply documented contracts or agreements that promise to fulfill conditions upon common notice or pay certain sum of money. In short, a legally binding contract is a bond, but a bond is not necessarily a legally binding contract.
In a legally binding contract, the following requirements shall be fulfilled. Firstly, the parties in the contract shall form agreements during their negotiation. There agreements shall be known to both parties of the contract and the validity is reflected in the written terms. For instance, the agreement that Jay-Z will perform his latest single live on stage in payment of £1,000,000 by Simon shall be written down in detail, addressing the wills of both parties. If the parties agree to different things, then the agreement is considered invalid. Secondly, on the basis of agreement, the contract will need elements of enforcement to guarantee the legal status. Without enforcement, there are no consequences for either parties and the purpose of contract no longer exists. Therefore, in Simon's case, the written contract needs to include certainty in its terms on the issue of performance. Thirdly, the contract shall include consideration that offers sufficient value to both parties. In short, the contract shall be based on an agreement made by contract parties, as well as required actions and prohibited actions. Both parties shall understand what they agree to and offer consideration for the contract to be legally binding.
To avoid breach of contract and possible circumstances, there are terms that form the discharge of contract. Damages, rescission, specific performance, and injunction are four major elements that compose the terms of remedial consequences.
First of all, damages. As a common remedy for breach of contract, terms of damages intend to compensate the party of harm its loss or damage due to breach. The financial position of the injured party shall be compensated by a certain sum of money as prerequisite by the contract. The damages shall not be too remote, and the conditions are detailed. For instance, in the Hadley case (Hadley v. Baxendale, 1854), the damages on the claimant were too remote for the defendant to be held liable for. The Laundry case (Victoria Laundry v. Newman Industries Ltd., 1949) established the different result of usual damage and unusual damage, in which the defendant was not held liable for unusual damage. Also, the quantum of damage shall be analyzed by criteria like quantifiable, no enforcement on penalty for liquidated damages, effort of the injured party to mitigate loss, and negligence by injured party might reduce damages. If Jay Z mimes at the performance instead of singing live, the performance will suffer from financial loss with unexpected harm. Therefore the consequences should be made clear in the terms that if such damages are conducted, financial compensation shall be made. In terms of quantifiable and usual damage that is not remote, Jay Z will be held liable and enforced. Meanwhile, the court is likely to consider the efforts of Simon as well to see if he had attempted to keep loss at minimum or performed any negligence.
What is more, there are other equitable remedies which might add to the breach of contract. These equitable remedies refer to the fact that the court might or might not award them to the plaintiff. In Simon's case, if Jay Z did mime during his live, or had done any other harms against the legal binding contract, Simon might claim rescission, specific performance, and/or injunction to the court if he can honestly show the damages alone is not adequate as remedy.
In terms of rescission, the court that granted it would restore the parties to positions before contract, which means that under Simon's case, there will be no contract effects between him and Jay Z.
As of specific performance, the court grants it by ordering a party to perform their obligations written in contract. Such remedy rarely happens except for land sale contracts, so it might not happen in Simon's case.
For injunction, a remedy for breach of trade contracts, the court orders one party to restrain from certain actions. For instance, in the Neilson case (Warner Bros v. Neilson, 1936), the defendant was given injunction to act with other companies than Warner Bros. It did not restrain her from working, but only forced her to stay with Warner Bros whom she breached contract with. Therefore in Simon's case, if injunction is granted by court, it will not be restraining Jay Z to perform for others unless he fulfills this contract by term because this will be enforcing Simon to employ Jay Z indirectly.
In conclusion, the best circumstance will be that both parties, Simon and Jay Z, fulfill their terms in the contract and reach to success in cooperation. However, the contract has to be well designed and fair in order for it to be legally binding for both parties. What is more, to advice Mr. Simon, it is best that he consider possible remedies and consequences if the other party breaches the contract. All possible remedies including damages, rescission, specific performance and injunction have been discussed to draw a clear picture for Mr. Simon. Still, it is advised that both parties fully communicate, negotiate and compromise on major issues regarding the contract for their reputation, amount of energy spent and proper financing.
Citation
Hadley v. Baxendale, 9 Exch 341 (1854).
Victoria Laundry v. Newman Industries Ltd., 1 All ER 997 (1949).
Warner Bros v. Neilson, 3 All ER 160 (1936).
51due留学教育原创版权郑重声明:原创留学生作业代写范文源自编辑创作,未经官方许可,网站谢绝转载。对于侵权行为,未经同意的情况下,51Due有权追究法律责任。主要业务assignment代写、essay代写、paper代写服务。
51due为留学生提供最好的essay代写服务,亲们可以进入主页了解和获取更多essay代写范文 提供美国作业代写服务,详情可以咨询我们的客服QQ:800020041。-ZR