资金托管

原创保证

实力保障

24小时客服

使命必达
51Due提供Essay,Paper,Report,Assignment等学科作业的代写与辅导,同时涵盖Personal Statement,转学申请等留学文书代写。

51Due将让你
达成学业目标

51Due将让你
达成学业目标

51Due将让你
达成学业目标

51Due将让你
达成学业目标
私人订制你的未来职场 世界名企,高端行业岗位等 在新的起点上实现更高水平的发展

积累工作经验

多元化文化交流

专业实操技能

建立人际资源圈
Revel in the meaning of everyday life
2020-07-27 来源: 51Due教员组 类别: 写作技巧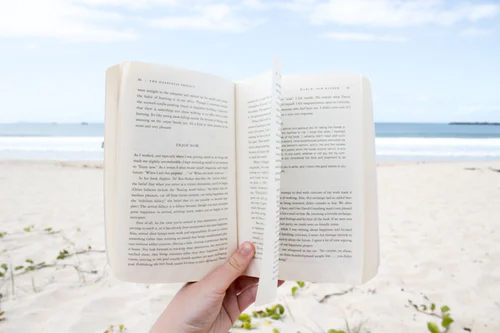 下面为大家整理一篇优秀的essay代写范文 -- Revel in the meaning of everyday life,文章讲述盖伊·川崎(Guy Kawasaki)的魅力确实对企业家有很大的帮助或指导。其中的思想在现实生活中具有重要意义,并为实践中的企业家精神提供了启示。在接下来的段落中,我将讨论由本书引起的附魔的重要性和特征以及附魔的挑战。
Revel in the meaning of everyday life
Guy Kawasaki's Enchantment is indeed a great help, or guide, for entrepreneurs. The ideas in it assume considerable significance in practical life and shed light on entrepreneurship in practice. In the paragraphs to come, I will discuss the importance and the characteristics of enchantment and the challenge of being enchanting, arising from this book.
When it comes to enchantment, nobody will deny it is a key feature of a successful entrepreneur. It is manifested in every process of our daily business life, including those moments when we're doing business with our client, managing our team, or something like these.
Enchantment, as Guy put it, is "the process of delighting people with a product, service, organization or idea". It is, first and foremost, the pillar of our business and customers. People like to purchase the products of those attractive to them. A case in point is Steve Jobs. Apple cannot be so successful without the personal enchantment of Steve Jobs to his "followers", or in fact, customers. The customers are enchanted by the design talents as well as marketing skills by Steve Jobs, hence their willingness to buy iPhone, iPad, iMac and other products promoted and embellished by Steve. Even Fortune admitted that, "those brilliant corporate decisions – the result of a marketing and aesthetics genius fixated on detail and unmatched in his ability to enchant a cadre of consumers – were preconditions to his legend".
What's more, enchantment is also vital to the management of our team. In addition to delighting people with a product or service, it is also important to delight them with an organization, that is, our leadership. As a leader, the most important thing is to stir up the employee's performances and productivity, as manifested by the often too crowed information of leadership "courses" online. Studies have shown that "a positive work environment is comprised of intellectual and enigmatic leaders that believe in empowering employees and appreciate their active participation in the progression of the company". Therefore, as the leader of the team, it is essential to possess the secret of enchantment so as to run a happy team with high efficiency.
As to the characteristics of enchantment, Guy is smart to point out that "the greatness refers to the quality of your PRODUCT". This time, he shifts the focus from people to product, which is thought-provoking indeed, for the enchantment of the product is the prerequisite of the enchantment of the person. This statement reminds me of a Chinese saying, "People cannot establish themselves without honesty". This applies to cultivating people as well as doing business. I firmly believe that only those enterprises with honesty will endure. People may buy your product because you're attractive to them for the first time, but they're not likely to continue their purchase decision after finding that your products are not good. The lesson here is that what we entrepreneurs should do is to keep improving our products and service, not just focusing on the enchantment of people. Only in that way can we survive in this highly competitive business world.
Last comes to the challenge to become enchanting. In my opinion, everyone has his difficulty to overcome around this process of what may be called enchantment building. If we want to become enchanting by following the tips of the book, we're bound to make some changes, which is a difficult decision to make. Take myself for example, it is most difficult for me to learn the principle of "Default to 'yes'". As I was taught to be honest with my feelings, so my personality can be described as calling a spade a spade. This diplomat-like way of speaking is not familiar to me, and I believe it may cost me quite a while to be used to this way of saying things. Of course, I agree that it is better for an entrepreneur to find an appropriate way to say "no" in order to win the favor of his or her customers, and hence their purchase decision. As a result, I will try to learn more about the art of speaking and even master it.
Inspiring and practical, Guy Kawasaki's Enchantment is a good book for us to reflect on the people and things around us. For me, it at least provide some clues of the necessity and the feature of enchantment and the challenge of becoming enchanting, which carry great significance in themselves.
Reference