资金托管

原创保证

实力保障

24小时客服

使命必达
51Due提供Essay,Paper,Report,Assignment等学科作业的代写与辅导,同时涵盖Personal Statement,转学申请等留学文书代写。

51Due将让你
达成学业目标

51Due将让你
达成学业目标

51Due将让你
达成学业目标

51Due将让你
达成学业目标
私人订制你的未来职场 世界名企,高端行业岗位等 在新的起点上实现更高水平的发展

积累工作经验

多元化文化交流

专业实操技能

建立人际资源圈
Is violence right or wrong
2020-07-24 来源: 51Due教员组 类别: 写作技巧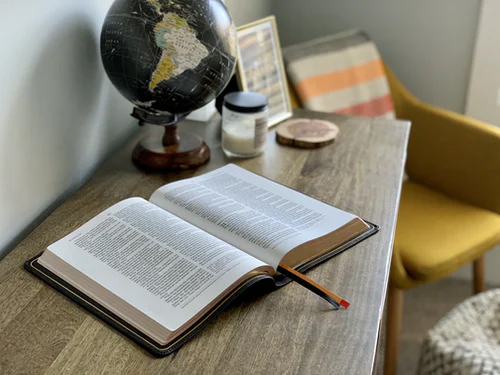 下面为大家整理一篇优秀的essay代写范文 -- Is violence right or wrong,文章讲述如果要研究Spike Lee的"做正确的事",我们必须首先定义"正确的事情"。 Lee在我们面前的这个黑人社区中展示了所有这些争执和反应,而没有给予任何一方以支持的态度,这给听众留下了是非之选。对我而言,在处理种族主义时,交流是比暴力更明智的选择。
Is violence right or wrong
If we want to look into Spike Lee's Do the Right Thing, we have to first define "the right thing". Lee displayed all these disputes and reactions in this black community in front us without giving a supportive attitude to either side, which left the choice of right or wrong to its audience. To me, in dealing with racism, communication is more of a wise choice than violence.
In this movie, we see a hilarious community living by the white, the black and the yellow ones. We could sense some of Lee's disappointment towards the laziness of the black ones and their over-sensitive racial identity. When Mookie worked at Sal's, he always spared himself when delivering pizza without seeing himself as real member of this shop, whereas via Sal's words, we could see that Sal regarded Mookie as one of his sons in his heart. To some extent, it indicated that the black maybe made themselves the discriminated group and accepted this setting, which partly accounted for the fight and fire later.
Da Major was the soul character in this movie. He said "Do the right thing." He called for peace and communication when a fight was on the verge of breaking out at Sal's. Yet, a fight was ignited by the superior feelings the white race held and the long disadvantageous social status of the black. Though most people knew that peaceful communication was the only way for the development of their community, as the story went, the tension was rising and "the right thing" was intensively doubted when Radio Raheem was suffocated by a white policeman. The whole community was overwhelmed with anger. The heat incited the confrontation among different races. The black group all took it out on their neighbor Sal, on their pizza house.
The behaviors of Mookie, the initiator of the fire, was in accordance with Malcolm X's opinion that "violence is 'intelligent' when it is self-defense", but it was not right. Mookie started the second riot for a reason that assets could be restored, but life cannot, which was reasonable and "intelligent"; yet, we have to realize that it brutally burnt Sal's efforts into ruins. Anger and a wish to revenge blinded them without seeing their own fault in this tragedy. Even if violence could appeal to more attention, it doesn't give us any excuse to start a fight, because once it starts, no one knows what tomorrow would be. Restlessness will still float in the atmosphere, leading us to an uncertain future.
An ideal solution for this community would be Sal listened to Buggin' Out's fair proposal and included some black heroes on his wall; Radio Raheem turned down the radio whenever he approached the crowd and entered shops……This perfect image seemed impossible at that time, but if nobody ever took an effort, when could it come true? Violence could only lead to something worse; only peaceful communication could expel racism. The right thing for both sides of the conflict is to hold this in mind, stay calm and talk.
51due留学教育原创版权郑重声明:原创优秀代写范文源自编辑创作,未经官方许可,网站谢绝转载。对于侵权行为,未经同意的情况下,51Due有权追究法律责任。主要业务有essay代写、assignment代写、paper代写、作业代写服务。
51due为留学生提供最好的作业代写服务,亲们可以进入主页了解和获取更多代写范文提供作业代写服务,详情可以咨询我们的客服QQ:800020041。