资金托管

原创保证

实力保障

24小时客服

使命必达
51Due提供Essay,Paper,Report,Assignment等学科作业的代写与辅导,同时涵盖Personal Statement,转学申请等留学文书代写。

51Due将让你
达成学业目标

51Due将让你
达成学业目标

51Due将让你
达成学业目标

51Due将让你
达成学业目标
私人订制你的未来职场 世界名企,高端行业岗位等 在新的起点上实现更高水平的发展

积累工作经验

多元化文化交流

专业实操技能

建立人际资源圈
The story of Rudolph Fisher and his superiors
2020-05-21 来源: 51Due教员组 类别: 留学资讯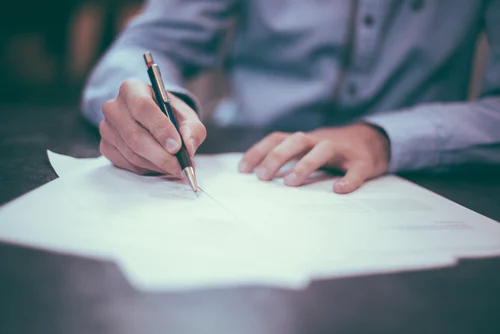 下面为大家整理一篇优秀的essay代写范文-The story of Rudolph Fisher and his superiors。鲁道夫·费舍尔是美国短篇小说作家和小说家。如果我们提到鲁道夫·费舍尔,哈莱姆区的复兴是不可忽视的。哈莱姆文艺复兴可以说是1918-1937年美国黑人文化的一次繁荣,尤其是在创作艺术方面,也是美国黑人文学史上最具影响力的运动。参与者们融合了文学、音乐、戏剧和视觉艺术,除了影响黑人与其遗产和彼此关系的白人陈规定型观念外,还试图重新认识"黑人"。这一时期的小说真实地描绘了北方的黑人城市生活。
Rudolph Fisher is an American short-story writer and novelist. If we refer to Rudolph Fisher, the Harlem Renaissance can never be ignored. Harlem Renaissance can be considered a blossoming of African American culture from 1918 to 1937, particularly in the creative arts, and also it is the most influential movement in African American literary history. Embracing literary, musical, theatrical, and visual arts, participants sought to reconceptualize "the Negro" apart from the white stereotypes that had influenced black peoples' relationship to their heritage and to each other. Fictions written during this period of time realistically depicted black urban life in the North.
Fisher was born in 1897 and raised chiefly in Providence, Rhode Island, where he received B.A. and M.A. degrees from Brown University. He attended medical school at Howard University in Washington, D.C., graduating in 1924. He had begun placing fiction in prominent magazines such as the Atlantic Monthly by 1925, just as mainstream American literary publishers were becoming fascinated by the Harlem Renaissance. Moving to New York City in 1925, Fisher met other black writers including Langston Hughes, Nella Larsen, James Weldon Johnson, Walter White, and Jessie Redmon Fauset, as well as the white literary celebrity Carl Van Vechten, a major booster of black arts and letters.
Fisher was the most gifted short-story writer of the Harlem Renaissance, with much of his work concerning the adjustment of Southern black migrants to the urban scene of Harlem—notably in such pieces as City of Refuge, High Yaller, The South Lingers On, Blades of Steel and Miss Cynthie. In 1928 Fisher published his first novel, The Walls of Jericho, inspired by a friend's challenge that he writes a novel treating sympathetically both the upper and lower classes of black Harlem. Humorous and gently satirical, the novel presents a hopeful vision that African American men can get ahead in the urban North if they join together to overcome mutual distrust bred by centuries of oppression. It was Fisher's attempt to tap into a popular audience with a tale of African rituals, a mysterious murder, and hidden identities.
The novel I want to share with you today is Fisher's High Yaller. This novel focuses on the internalization of white culture in black society. The protagonist of the novel is Evelyn Brown who looks like a white girl but in fact a black person. As is said, there is nothing brown in her except for her name. At the very beginning, she was criticized for her fondness of frequent contacts with those who had lighter black skin, which anguished her a great deal and caused her to wonder why she could not have darker skin. In order to better integrate into the black society, she even built a relation with a young black named Jay Martin. However, this relation was reproached by people around them because they saw this relation as a combination of different races. After Brown's mother died, she decided to pretend to be white person.
Throughout the Harlem Renaissance, Fisher pursued an active career as a physician in private practice, and an X-ray technician. He died of a mysterious stomach ailment that some scholars suspect was caused by radiation exposure.
51due留学教育原创版权郑重声明:原创essay代写范文源自编辑创作,未经官方许可,网站谢绝转载。对于侵权行为,未经同意的情况下,51Due有权追究法律责任。主要业务有essay代写、assignment代写、paper代写、作业代写服务。